For most car owners, buying a vehicle is a little like investing in a long-term relationship. You want to do your best to keep your love happy knowing that (hopefully) they will do the same in return. If you think your car is "the one", here are six Spiffy-proven ways to keep her healthy and beautiful for years to come.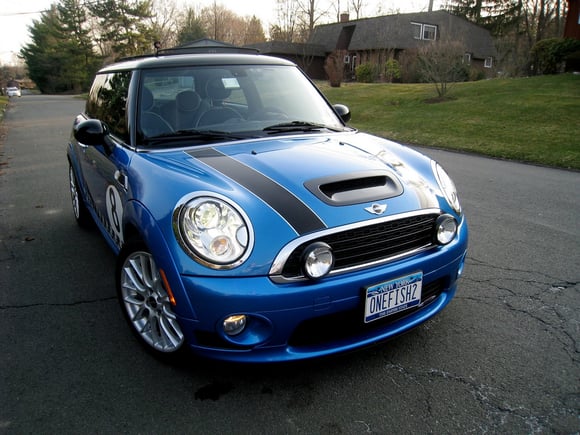 1. Get Regular Waxes
No, we're not talking about the type of wax you get before a beach vacation. We're talking about the type that makes your car or truck shiny and more resistant to the outside elements. Failing to regularly wax your car can lead to breakdown of your paint and the harsh effect of UV rays, bugs, and other grime. Angie's List suggests waxing your vehicle three to four times a year and Spiffy couldn't agree more. Waxing is included in our Spiffy & Shine service, starting at just $79.
2. Interior Detailing
If you're amongst those who basically live in your car, you'll want to treat your vehicle's cabin just as well as you treat your bedroom or living room. Interior cleaning and detailing is great for getting out dirt, grime, and bad odors that can make your long morning commute less pleasant while a thorough external detailing will keep your paint, headlights, wheels, and tires in their best shape.
3. Giving the Walkaround
No need to obsess, but smart car owners are observant. This means checking your car for anything that seems amiss, such as a soft tire, leaking fluids, dings, and scratches, anything else that may cause issues.
4. Checking Tire Pressure
Improperly inflated tires (either overfilled or underfilled) can cause accidents and blowouts. Find your recommended tire pressure in your owner's' manual (or online) and check often to stay on target.
5. Changing Oil
Did you know that ⅓ of college students change their oil less than two times a year? Have your oil changed every 3,000 - 5,000 miles of driving or every three months and you and your car will be much happier. Want to skip the oil change line at your local repair shop? Spiffy customers in the Raleigh-Durham area can get $10 off their first Spiffy oil change with the coupon below!