Have you thought about trading in your beloved mini-van for a new, upgraded SUV? Do your kids and/or pets completely take over and leave a mess in your car? If you practically live out of your car, like many of us do, it's easy for miscellaneous items to pile up for weeks on end and create a major mess. Cleaning out years of these neglected messes can be expensive, time consuming, and all-around awful. This is where Spiffy Mobile Car Wash & Detailing can help!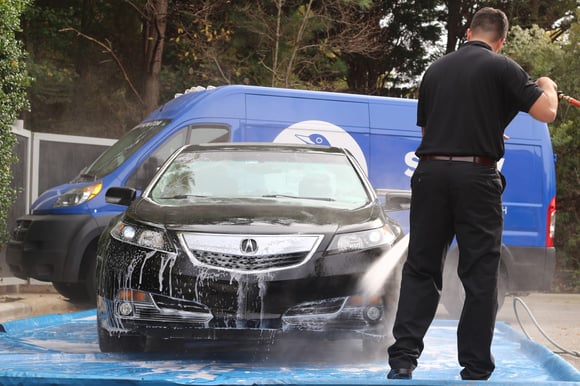 Recent stats show that car-owners keep a car for 6.4 years on average. So car-owners are trading-in their old cars for newer cars almost every 6 years, which isn't that long. Another interesting fact is that cars lose 50-70% of their value in the first 5 years. Car-owners who are interesting in trading in their cars for new ones are generally surprised by how much lower the value is. It's important to do your homework before going to a dealership to trade-in your car. Make sure you know what it's worth and expect to see prices potentially lower than that!
Steven Lang, an inspector for Capital One Auto Finance explained, "A clean car always sells for more money. Make sure the vehicle is perfectly clean. You could add some value if it's detailed for a high-end vehicle. Dealers look at how the vehicle is going to look on their lot. That's their first and foremost concen. You want to have everything clean." This is exactly what Spiffy specializes in. Our services are trusted and professional with a high attention to detail. Our customer's satisfaction is our top priority and we have perfected our detailing techniques to assure this.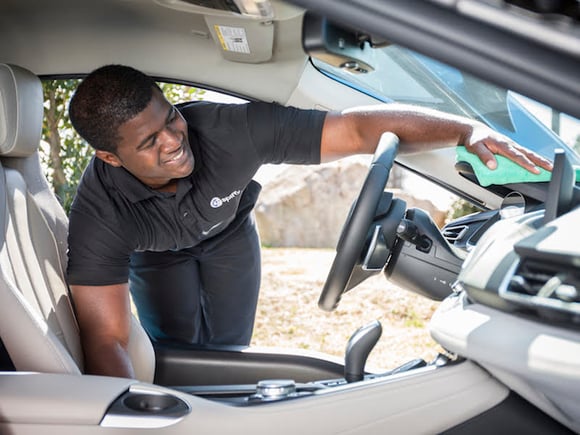 If a clean car is almost guaranteed to increase your trade-in value, then why not go the extra mile and get the most bang for your buck? We recently received a review from a very happy customer who did just that: "Would give this detail 10 stars if I could -- amazing work by Demetrius! This car was a total dump but now looks better than ever. He was able the get the stains out of the cloth seats and got rid of all the general nastiness in all the crevasses. The exterior looks amazing. I'm sure this will end up saving us money when we trade in. Totally impressed and will recommend Spiffy to all of my friends and coworkers!"
Reviews like this really encourage and motivate us to continue doing what we're doing, and strive for success! Our customer's happiness is our top priority. Plus, the fact that we can actually save our customers money upon trade-in is a win-win!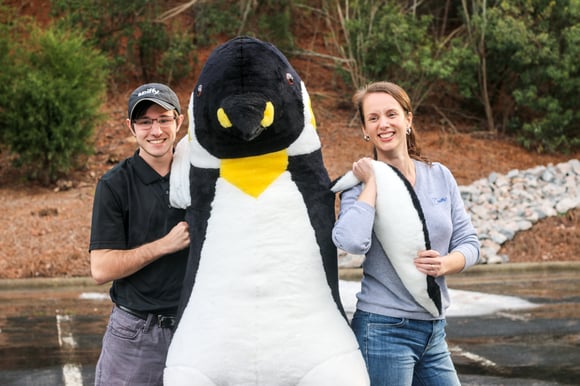 ---
Thinking about trading in your vehicle? Or, maybe you're just interested in trying the most professional, high-tech way to wash and detail your car? Here's $20 to try Spiffy Mobile Car Wash & Detailing today.
---
Posted in Car Care