Did you know that the average vehicle on the road in the United States is 12 years and 2 months old? According to S&P Global Mobility, that's a record for average vehicle lifespan, which dates back over 20 years since they began tracking data. And for passenger cars, the average age is 13 years and 1 month, and still climbing.
With global supply chain issues continuing to impact car availability and pricing, plenty of drivers are choosing to ride out their older vehicles. As a result, more cars are in need of proper lifecycle maintenance as they push on in years. But with so much to know, what are the most important milestones to be mindful of when you want to extend the lifespan of your car?
Worry not. If you're overwhelmed by maintenance milestones as your car gets older, here's what you need to know: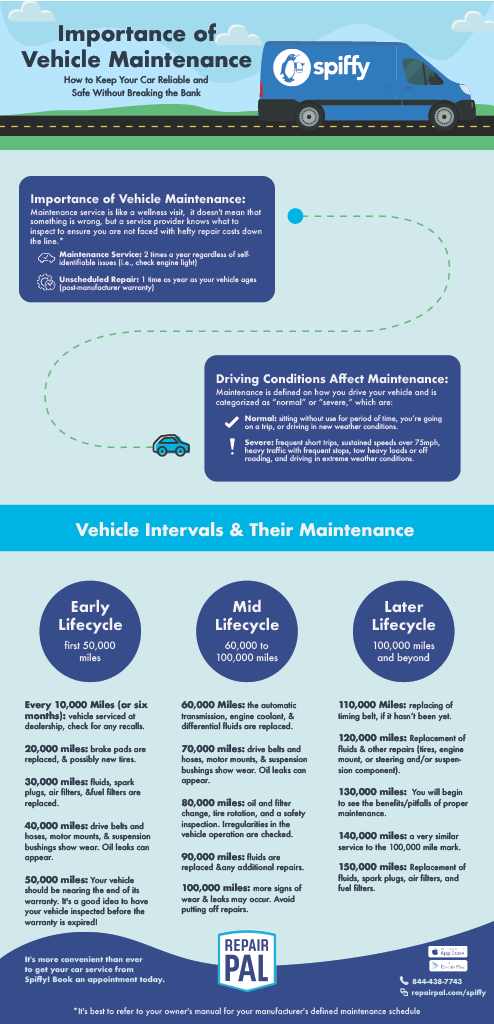 It's our top goal at Spiffy to simplify car care for everyone. For us, that means quality car wash and detail services, plus oil changes, tires, brakes, and more. But we're also looking at the bigger picture with our Complete Car Care marketplace.
Our friends at RepairPal are here to help when you need repairs at a moment's notice. Click the button below to find a certified mechanic near you, wherever you are!
Posted in Car Care