When we launched the
Vehicle 2.0 Podcast
, one of the aspects that had us excited to get started was the opportunity to learn from thought leaders throughout a wide array of areas in the automotive industry. The second episode features our first guest interview with Joe Overby, Senior Editor of
Auto Remarketing
&
Auto Remarketing Canada
, who brought his perspective from pre-owned vehicle auctions and automotive finance to the table for an excellent conversation regarding the change in traditional ownership models.
We're excited to offer a selection of highlights from our interview with Joe below. If you're interested to hear more, give the episode a listen and subscribe to stay tuned for future episodes!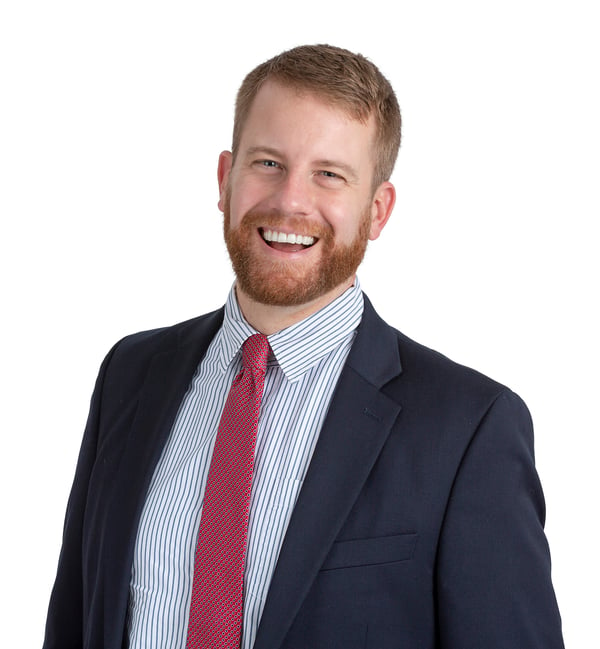 Joe on changes in automotive financing
Scot: You mentioned your sister publication around finance. What's new there? I know I've seen some data that leases continue to be the most, one of the increasingly popular ways to finance a car. What else are you seeing in that?
Joe:
Well, one of the alternatives now is some of the car subscriptions. One of the models that has launched recently is one called Fair, which was launched by a guy named Scott Painter who was the CEO and founder of
TrueCar
. I've taken on the approach of why jump into a 60, 66, 72-month loan when you can subscribe to a vehicle for a year if you want it, at three months, if you want it. And then kind of get out and move on to the next one. Not to get in the weeds too much, but it is a little bit different model than say a rental or lease. But it just gives another flexibility for someone who doesn't want to set up financing for the next six years of their life.
Joe on the status of rental car companies vs ride-sharing services
Scot:
How about, and this may be out of your purview, but we are doing a lot of work now with rental car companies. I had kind of assumed that they would be on the decline because I've gone through a phase where if I go to a city now, I kind of do some math and figure out am I just gonna kind of
Uber
around or am I going to rent a car? And that bar is kind of increasingly leaning towards more ride sharing. But I was surprised to find rental car companies that are actually growing pretty nicely. What do you think, are they kind of going to start competing? The other argument could be maybe rental car companies are better equipped to manage these kind of future fleets than dealers are. Do you have any point of view on that?
Joe: That's, that's interesting. If you think about what they already do, a lot of them already sell cars. Just like dealers, they operate in many ways like dealerships.
Scot: Yeah, and they have more flexibility because dealers get kind of locked in. If you bought it here, I want you to service it here and they're locked into one type of vehicle. Like I'm not going to take my Honda to a Lexus dealer for now. Sometimes you talk to dealers and they would actually do that, which always surprised me. I never knew that was a thing. But most consumers don't think that way. Whereas whereas Hertz, Avis, etc. are manufacturer agnostic.
Joe: And a dealer wants to get that new car sales there. They are going to take a trade in and then either use it on their own lot, take it to auction, or dispose of it via wholesale. But, as far as rental companies, they certainly have the type of infrastructure or national footprint that the automaker or franchise dealership system has.
You'll notice that a lot of these companies, either the large rental car companies are either outright buying some of these smaller alternative, physical ownership platforms or they're working very closely with them to partner because they know that they know that when somebody goes to travel there, they're doing the math that you just described. It's actually be cheaper for me to take a
Lyft
to and from a hotel rather than renting a car.
And I think those rental companies are doing the math and partnering with some of those ride-sharing companies. I know that they're even getting into the connected vehicle space as well, these rental companies. I think they're just as progressive in terms of this technology as the dealership and automakers are.
Joe on affordability of new and used electric vehicles
Scot: In the industry, electrification seems to be kind of grinding out a lot faster. What do you think about that?
Joe:
Well, I think the biggest issue I see is affordability. I mean, new car affordability in general is already an issue and it's driving a lot of people to the used car market right now. And that is partly as a function of consumers more interested in trucks and SUVs and crossovers than they are sedans, so naturally the price goes up on those vehicles. But I think you look at it like the
Tesla's
of the world and some of these electric vehicles are too far past a price point where they don't make up for the gas savings. But I think there are people working on that.
Actually, the next couple stories I'm working on, one of them is about a company called
Current Automotive
and they are a used electric vehicle dealership that sells primarily online. One of the co-founder's family is the one that the built Jacobs Automotive Group up in Chicago. And then the other co-founder I believe is a former Tesla executive, but they are having the point now we're where there's enough used electric vehicles that are hitting the market. Having that infrastructure of a dealership type of organization that can sell them should help some of the affordability around electric vehicles.
Scot: You don't think a $35,000 Model 3 is enough; you we think we have to go lower than that?
Joe: Well no,I don't think so because I think that the way new car prices are now, that's probably about what average for a new car now.
Scot: Yeah I think average is between $30,000 and $40,000, right?
Joe:
I don't know if it has to go lower than that, but I do think it is a positive sign that there are going to be used vehicle options for people that don't necessarily want to shell out $35,000 at the low end for an electric vehicle. And then there's another kind of story we're looking into is the former House Majority Leader Richard Gephardt, who is signed on as an advisor with
Fisker Automotive
. And they're in that same kind of electric vehicle space in there. They're looking to basically solve the pain point of creating a workforce for people to build electric vehicles. So I think with more options, the price will come down on electric vehicles.
---
We here at
Spiffy
were thrilled to have Joe as a guest on the Vehicle 2.0 Podcast. His wealth of editorial experience was valuable to draw from during our first ever guest interview, and we hope that the insights he shared we just as exciting for our listeners!
If you don't want to miss a future episode of the podcast, then be sure to subscribe via your favorite podcast app or website and stay tuned for new releases every week!
Posted in Vehicle 2.0