On this week's episode of the
Vehicle 2.0 Podcast
, we are happy to speak with Kersten Heineke, Partner at McKinsey & Company. In this position, Kersten Leads the McKinsey Center for Future Mobility in Europe, where he's focused on connected cars, autonomous driving, and shared mobility, as well as their impact across all industries. Simply put, he is a perfect guest for a conversation about the technologies at play in the changing world of automotive.
We're excited to offer a selection of highlights from our interview with Kersten below. If you're interested to hear more, give the episode a listen and subscribe to stay tuned for future episodes!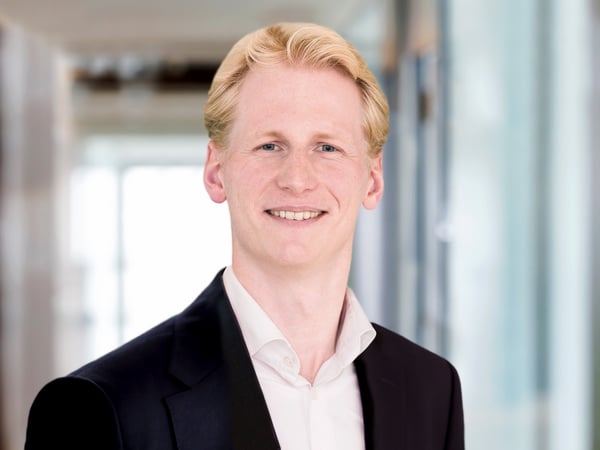 Kersten on the differences in car-sharing and ride-hailing between the US and Europe
Scot: What are the models you're seeing in Europe? Here in the US, we had Zipcar for a long time and that had some adoption, but it's not a great customer experience because you kind of have to go and find the car. And Zipcar launched before phones, so it wasn't 100% matched up to a smartphone use case. But now we have Getaround and Turo, which are kind of like these micro releases. Obviously, we have the ride sharing companies, and you mentioned subscriptions. It seems like the German manufacturers are really big on the subscriptions. What are the models that you're seeing in Europe now and do you think those are going to be the models? Are there more models to come?
Kersten: In Europe, we still see strong growth in traditional car sharing. A couple of weeks ago it was announced that Daimler and BMW are sort of merging their car-sharing other mobility activities. I think this might give another boost to car-sharing adoption, especially in the major cities where this is already present. We do see continuous growth in e-hailing, There's an exciting discussion now in Germany with Uber. I don't want to say will it be legalized, but they might be allowed to run their traditional business model in German and European cities.
I think we'll see the adoption of e-hailing and ride-hailing. We've seen a lot of adoption also in micro-mobility, so the e-scooters, e-kick scooters, bikes, and mopeds. And I think that's a market that will grow for the next couple of years quite tremendously because for any trip that is below six kilometers, eight kilometers, that is simply a great option to get around quickly. And they offer a lot of fun because you're enjoying the fresh air and it's just exciting to zip through traffic.
But eventually, we do believe that most of these models, and probably all of the ones that I mentioned except for micro-mobility, will converge into autonomous shared mobility. And that can be robotaxis or roboshuttles, depending on the individual's price sensitivity, but that is also depending a bit on how cities regulate this. In my mind, this is going to take off tremendously, simply because the price that you will pay per kilometer or per mile is going to go down so much that it's going to be super attractive to go for these type of mobility options.
Kersten on the latest developments with EVs
Scot: Looking at the data, it looks like electric vehicles are starting to make it a little bit of a dent in new car sales. Here in the US, we're kind of in the low percentages, like 2 or 3%, but in China I saw some data that there's somewhere between five and 7%. And then the Nordic countries, I think they're really taken off there. What are you seeing today for EVs and what's your prediction?
Kersten: So in our mind, EVs are all a matter of execution, right? So every OEM, every car company has either already launched or is in a process of launching a tremendous amount of electric vehicles over the next couple of months and years. So in our mind, this penetration rate of new car sales is going to go up steadily. Still much more quickly in, in China and in parts of the US like California than in Europe, or at least in the wider part of Europe. But simply because the OEMs have invested so much money in this vehicle platforms and will be launching the vehicles, they will also need to sell them. I do believe that customer adoption is going up.
The question marks that the consumer has around the range, quality of the vehicles, reliability, all these different things. These concerns will become less relevant with the number of vehicles and the number of models increasing. It's a notion of customer education that is already happening today. If everybody thinks about their daily use of a car and how many miles you actually drive, then this question of range isn't really a problem. For me personally, when I think about my car usage behavior, there are very few trips that would actually require me to have a range larger than the range of any electric vehicle. The good thing is you can actually charge it at home, so it also saves you the trip to the gas station.
I do really think that this is going to keep increasing when it comes to penetration. China is obviously leading the way with the number of companies that have popped up there, but also that's also due to the fact that the government is pushing strongly for new energy vehicles. In our mind, the future of vehicles is definitely, at least in some use cases and some areas, increasingly electric.
Kersten on Tesla's Full Self-Driving announcement and use of cameras over LiDAR
Scot: I don't know if you had a chance to watch it Monday, but Tesla had their autonomy day. There's been a ton of news this week just around autonomy and this is kind of obviously the hot topic. The most interesting question for me is, it seems like Tesla has bet pretty big that cameras are going to be kind of how to solve this and now a family of cameras that can stitch together a 3D scene. But then everyone else has kind of bet on LiDAR. Do you think it's going to be there has to be a winner there or are you think either method could possibly work?
Kersten: I think either method can possibly work. If Tesla manages to get the cameras and the combination of the cameras to a quality that will get them an image or a perspective on what is happening around the vehicle that is good enough for them to trust the vehicles to go autonomously, then that's great. I would always, in the discussions with many of my clients, be more excited about the LiDAR opinion, but there might be a certain bias to it because a lot of companies are pursuing it and we do know that this is going to work.
In the end, either solution that works, doesn't matter if it's LiDAR-based, camera-based or if there's a third solution that might even require less sensors in the car because it relies a bit more heavily on infrastructure. We might see that, or we'll see that, in parts of China. Either solution that is somewhat working well will be winning and we'll will see different stacks and different combinations in the next couple of years because it's still a new technology and it will take some years for this all to become a fairly standardized and to become similar across different makes and models of vehicles.
---
We here at Spiffy were thrilled to have Kersten as a guest on the Vehicle 2.0 Podcast. As the podcast continues to dive into the evolution of the automotive industry, informed voices like his are priceless and we're grateful for his time to speak with us.
If you don't want to miss a future episode of the podcast, then be sure to subscribe via your favorite podcast app or website and stay tuned for new releases every week!
Posted in Vehicle 2.0