With more cars staying on the road longer than ever, it's apparent that many drivers are serious about investing in the longevity of their vehicles. Today, the average car on the road is more than 11 years old. And while the gold standard of a long-lived car used to be 100Kmiles, more vehicle owners are realizing that they can stay on the road even longer with the proper maintenance and preventative upkeep.
Want to keep your car going for the long haul? Follow these four car care tips and you too can reach 200K miles.
Drive Carefully
It may be obvious but it's worth stating up front. Calm, careful driving has more benefits than better insurance rates, it also significantly extends a car's lifetime. Besides avoiding the sometimes unavoidable damage that can come with being involved in an accident, safe driving habits like observing the speed limit can even help squeeze extra miles out of each gallon of gas and less strain on your transmission and engine.
Maintain Your Tires
Proper tire care is an essential part of getting extra miles from your car. When correctly rotated and inflated, tires can improve your gas mileage and reduce general wear and tear on your car. Refer to the sticker on the driver's side door jamb or glove box, or check your owner's manual to find out the correct tire pressure for your vehicle.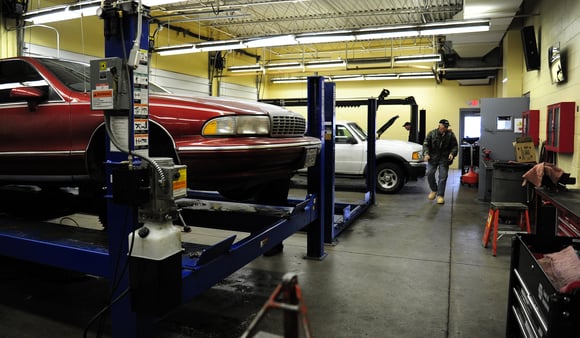 Trust Your Mechanic
The mechanic you choose will greatly impact how long your car lasts. Make sure you use someone you trust and who has your best interest at heart. Good ways to find the right mechanic for you include word of mouth recommendations from someone whose opinion you trust instead of relying solely on sites like Yelp, which may feature paid or artificially inflated ratings.
Don't Ignore Odd Noises or Lights
Especially with older cars, we are sometimes too quick to dismiss a warning light as a malfunction or to pretend we don't hear that strange clanking as we're driving around. Don't expect these problems to self-resolve and always follow-up with your mechanic. It may just be that you need your oil checked, but finding out early can save you a lot of money and headache down the road.
Want to keep your car healthy and beautiful for the long haul? Spiffy offers a number of car care services including washes, details, and even oil changes. Book your first Spiffy below and enjoy $20 off.
Posted in Car Care