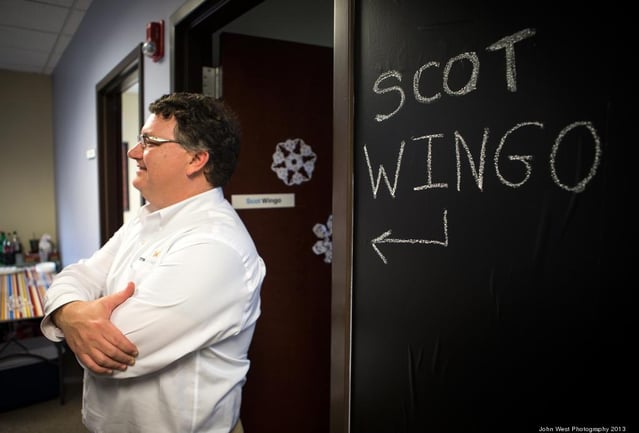 "If your actions inspire others to dream more, learn more, do more, and become more, you are a leader"- John Quincy Adams, 6th President of the United States of America
We are delighted to share that Spiffy CEO Scot Wingo will appear on the PBS Carolina Business Review over the next several weeks. Carolina Business Review is the most widely watched source for business and public policy issues across North and South Carolina. Watch Scot speak about his vision behind Spiffy, disrupting the on-demand economy, car care culture, and his plans for redefining how people take care of their cars.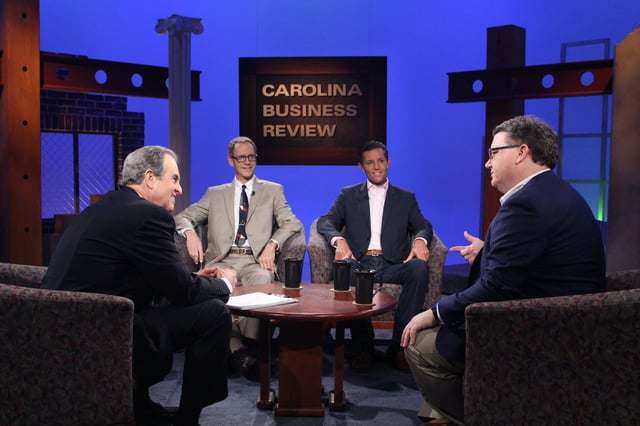 Scot Wingo, CEO, Get Spiffy Inc. is seen here with panelists Louis Foreman, CEO, Enventys and Grady Johnson, President/Group Publisher, SC Biz News. Chris William is the facilitator.

Photo courtesy: Daniel Coston
Catch the interview at the following dates and times on these PBS stations:
PBS Charlotte – Friday, March 31 @ 8:30 pm
UNC TV – Tuesday, April 4 @ 5:00 pm
UNC TV (North Carolina Channel) – Friday, April 7 @ 10:00 pm, Saturday April 8 @ 4:00 am and Sunday, April 9 @ 8:00 am
ETV SCC – Thursday, April 6 @ 9:30 pm
ETV – Sunday, April 16 @ 12:00 pm
ETV World – Wednesday, April 12 @ 5:00 pm and Friday, April 14 @ 6:00 pm
Don't have access to PBS? Not to worry. The interview will also be on the Carolina Business Review website starting Friday, March 31.
Interested in bringing Spiffy to your building? Click below to learn how!
Posted in News