There are four rapidly rising waves of innovation that are set to crash through the automotive industry and redefine the future of transportation. With this mega-trend comes the potential to introduce more change in the next 10-20 years than we've seen in over a century.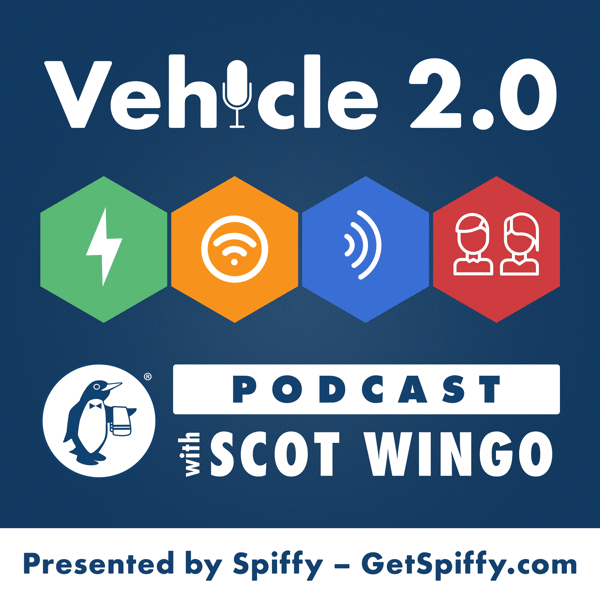 In this new podcast, we're going to explore all of these industry-wide changes in detail using the Vehicle 2.0 framework, which includes:
Changing Ownership Models
New models for vehicle ownership including subscriptions, ride-share, and fractional ownership, or renting are popping up quickly and driven by companies such as Uber, Lyft, Turo, Getaround, and Clutch. What does that mean for the future of ownership?
Connectivity
Newer makes and models are coming out with cloud, 4G LTE connections, and soon vehicles will come out with 5G connections. What does that mean for the user experience in the car, and what new use cases will come from connected cars?
Electrification
Electric vehicle (EV) sales in the US are still relatively small, but in China, they reached over 7% last year, so we all know electrification is coming. But when, how will it play out, and how will the infrastructure be built out to support this new model?
Autonomy
The biggest buzz area in the industry is around autonomous vehicles or AVs. What we're learning in 2019 is that there's a lot of buzz, but it's a lot harder than anyone thought to have a general purpose AV and most companies are now scaling back their ambitions. There are also a lot of questions in AVs around LIDAR - which is the light-based radar system - safety, and of course, the legalities of autonomous vehicles.
Our first episode is primarily news-focused, with a concrete definition of the Vehicle 2.0 framework, while our second and third episodes both feature guest interviews from Joe Overby of
Auto Remarketing
and Sahas Katta of
Smartcar
, respectively. You can also expect Deep Dives, where we go really deep on a single subject to help you learn more about it, and Hot Takes, which offer instant analysis on breaking industry news as it happens.
Episode 1:
Episode 2:
Episode 3:
Thank you for listening and stay tuned for our next episode!
Posted in Vehicle 2.0