While most drivers take pride in keeping the outside and the cabins of their cars in tip-top Spiffy shape, most of us don't realize that it's also important to keep the engines of our vehicles clean. We may not see it every day like we do a nice wax job or clean upholstery, but having a Spiffy tech clean your engine can do wonders to improve your vehicle's driving performance and its value.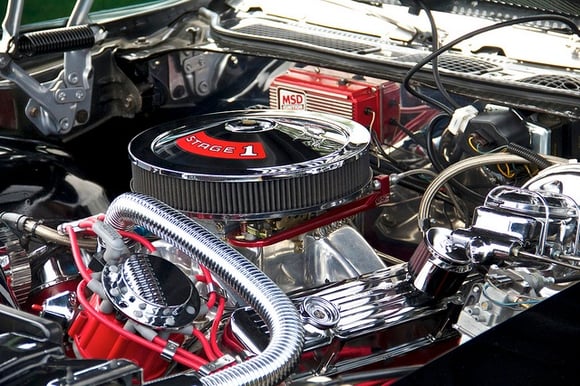 Let's discuss some of the reasons why below.
Improved Performance and Easier Maintenance
While some of us may balk at the thought of exposing our engines to water or cleaning solvents, there's usually nothing to worry about. Car engines are designed to be water-resistant, and it's perfectly safe to undergo a thorough cleaning and degreasing for most vehicles. Not only will it make your vehicles more beautiful on the inside -- many mechanics say that it makes engine diagnostics and repairs much easier and less time-consuming because they have an easier time getting to the bottom of any potential problems when there's no dirt or grease to obscure their view. This is particularly true for diagnosing oil or coolant leaks
Improved Aesthetics and Value
Hands down, a clean engine looks better. If you drive an exceptional car or participate in car shows, you'll definitely want to show your baby's best feature in its best light by keeping your engine bay sparkling clean. For owners looking to sell their car, a polished and tidy engine could mean the difference between "listed" and "sold" when a prospective buyer lifts the hood.
Spiffy is Here to Help
If the prospect of cleaning your own engine is intimidating, Spiffy has got your back. We provide engine cleaning and degreasing services to our clients, which is a great way to increase the resale value of your car and improve engine maintenance. We go after dirt and grime with a thorough washing, and cleaning products to clean and degrease your engine. Engine cleaning can be purchased as an upgrade to any Spiffy service, starting at just $49.00. Click below to get $20 off your first service!
Posted in Car Care