Today, we're embarking on an ambitious quest to become the employer of choice for automotive services professionals! And to kick things off, we're celebrating the well-deserved promotion of Nicole Haight to Chief People Officer and welcoming the immensely talented Sheri Peck as head of Talent Acquisition.
The Automotive Talent Race is On
The race to hire the best automotive technicians and mechanics is highly competitive. These professionals are indispensable, and they tell us the industry has historically failed to recognize their value. With Spiffy's mission to disrupt the car care industry everywhere and a track record of blazing growth (seriously,
90%+ year-over-year
), we're investing in attracting, developing, and retaining the best talent out there.
A Big Shoutout to Our Technicians
Our CEO, Scot Wingo, couldn't have said it better: "As we talk to our technicians, we're finding the automotive industry is failing to recognize their value. No service happens without the technician - full stop. At Spiffy, we are on a mission to change that lack of recognition, and our vision is to be the employer of choice in the automotive services industry. Through Nicole's leadership and the addition of Sheri to our talent acquisition team, we are steadfast in creating an inclusive and innovative culture. We aim to attract, develop, and retain the best talent who are passionate about redefining car care."
Elevating Our Game
Spiffy is all about nurturing and developing talent. And guess what? A whopping 50% of our operations leaders started as technicians! Moreover, our commitment to hiring W2 technicians instead of 1099 contractors showcases that we are serious about a long-term partnership with our team. This approach, combined with the rollout of
new mobile maintenance services
, opens the door to endless opportunities for career growth.
Meet the A-Team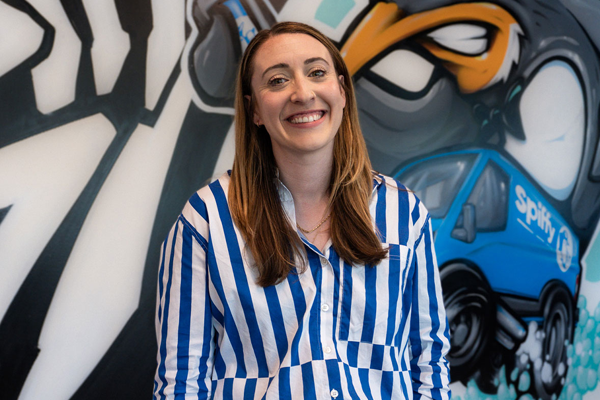 Nicole Haight, Chief People Officer
Meet Nicole Haight, our newly appointed Chief People Officer. Nicole's relentless commitment to people-centric strategies has been a cornerstone of Spiffy's success, and she's just getting started.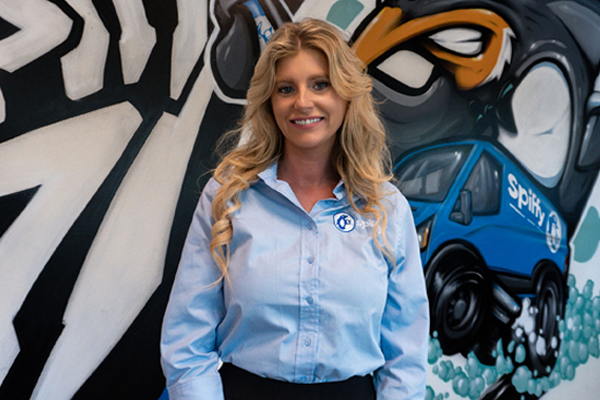 Sheri Peck, Head of Talent Acquisition
And there's Sheri Peck, the new head of Talent Acquisition. With her at the helm, we're geared to bring in the best of the best from automotive enthusiasts looking for their first technician role to seasoned corporate professionals and every position in between.
Nicole shares the excitement, "I am thrilled to contribute to Spiffy's goal of becoming the employer of choice for automotive services professionals…We are at the forefront of a paradigm shift in the automotive industry, and I am excited to work with Sheri and our team to build an empowering and rewarding environment. Together, we will shape the future of automotive services."
The Spiffy Package
What's on the table for the team? Competitive pay, a comprehensive benefits package, stock options, and tailored learning and development programs, like company sponsored ASE certification. We're not just building a team; we're creating your automotive future.
Ready to be part of something big? Check out our
careers page
today!