Today, we are thrilled to announce 90%+ year-over-year growth and the addition of our new CFO, Brad Schomber.
Riding a wave of innovation as consumers and businesses move to mobile service, we hit many exciting milestones after our 2022 extended series B funding round and plan to continue the momentum this year.
"After a tremendous 2022, our 2023 plan is to continue to focus on going deeper across our growth drivers of geographies, services, and lines of business," said Spiffy CEO, Scot Wingo, "It's an exciting time to continue leading on-demand complete car care and providing a 10x better customer experience for fleets and individuals across the country."
Trend Tactics
Scot and his partner, Karl Murphy, founded Spiffy in 2014 based on four mega trends in the market: the rise of the convenience-oriented customer, the shift towards digital services, the opportunity to improve the automotive customer experience, and the emergence of Vehicle 2.0. Despite 2022 economic headwinds, we made significant progress in all four areas. By the end of the year, we were delivering between 3,000 and 4,000 services per day with a national network of over 500 technicians and 300 vans.
To get there, we added about 30 new geographies, mostly through franchise agreements, and introduced new services including Spiffy Brakes and the Smart Tumbler odor elimination device for fleets. When you add all that up, we delivered almost as many services in 2022 as in our entire company history! This progress, plus continued focus on these trends and our growth drivers have us poised for even more success in 2023.
Brad Schomber Joins Spiffy as CFO
We also welcomed Brad Schomber as Chief Financial Officer (CFO) to help us achieve our ambitious goals for 2023 and beyond. With over 16 years of financial and accounting experience under his belt, including two IPOs, Brad brings a wealth of financial and accounting expertise to the company.
"I am thrilled to welcome Brad as our new Chief Financial Officer here at Spiffy," said Scot Wingo, CEO & Co-Founder. "His proven track record scaling growth-stage businesses as well as his experience navigating fund-raising and taking companies public make him the perfect fit as we continue to build a world-class company."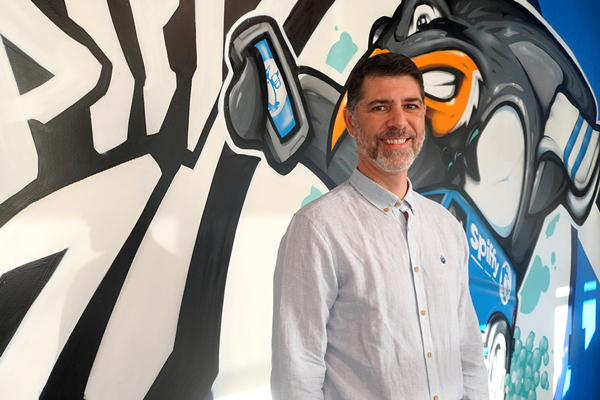 Maximum Momentum
We are so excited to be rolling into 2023 with record growth and a new CFO and we appreciate you being along for the ride. Thank you for your support! Please click below to follow us on social and stay up-to-date on all things Spiffy.
Posted in News