2022 was an eventful year of progress and growth for Spiffy. As we enter 2023 with plans to continue our company growth and innovation, we're taking a look back at 2022's highlights to see what we can learn as we move forward. Last year was a wild ride, and we cannot wait to help shape the future of Spiffy!
Milestones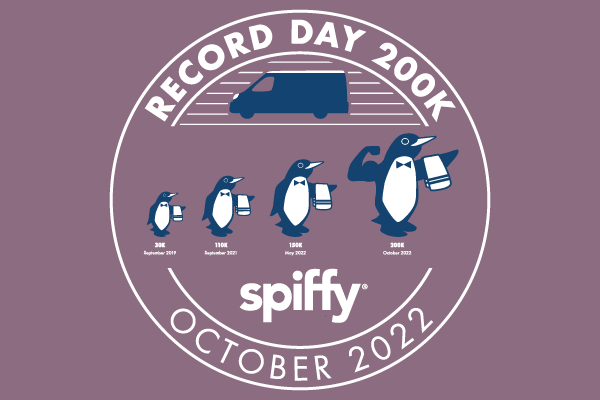 New Products & Services
Disrupting the automotive industry comes from continuous innovation to meet our customers' needs. We launched the
Smart Tumbler
odor elimination device in Q1 when our largest fleet customer came looking for a user-friendly and reliable solution to remove smoke molecules and other organic smells. The product was met with such enthusiasm, it now has its own manufacturing facility here in NC and often ships over
500 units a day
!
Later in the year, we introduced
Spiffy Brakes
in response to customer requests for a more complete mobile car care experience. We started in 17 markets and will be rolling out nationwide in the coming months.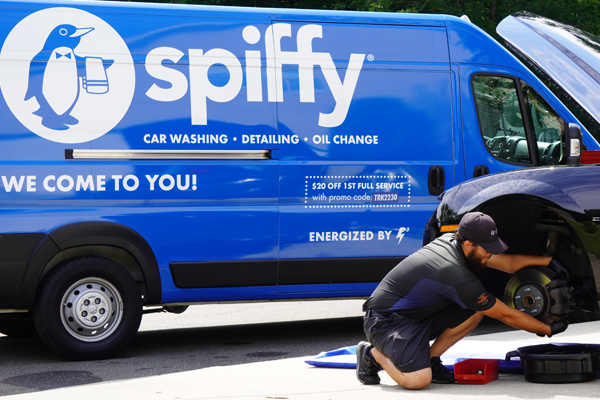 Additionally,
Chapel Hill Tire
became the first client to utilize
Spiffy's digital servicing
platform to showcase our unparalleled technological capabilities. Digital servicing leverages our world-class software, hardware, and training so automotive dealers and independent mechanic shops can focus on delivering exceptional customer experiences outside traditional service bays with ease.
Awards & Media Highlights
Spiffy achieved significant successes in 2022, earning multiple awards, highlights, and recognitions, including being named one of the
Best Places to Work in Durham
and being included as a
Tracxn Emerging Start-Up
. These notable honors demonstrate our commitment to creating a company culture focused on inclusion, innovation, and business execution that continuously disrupts and moves the needle forward on progress.
Another major feat came when we received invaluable recognition from
Triangle Business Journal's
ESG highlight on how Spiffy continues to bring a sustainable approach to premium auto services. Improving the customer experience through service offerings and customer experience has been imperative to our growth, and delivering that in an ecofriendly way is key to our success.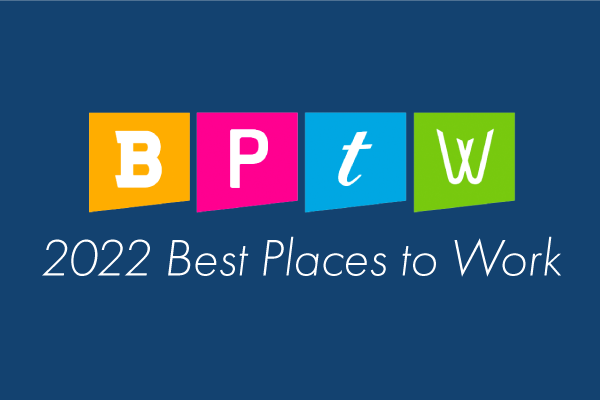 We also look towards the future through
franchising
into other markets, positioning new franchise owners for success through cutting-edge technology and operational support. With a commitment to sustainability and eco-friendly solutions, we continuously innovate to set new standards for auto services.
We can't close out without sharing our 2022 highlights of the
Spiffy Customer Care, Fleet Account Management,
and
Engineering teams
! Our engineering team achieved the remarkable feat of taking a concept and creating it into reality with the launch of Smart Tumbler. Meanwhile, our customer care teams have worked tirelessly together to deliver excellent client service and solutions across lines of business and geographies. This dedication to pushing boundaries and going above and beyond is one of the reasons we look back on 2022 with pride.
Organizational Excellence
Every year brings growth opportunities, and 2022 was no exception. We were thrilled to have you all playing a part in our success, and we are immensely grateful for your continuing support. On behalf of the entire team at Spiffy, we would like to extend our warmest wishes for a Happy New Year! May 2023 bring happiness and joy! Remember to follow us on social media to stay up-to-date with all the latest news this upcoming year. Thank you again for being a part of our journey - here's to creating more amazing moments together in 2023!
If you're ready to dive deeper into 2022 and what's to come in 2023, check out our recent video where Spiffy CMO, Grayson Leverenz, interviews CEO and co-founder, Scot Wingo. They walk through trends, results, and what's to come in 2023.
Posted in News