Following a slew of company news
last year
, we're excited to kick off 2020 proper with the announcement of Spiffy Tires!
"Spiffy started by improving the car wash and detailing customer experience, before branching out into maintenance services with the introduction of oil change in 2017," said Spiffy CEO Scot Wingo. "After talking to both individual and fleet customers, the top request was for mobile tire services, including purchasing and installation. Today we're servicing over 1,000 vehicles per day, and by our estimates, 5-10% of those vehicles have tires with low treads. That's a significant safety issue that we can help solve."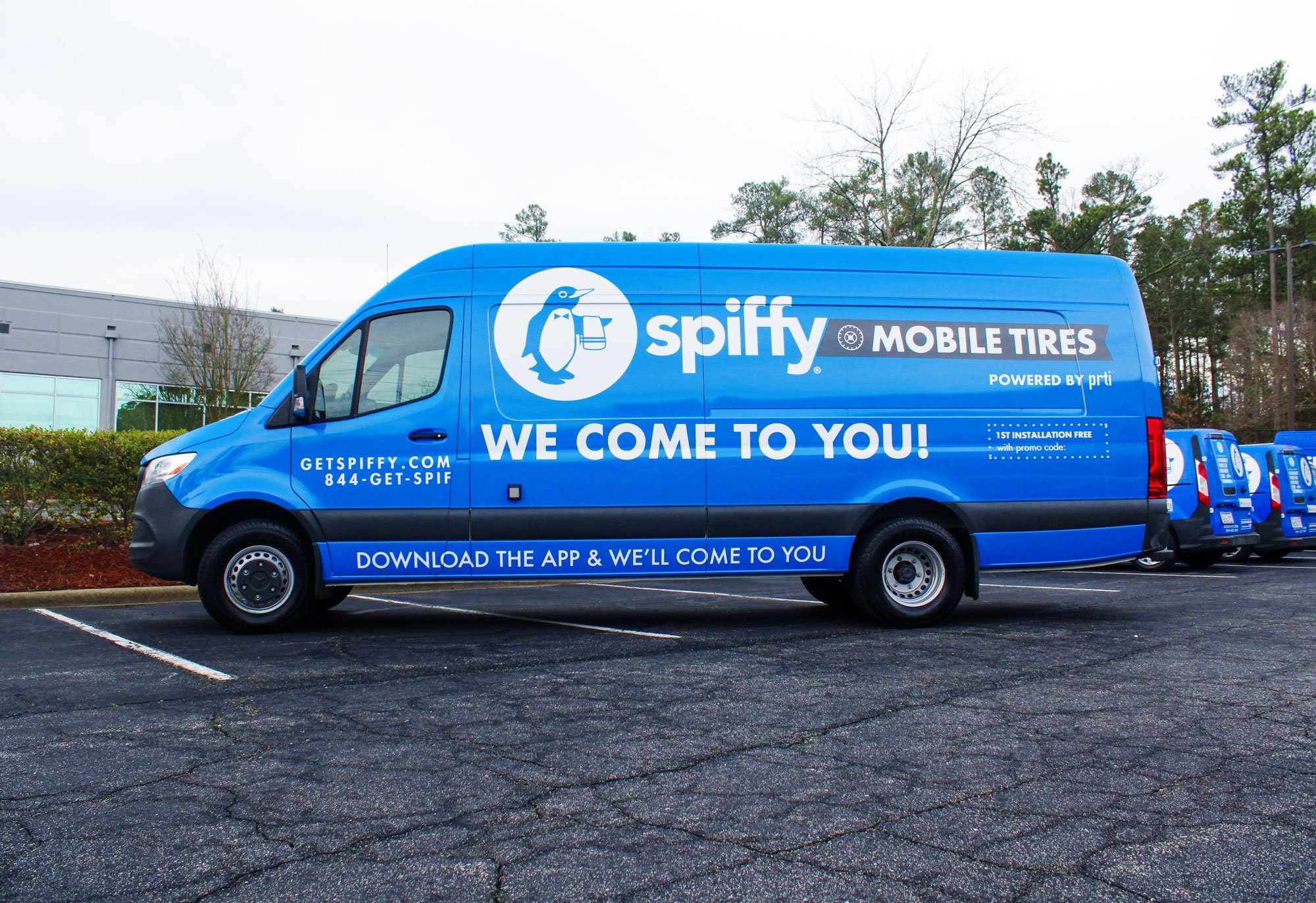 Our new Spiffy Tires service offers mobile and fixed-site tire installations and features several reliable brands, such as Michelin, Continental, and BF Goodrich. The rollout will bring our tire services to our FMaaS markets across the country, as well as a pilot program for residential and office park customers in the Raleigh area. As with every Spiffy service, tire installations are completed by full-time W2 technicians with over 100 hours of professional training.
Read the press release
here
!
To integrate our
Spiffy Green
philosophy with the announcement of Spiffy Tires, we've partnered with
PRTI
to recycle used tires from our services. Their patented
PRTI Thermal Demanufacturing™
process is designed to break down whole tires into several resources, including steel, oil, and carbon char. We look forward to diving more into their unique approach to this significant waste problem in future content!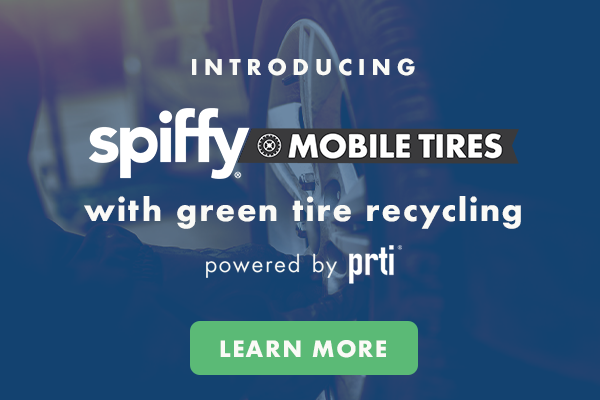 Posted in News