The end of 2019 is upon us!
Here at Spiffy, our team has worked hard to make this year our best yet. As we look back on the last 12 months, we're thrilled by all of the opportunities we had to celebrate. From new cities to service milestones, here are our favorite moments from the year that was.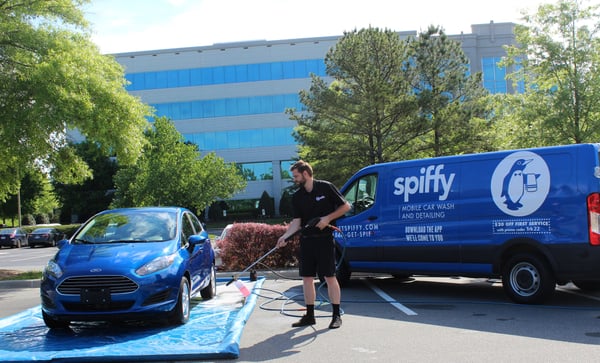 Big Announcements
The end of April brought the year's first announcement, which had been in the works for quite a while. By partnering up with Ford for their connected car initiative, we're able to lock and unlock Ford vehicles remotely. But that's just the start.
We look forward to expanding these convenient capabilities as Ford continues to evolve its connected car services with newer models.
Our most prominent announcement came just before the halfway point of 2019, in which we revealed our latest round of funding (over $10 million!) and unveiled six new Fleet-first markets! With those new cities, we were able to give a name to our growing strategy for serving national fleets: Fleet Management as a Service (FMaaS).
As Spiffy continues to expand into new metro areas, FMaaS will serve as a foundation for what fleet clients can expect from our one-vendor maintenance solution.
By the end of July, we couldn't help but keep up the momentum from the month before. Thanks to the resources we gained in our latest fundraise, we were able to expand our footprint in the Dallas-Fort Worth area by acquiring local operations from NuWash. The acquisition brought in over 200 new office parks and residences, as well as former NuWash technicians to our Spiffy team!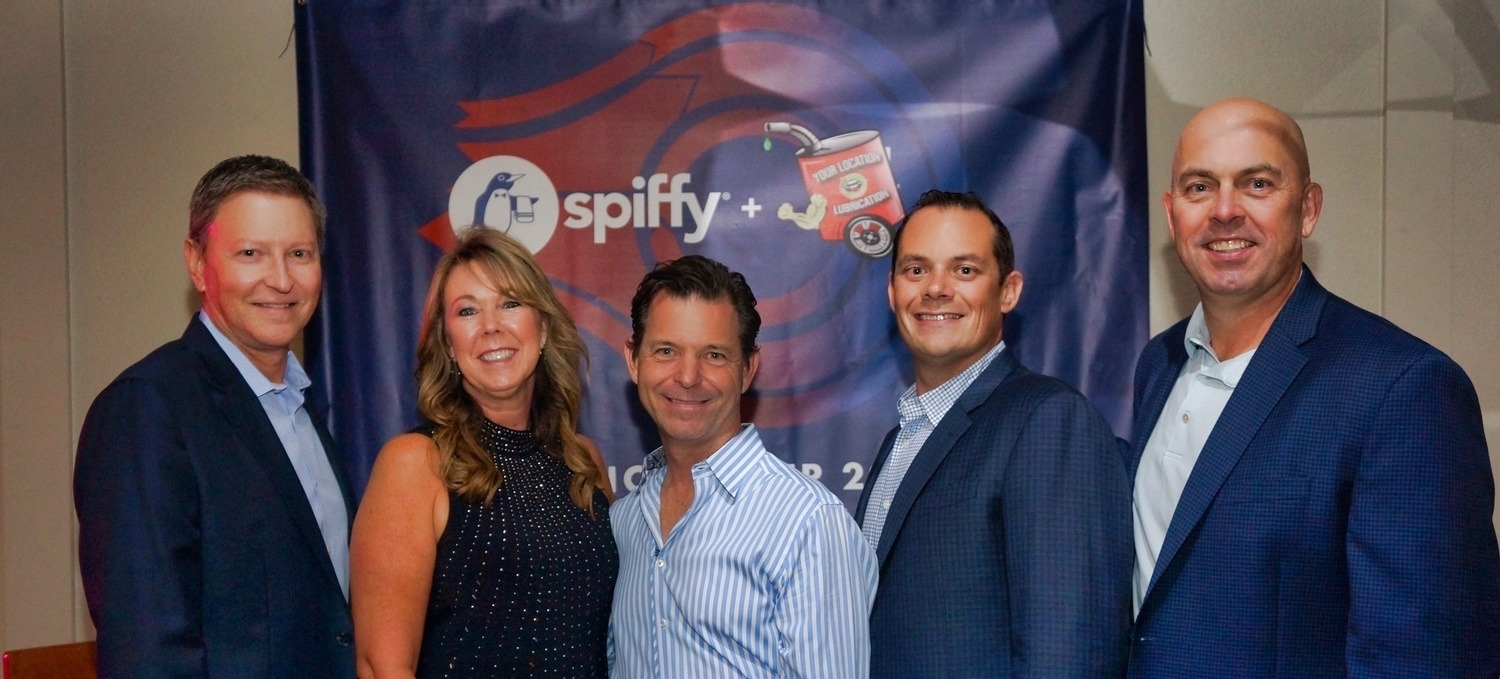 Our final exciting announcement of the year was last month's acquisition of Your Location Lubrication (YLL). YLL's values, technology, and focus on fleet maintenance made them a quality competitor to keep tabs on over the years. YLL CEO Zach Zeller and our CEO Scot Wingo got in contact after we announced our FMaaS model and opted to join forces, rather than slug it out as direct competitors.
Now, Zach is our SVP of Fleet Business Development, and our combined team has grown to include over 300 W2 technicians!
Company Milestones
Over the last five years, it's become clear that Spiffy sits amid four mega-trends in the automotive industry: autonomous vehicles, electric vehicles, changing ownership models, and connected cars. Back in March, we released the first three episodes of the Vehicle 2.0 Podcast, which dives into these trends with guests from throughout the industry.
As of today, we've released 21 episodes and are looking forward to bringing "Season 2" to our listeners in 2020!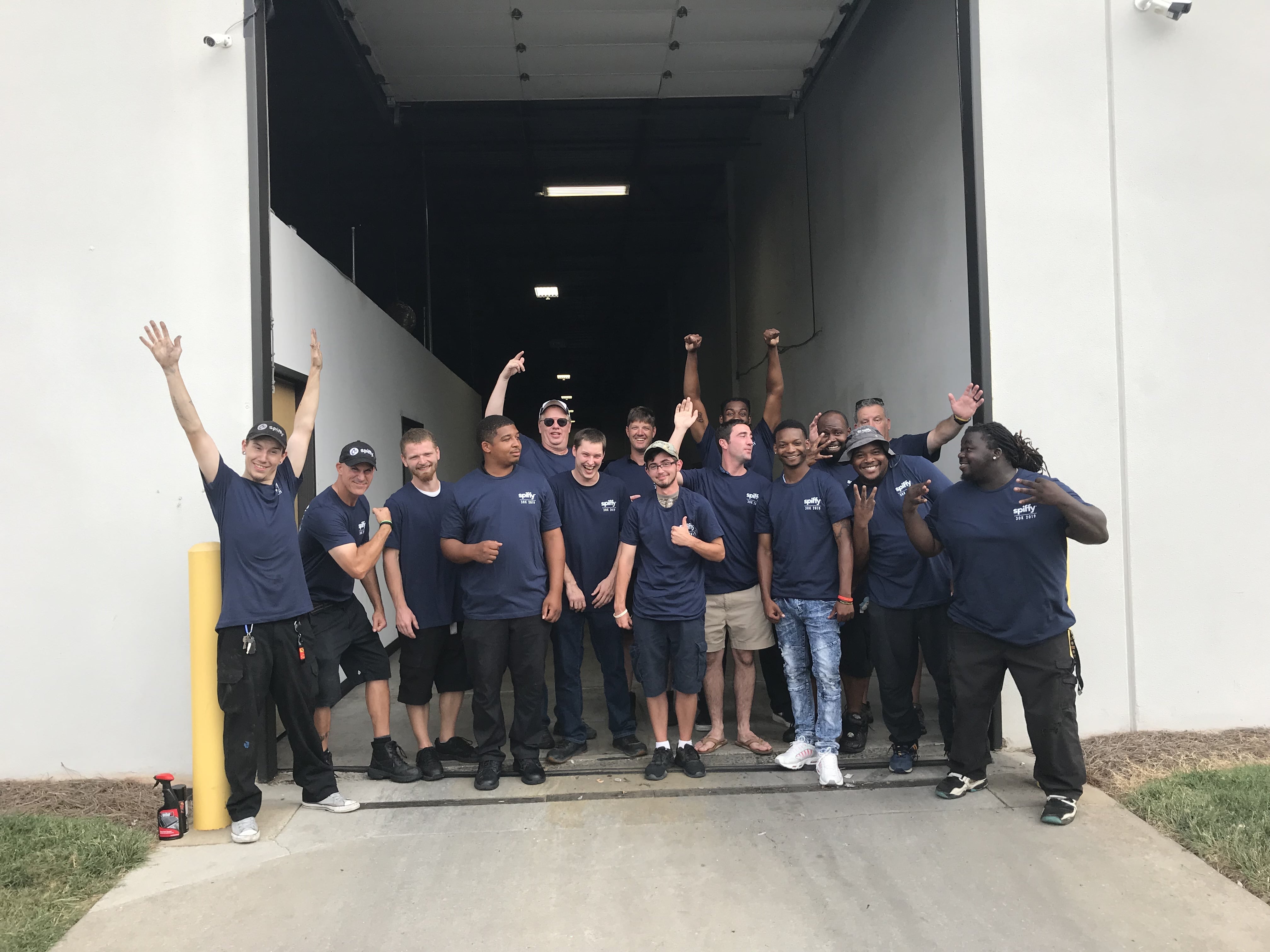 With so many different announcements this year, it was clear that we needed to celebrate the hard work of our technicians and HQ team members. Thus, Spiffypalooza was born! Every Spiffy city was encouraged to commemorate the occasion. The end result was a series of fantastic parties across the country with coworkers and family members.
We look forward to doing it again next year!
Last year, we celebrated reaching the 100,000 service milestone. In October, we were fortunate to hit the 200,000 service mark. While it took us 49 months to complete the first hundred thousand, it only took us about 14 months to double it. Next step: 300k!
2019's Greatest Hits
In case you missed them, here are some of our most popular blogs from this past year.
Thank you to everyone who takes the time to keep up with the news and car care tips from our team at Spiffy. We look forward to bringing you more in 2020!
Posted in News