Whether you're a relatively new car owner or have been for a long time, there's a chance that professional auto detailing is a mystery.
You might be wondering, "What exactly is car detailing?" and "Why is it so expensive?". Car detailing requires deep technical expertise, as well as specialized equipment and supplies. Luckily, all that adds up to potentially priceless benefits for your vehicle. Ready to understand the process?
As opposed to a car wash that only focuses on the surface level look of your car, car detailing refers to services that extend your vehicle's overall quality and lifespan. These services aren't limited to strictly interior or exterior, but rather any aspect beyond a standard cleaning.
Ultimately, the car detailing process breaks down into a four-step process: remove, correct, protect, and condition.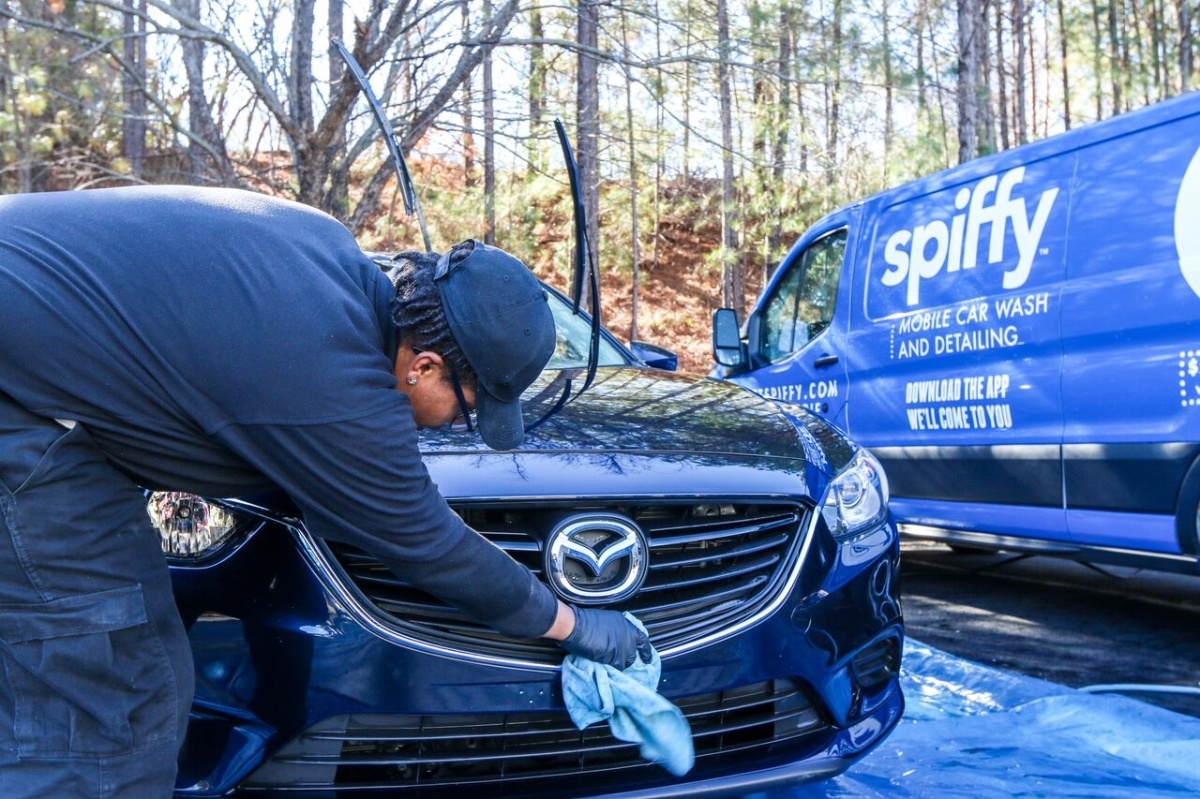 Remove Contaminants That Damage Your Car
After your car is washed clean of dirt and hand-dried with a microfiber towel, it's essential to remove any surface contaminants that remain on the paint. These substances, such as sap and tar, can cling to the clear coat layer of your car's paint and damage it, which can expose the colored basecoat to the elements if not treated. Typically, a
clay bar
is used to remove contaminants, which can restore the feel of the clear coat to an ideal smoothness.
Depending on the specific substance, other solvents are used to rid them from your car's exterior. For example, hard water from sprinklers can leave a mineral residue on your paint that requires a low pH solution to be removed.
Correct Scratches and Swirls
More often than not, scratches and swirls also get in the way of having the shine of an immaculate clear coat. These pesky imperfections originate from improper use of buffers, as well as express car washes. They can be frustrating as a car owner. Proper detailing can make them a worry of the past.
With paint polish and
random orbital polisher
, professional technicians can remove problem areas and restore that perfect glossy look of your vehicle to the factory standard.
Protect Your Paint at the Right Level
Once your car has been cleaned and polished, it's important to follow up with the right
level of clear coat protection
. The most common solution for drivers to choose is a carnauba-based wax, which lasts for about three months. An intermediate option is paint sealant, which can last 6-12 months and fill in most imperfections with new silicones.
The best choice as an owner, however, is a
ceramic coating
, which lasts for two years by forming a thick sacrificial layer on top of the clear coat to protect it from environmental elements.
Our
Diamond Plate Detail
service is designed to maximize the protection for your clear coat. It starts with an advanced custom paint restoration and exterior detail, conducted by our expertly trained and Simoniz® certified technicians. This targets any paint haze, as well as minor scratches, water spots, paint overspray, and other damage to your car's paint. Afterward, the nano-ceramic polymer coating is applied, which protects from environmental damage like acid rain, hard water spots, and UV rays.
In the case of any unexpected issues, the Diamond Plate Detail comes with a two-year, insurance-backed, zero-deductible warranty. That way, you can rest assured in knowing that your investment is covered, no matter what.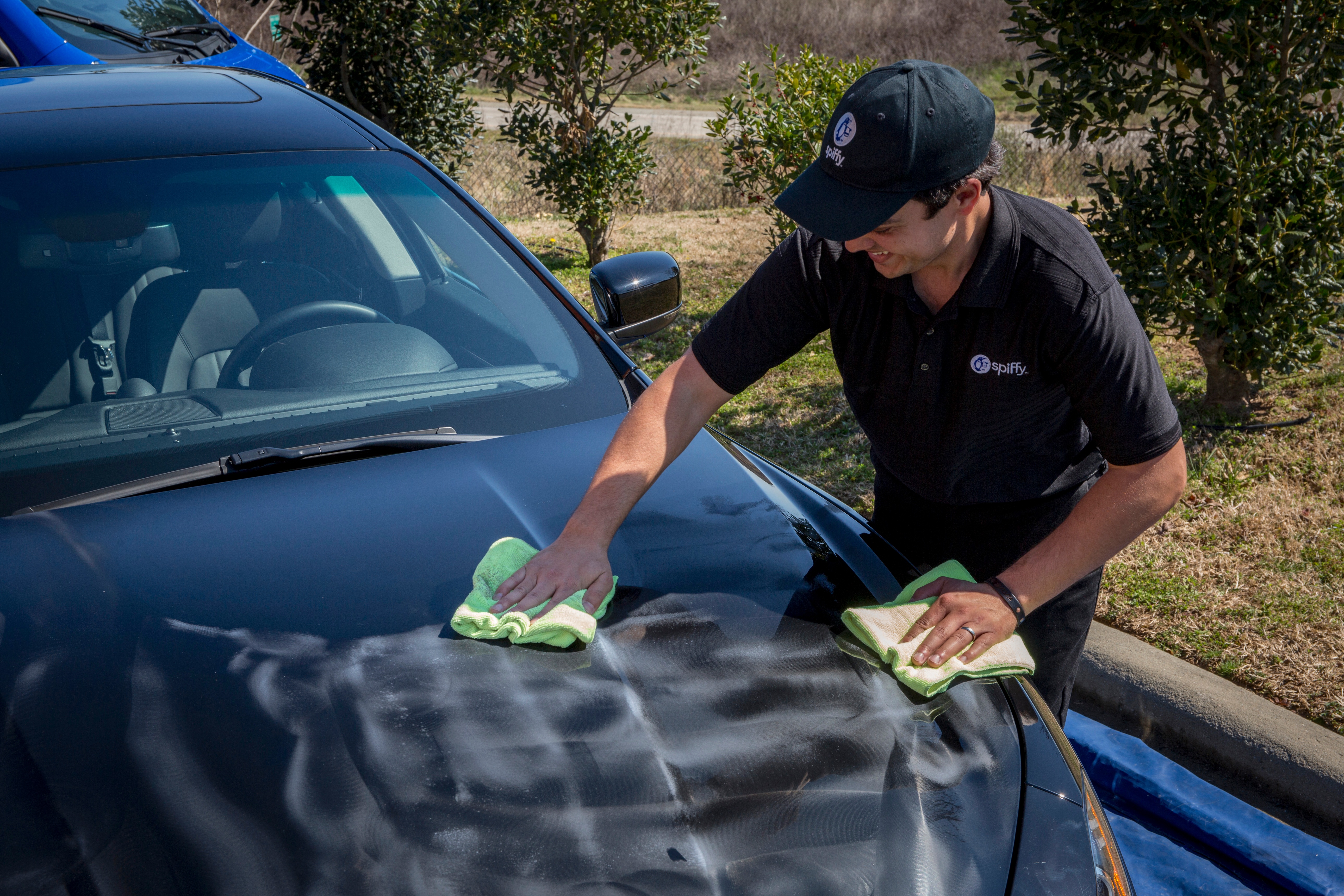 Condition and Extend the Life of Your Interior
After the exterior of your vehicle is meticulously protected, it's important to turn attention to the interior with the same level of care. Removing embedded pet hair and extracting water stains are crucial for drivers with fabric seat materials. If you have leather upholstery, ensuring that it's properly cleaned and conditioned is a lot like putting lotion on your skin. They both offer the advantage of protection, while also helping to prevent cracking or other sorts of damage in the future.
And, of course, there are products for removing stains and other materials from carpets, like degreasers and enzyme cleaners.
By going through each necessary step of a proper car detail, your vehicle can revel in a vast number of benefits. Not only is it more appealing to look at, but the added layers of protection work to increase the overall value - regardless of if you plan on reselling in the future.
At the end of the ideal car detailing appointment, you should rest assured of the quality and performance of your vehicle above all else. When you get right down to it, a clean car always feels like a better ride than a dirty one.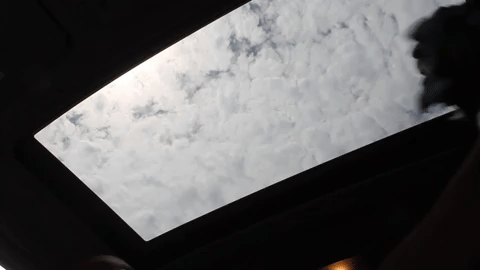 Our
mobile car detailing services
require the use of multiple specialized tools and chemicals, which in turn demand the expertise of our highly-trained, professional technicians. This allows us to ensure that your detail is up to the
#SpiffyClean
standard, from the roof down to tires.
We're excited to share our available services to make your home or workplace the best location for your next car wash, detail, or oil change. You don't want to look back on
your car's lifespan
and regret not having it fully detailed, so be sure to dive into what we can offer now!
Interested in booking a detail for your car? Get
$20 off
your first detail appointment, on the house!
Posted in Car Care