No matter if you lease or own your vehicle, maintaining its exterior appearance goes a long way in preserving the future resale value. While we've broken down the wide-ranging
benefits of car detailing
, there's still a lot to learn from taking a closer look at the different levels of paint protection. After all, you stand to lose a lot more from your investment by ignoring the multiple layers of paint on your car, especially if irreversible damage accrues over time.
What Does Wax Do for Your Paint?
The most widespread protection that most drivers choose for their car is wax. Carnauba wax is a durable natural wax option. When spread evenly on top of the paint, it can offer a layer of protection with up to three months of effective use. It combats some environmental damage but mostly helps keep your vehicle looking shiny. Since it doesn't bond with paint, enthusiasts often consider waxing the high-gloss cherry on top of a more robust protective layer, such as paint sealant.
There's also an important distinction between carnauba wax applied by hand and
spray-on wax
at a car wash. Random orbital polishers help to spread wax thoroughly without leaving behind smears of wax. While quicker than a standard wax service, spray-on wax doesn't hold up beyond four to six weeks and can leave residue on your windshield, blocking your view while driving.
Waxing your car has different impacts, depending on the seasons. In the spring or summer months, it helps to protect your car's paint from UV damage, as well as
tree sap, water spots, and bugs
. By the time winter comes around, you don't have to worry about those sources of damage as much as
dirty slush and road salt
.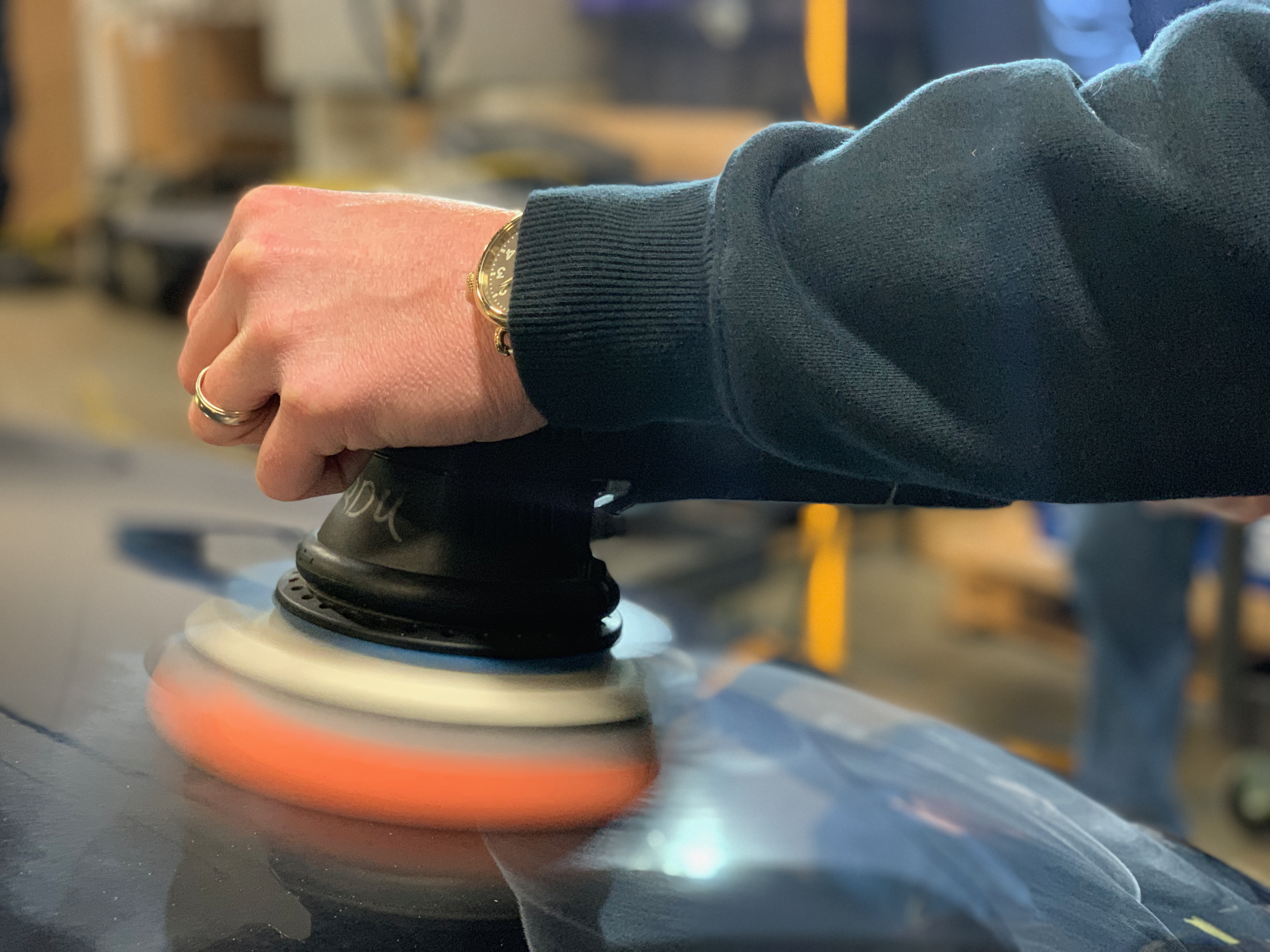 What is Paint Sealant?
Paint sealants have been a long-time popular choice for clear coat protection, and it makes sense when you understand the effect it can have on your car. As a polymer-based solution, paint sealant can bond with your clear coat to form an additional barrier on top of it. This barrier can help prevent damage from UV exposure and shield against scratches and deterioration from the environment.
The biggest draw to paint sealant over a basic wax is longevity. Even if you waxed your car every week, you wouldn't get close to the impact that paint sealant can have even 6 to 12 months after application. Routine use of paint sealant goes a long way to maintaining your vehicle's resale value if you're an owner who changes models every couple of years.
What is Ceramic Coating?
The top-tier choice for protecting your paint is also becoming the most desired by detail enthusiasts, and that's ceramic coating. This paint protection level is significantly thicker than any wax or sealant that you can use and results in a much more effective and long-lasting option for car owners. Ceramic coating bonds to your clear coat like paint sealant but offers more substantial preservation from chemical etching, oxidation, and UV exposure.
The biggest hurdle for the average car owner will likely be the price. Plenty of customers have wondered if getting a
ceramic coating is even worth it
. While this is the most expensive option for paint protection, our
Ceramic Coating service
comes with a two-year warranty that makes it cost-effective for those looking to extend the lifespan and value of their car's exterior. When you break down the $599 cost with two guaranteed years of advanced paint protection, you can expect a daily investment of 82 cents per day!
Don't Settle for Less with Your Car's Paint
If you're looking to protect your car's paint best, then our team at Spiffy has the services to match your needs. We're thrilled to have our technicians professionally trained to use trustworthy products and tools made in the USA, which produce consistent 5-star results for our customers.
By knowing the effects of wax, paint sealant, and ceramic coating, you're well-equipped to make an informed decision towards a better protected and high-gloss exterior for your car.
We're eager to be your go-to resource for a clean and well-detailed vehicle, all during a time and date that works best for your schedule. Take
$20 off
your first service with us and see what the Spiffy difference is for your car!
Posted in Car Care