Our group of Spiffy Franchise owners continues to grow, with our newest location opening in Cincinnati on July 8th, 2021. The duo in charge of bringing our brand of mobile car care to Ohio's Queen City is Bethany and Brian Hinson, a pair of Cincinnati natives passionate about the time that can be saved with convenience-oriented services like ours.
We spoke with Bethany and Brian about being born and raised in Cincinnati, what drew them to franchising, and their experience with Spiffy. This interview was conducted before the launch of Cincinnati on July 8th and has been edited for clarity. You can download the full version
here
or via the "Download Here" button below.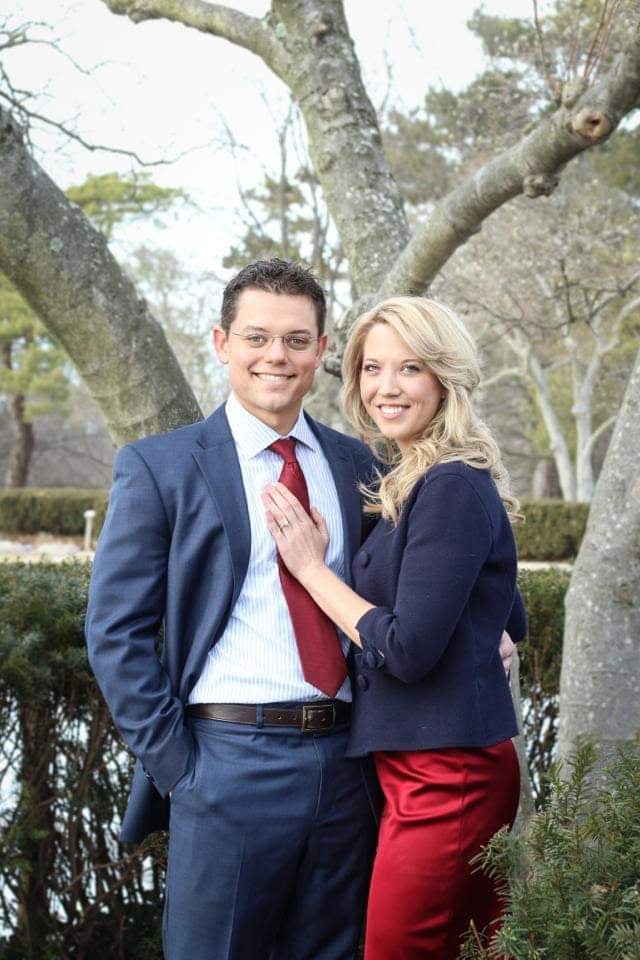 Where did the two of you grow up?
Bethany: I grew up in Liberty Township, Ohio, which is just a suburb of Cincinnati. I've been born and raised here.
Brian: I was just a touch west of that in Ross, Ohio; that's where I spent all my childhood all the way through high school. It's a little farm community, a nice small high school in town. Everybody kind of knew everybody and, along with that, all their business, but it was a good place to grow up.
What led you to consider owning your own franchise?
Bethany: We've always really wanted to own our own business. Brian came up with the idea when we're still living in Florida. He said, "Okay, this mobile oil change would be really cool because there are so many busy people like us in the world, and how neat would it be? I feel like this is a cool opportunity." We started looking into it and were like, "We don't really have the experience for oil change and car care in general."
When we kind of started searching a little bit more, we found Spiffy's website and sort of got pulled in. We started poking around the website a little more and saw they didn't offer services in Cincinnati. I wondered if there's an opportunity to franchise, and so we reached out over two years ago now and asked, "Are you looking to do any franchise opportunities? If so, we're very interested." At that point, Spiffy was not at the franchise level yet. There wasn't even a Franchising web page. But we circled back to it a couple of years later, and now here we are today.
"It just kind of felt like the timing had to be right that we coincided again with Spiffy and the whole idea of franchising."
When you initially reached out, and Spiffy was not at that stage, did you look at any other franchise opportunities, or did that kind of put the interest to rest for a later date?
Brian: It kind of put the interest to rest because there was nothing else that we really could see that we could sink our teeth into, or that we really saw a local market need for that made as much sense to us as a mobile oil change company. I have some old files on my desktop where we're trying to get my brother and sister-in-law to do it with us. They were like, "What tools do you need to get into this? There's a lot of unanswered questions here." They made a good point, so we put it on the backburner. At the time, we were just moving home to Ohio, so the timing didn't work out on multiple levels. And then, like Bethany said, this past January, we're like, "We got to do this. If we don't do it now, we're never gonna do it."
The hardest thing was starting the process again. We got on Franchise Direct, just kind of surfing the web, and saw Spiffy. I couldn't believe that this next chance to consider franchising brought us back to them. We started poking around some more, then emailed Connor [Finnegan, VP Strategy] and Ethan [Peikes, Strategy Associate], and they told us that they were actively signing franchise agreements. It just kind of felt like the timing had to be right that we coincided again with Spiffy and the whole idea of franchising. We weren't even bought and sold on oil change this time; we just knew that we wanted to do something. It was a coincidence that Spiffy was franchising at this time, and we were able to circle back around.
What about the Cincinnati area stands out to you both as a great fit for a Spiffy franchise?
Brian: It's really a suburb-driven town. They've been beefing up downtown the last few years. Still, you have got many different suburbs in pretty close proximity to one another, a lot of families and people in a professional setting. Plenty of young, go-getter families. We feel like we represent most of the market where both parents are working with busy schedules, young kids in sports or extracurriculars. That convenience factor and getting that time back in your day will be a huge thing for this type of business, and we can relate to how important it is.
---
Thank you so much to Bethany and Brian for chatting with us about bringing Spiffy to their hometown of Cincinnati. We're glad to have you as a part of our team and look forward to watching your business grow in the months and years to come!
If you're interested in booking a car wash or detail with their crew,
click here
to get started with $20 off your first service.
If you're looking to learn more about starting your own Spiffy Franchise,
contact us
today!
Posted in Franchising