A Detailing Artist is someone with an innate passion for making any car look fresh off the lot, no matter how old it is. There has always been something different about the best Spiffy Technicians, something that makes them stand apart from the crowd, and in 2021, an LA customer nailed it when they shared their reaction to a car detail appointment: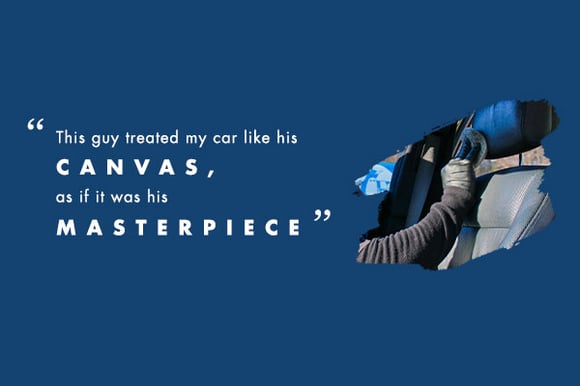 After over seven years of mobile car wash and detailing services, few customers have put into words how we view "5-star quality" like this one. It's more about being a Detailing Artist than just being a good Spiffy technician.
Some of the artists we are fortunate to have at Spiffy have been life-long car lovers. Others discovered an excitement for the nitty-gritty of car detailing along the way.
Our most artistic Technicians possess intangibles like the ability to look beyond the "before" state to visualize what a car could look like at its best. Combine that with an impressive work ethic and a deep understanding of the science behind detailing, and you've got people at the top of their game.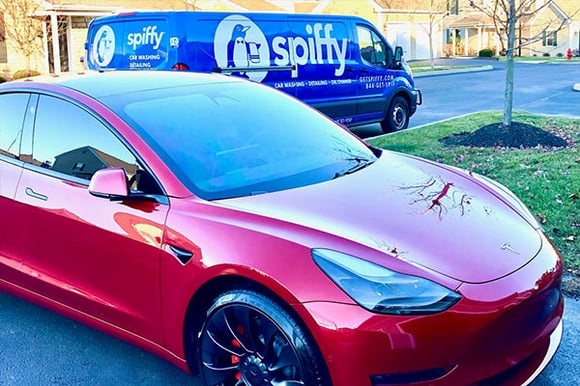 "To me, car detailing is more satisfying than most jobs out there. You get to work with cars you've never seen up close before. You're the one responsible for taking a messy car and turning it into something that leaves the customer amazed." says Max C., one of our technicians in Los Angeles.
Our best employees demonstrate their love for car detailing with consistent 5-star quality services, and can even earn their place among our Spiffy Wall of Fame as a Power 1200 Technician.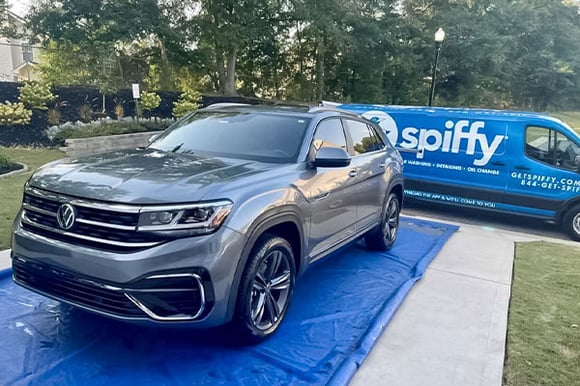 If you're looking to make your car feel new again, our detailing artists at Spiffy are here to help. We're driven by a genuine love for what we do, and it shows. Book today with promo code LOVEDETAIL22 and get $40 off detail services 4-5 for a limited time.
Posted in Lifestyle