Fleet management is evolving. Businesses are looking for ways to reduce emissions and save on fuel costs. Many fleet managers are hesitant to switch to electric vehicles, but it can be a smooth transition with proper planning. CEO & Co-Founder of Spiffy, Scot Wingo, and Salim Morsy, Senior Director, Shell Recharge Solutions, held a Webinar that focused on how this transition will bring sweeping infrastructure changes and how forward-thinking fleet managers are tackling challenges.
After leveraging insights from their fleet clients and years of industry experience, Scot and Salim focused on answering questions about navigating the shift towards EV fleets, and the infrastructural and logistical hurdles fleet managers need to clear for success.
The top factors driving fleet electrification and the companies leading the charge.
Step-by-step strategies to transition your fleet to electric vehicles.
EVs' current and upcoming landscape and their estimated cost savings.
It's Electric
Despite recent years of shifting regulatory policies, OEMs are committed to a gradual shift to EVs, with as many as 130 available EV models by 2026, according to IHS Markit. For businesses that utilize fleets looking to get ahead of the curve, reduce emissions and promote clean energy, there are a few things to remember as you switch to electric vehicles.
During this webinar, Scot and Salim touched on the importance of how Shell Recharge Solutions allows businesses to leverage industry leading hardware and software to sustain the future of their fleet services by providing end-to-end EV charging solutions. That means an entirely unfractured experience when it comes to client care, maintenance, and operational support.
To support EV fleet transitions, Shell Recharge Solutions employs the highest performing hardware options specialized for medium and heavy duty charging, energy management, plug n charge, on-the-go charging, and renewable integration, all generated through solar and wind power.
Shell Recharge Solutions plans to make good on their initiative of enabling cleaner transportation for everyone, which aligns with Spiffy's own initiative of empowering future generations with a cleaner, greener Earth, all the while providing fleet business significant cost savings on fuel and maintenance.
Spark The Future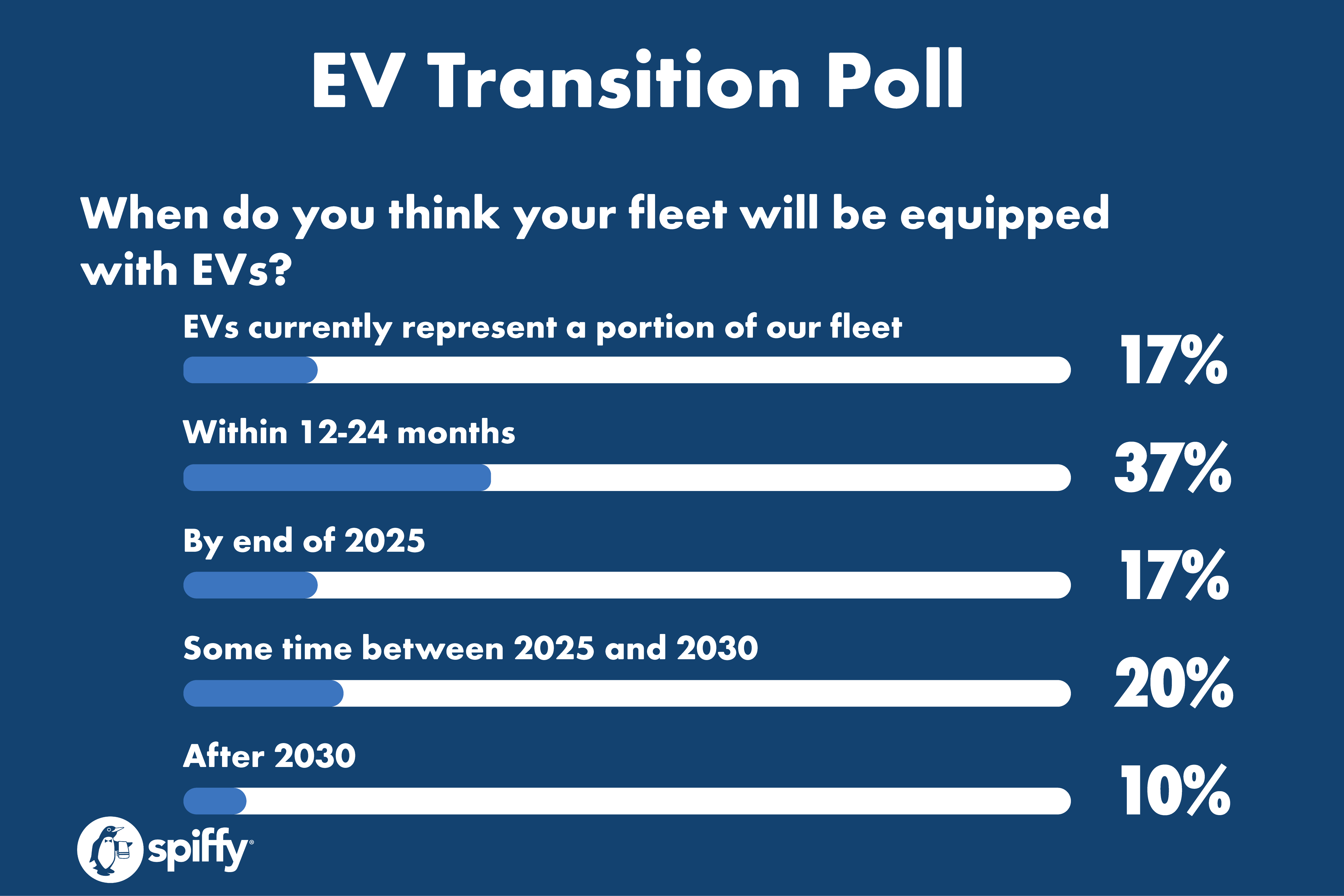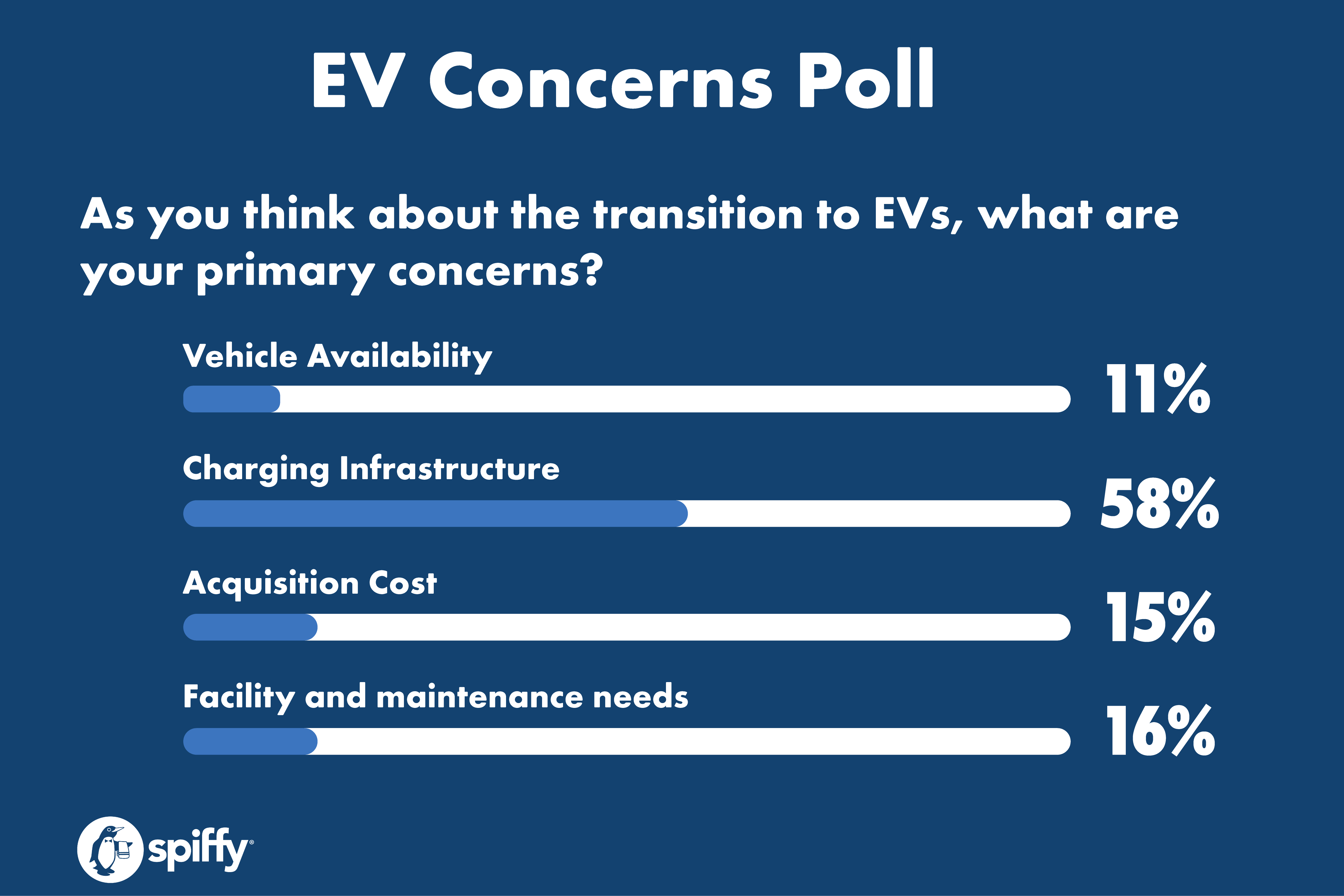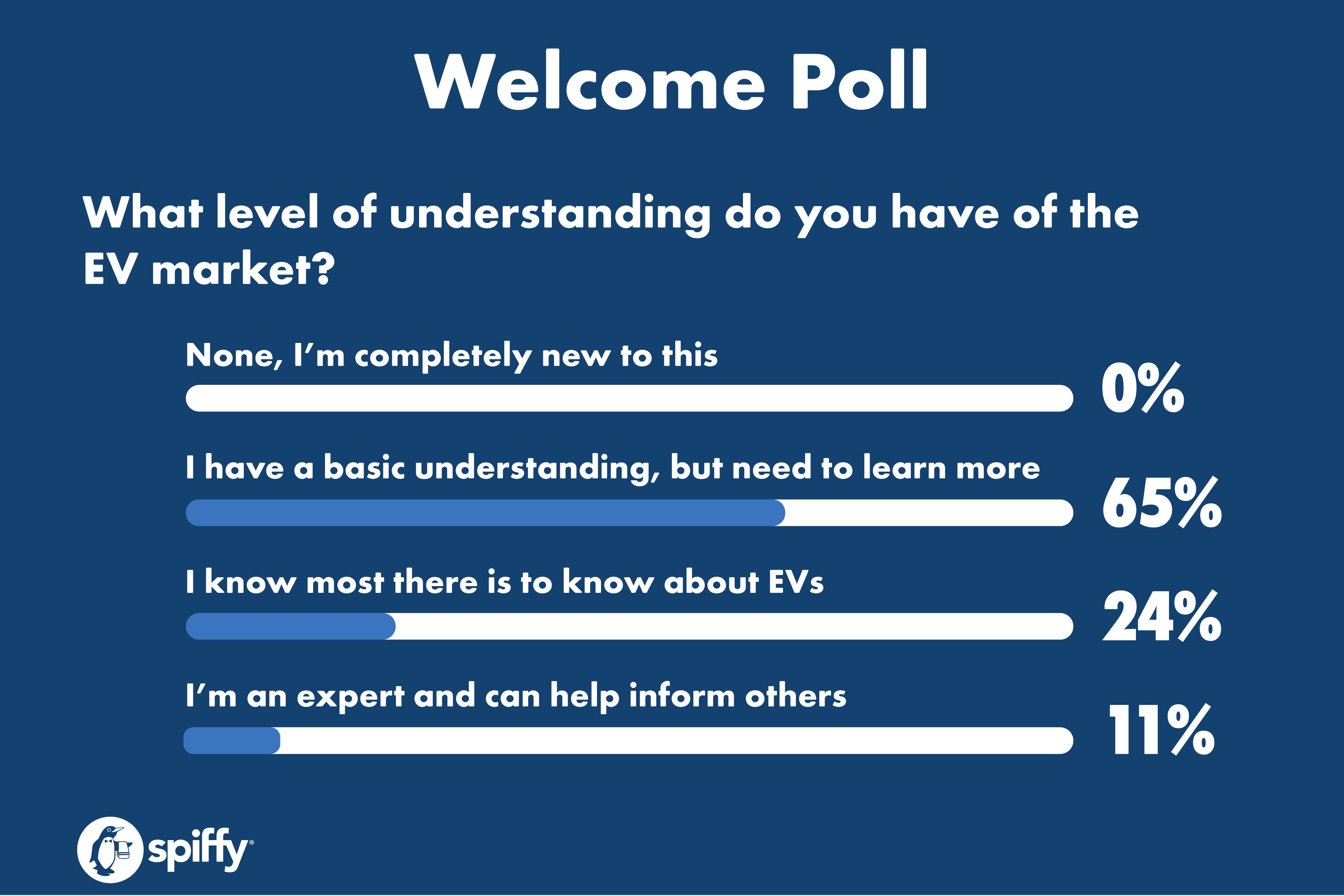 As a fleet manager, you always look for ways to improve efficiency and reduce costs. And with the ever-changing industry trends, knowing which direction to go can be challenging. But one trend that shows no signs of slowing down is the move toward electric vehicles (EVs).
The poll results are in, and the numbers are clear: the main concerns center around charging infrastructure, a basic understanding of the solutions while needing to know more, and facility and maintenance needs. These hurdles are temporary, and through education on the certainty and business benefits of EV fleets, we aim to empower fleet managers and business owners, to make educated decisions about their fleet's needs now and heading into the future.
Organized Lightning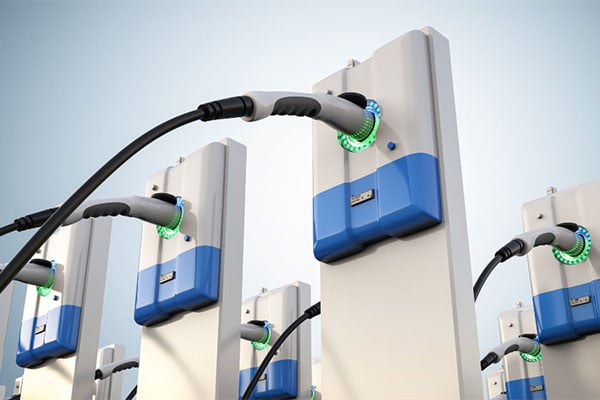 There are many benefits of transitioning your fleet to EVs. They are cheaper to operate and maintain and emit no pollutants. For fleet businesses, this means you are doing your part for the environment, saving money on fuel costs, and with a growing number of recharge solutions available, keeping your fleet charged is easier than ever.
Making the switch to an EV fleet can seem daunting, but it can be a seamless transition with the right partner by your side. We offer a complete suite of services to help fleet businesses switch, from evaluation to complete transition. Our team of experts will work with you every step, ensuring that your fleet runs smoothly and efficiently.
Unstoppable Infinite Electric Machine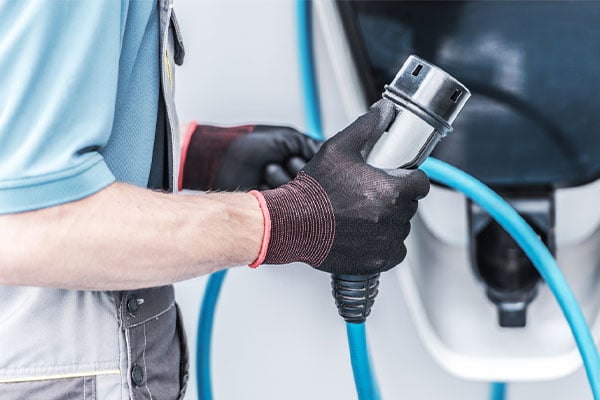 Through our partnership with Shell, we are here to help propel your fleet into the future. Whether you've already started exploring how to electrify your fleet or are facing square one, now is the time to learn and prepare for the rapidly approaching future of fleet management. Businesses that don't switch to electric vehicles will be disadvantaged as charging infrastructure improves and battery technology advances.
We're here to help you make the switch, so don't wait any longer! Spiffy and Shell Recharge Solutions are leading the charge to provide cohesive energy solutions that make it easy for businesses to transition to an EV fleet. Watch our webinar on demand to learn about the powerful suite of services that covers everything from engineering and operations to product software and maintenance.
Posted in Fleet, Vehicle 2.0