How Spiffy Simplified Maintenance for a Leading Fleet Business in San Juan
As a nationally-recognized brand for mobile car care, we've provided countless preventative maintenance services to fleet clients across the country. So when a leading rental car company reached out to us with the unique challenge of bringing Spiffy to San Juan in Puerto Rico, we rose to the occasion and helped turn around one of the company's lowest-performing locations.
We achieved this by committing to San Juan, similar to how we would with a typical fleet-focused market. Our Operations team overcame the hurdles of shipping a low-roof Spiffy van to the island and acquiring a shipping container as an office and vehicle storage facility. The result was a mutually beneficial relationship that improved vehicle maintenance, raised the location's preventative maintenance scores, and turned San Juan into one of our most successful fixed-site locations.
Curious to know more? Let's break down how we did it.
Challenges and Objectives
Bringing Spiffy to San Juan required a multi-faceted approach between our Operations and Supply teams, which collaborated to ship the van and supplies needed to operate out of the client's parking lot - all of which needed to clear customs and navigate supply chain delays. Before our client reached out with their service request, we were strictly a continental US-only company. Expanding to cover Puerto Rico as our first offshore location required additional legal support and brought complexities to our HR team before we could begin to solve the client's problem.
Our client's San Juan location found itself in poor performance territory due to an overabundance of vehicles needing oil changes to comply with safety guidelines. Initially, we focused on the company's airport location, which had many vehicles that were behind on maintenance milestones. With hundreds of cars across the island, we needed to be nimble with our mobile approach to expand and cover their needs. It didn't take long for our team to rely on ferries to access more remote service locations.
How Spiffy Helped
With fleets leaning on older vehicles for longer due to availability issues, now up to 60,000 miles vs. 30,000 before the pandemic, it's crucial to prioritize maintenance as the average car lifespan gets longer. For our fleet client, the biggest boon of Spiffy was our consistent, reliable
oil change
and
tire rotation
services. The tire rotations, in particular, were invaluable for looking at the brakes and recommending replacements as needed.
Since their internal mechanic team was overwhelmed by these services, they could not focus on more critical ticket maintenance items, like engine repairs. Our Technicians were able to come in and knock out these preventative services so the in-house mechanics could stay focused on keeping their vehicles running safely. Considering how many cars the company owned in Puerto Rico, it was necessary to offer a solution that could turn preventative maintenance requests around quickly - for both getting caught up on outstanding milestones and staying ahead of any unexpected issues.
Results
Since we launched in San Juan in April 2022, we've completed hundreds of monthly services to support our client's operation. As a result, the high performance on the maintenance side helped remove the location from the company's watch list and has kept their fleet running smoothly throughout the island. The higher PM scores helped secure higher variable compensation for the site and its employees, thanks to the assistance we were able to provide.
With months of experience operating out of San Juan, we've maintained the dedication to preventative maintenance for our initial client and begun to expand our reach beyond the city and airport locations. Other clients have learned about our presence in Puerto Rico and reached out to see if Spiffy can also
service their fleets
. The demand that has made San Juan one of our most successful fixed-site locations has pushed our Supply team to ship a second van and additional supplies for future clients.
Considering the need for our mobile services across Puerto Rico, we're excited to step in and offer support for fleets needing reliable maintenance wherever we can!
Are you interested in how we can help elevate your fleet's maintenance? Please contact us today for more information.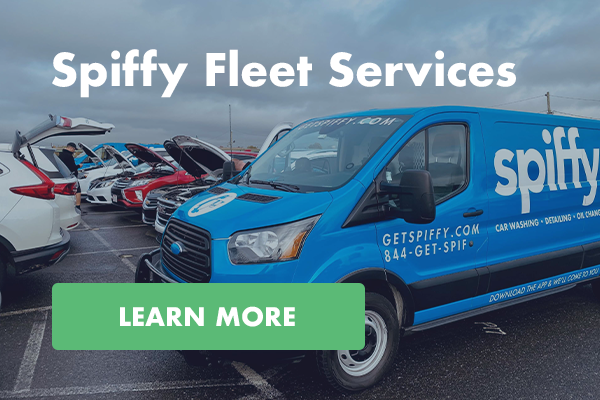 Posted in News, Business, Lifestyle, Franchising