Think back to the last time you cleaned your car… Hopefully if you are a Spiffy customer it hasn't been too long. But for those of you who are not, it's most likely been a long time. Car washing and detailing is generally not on the high priority list. It usually goes into a "I'll do that later" pile which gets pushed out months on end. Car owners normally think of maintenance as changing the oil, rotating the tires, ensuring all the parts that keep it moving are working properly, which is important. But, interior and exterior cleanliness are just as important to your car's longevity.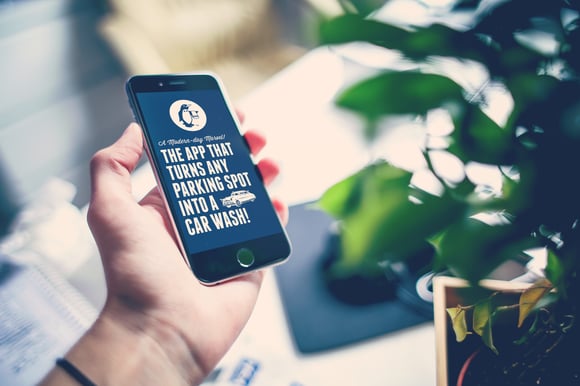 Regularly cleaning the interior and exterior of your car has several benefits. It can increase the trade-in or resell value. Meaning, investing in cleaning your car could really end up saving you money. Also, ensuring that your car has a clean interior can also help prevent illnesses. Think about all the places you go before getting into your car and touching the steering wheel? The gym, school, work, the grocery store, the doctor's office, etc. A lot of germs and outside residue can get into your car and sit there, so it's important to frequently disinfect and clean out unnecessary items. It also is a mental break, for some people. When driving to work, appointments, or errands, why be stressed about how dirty your car is, when you can just be focusing on the one thing you need to be doing. It's physically and mentally healthier to have clean surroundings.
Recently, customers have shifted from a self-reminding mindset to relying on subscriptions to order new products or remind them it's time for a service. This does make it easier for working professionals to remember the small (but equally important) tasks. For example, Amazon now has "Subscribe and Save" where you set which items you'll need, and how frequently you want to order them, and Amazon automatically will charge you and send them to you. Now that's easy!
Lucky for you, Spiffy is shifting in this direction! Spiffy has started a car care subscription program that comes to your office, called Spiffy Care. There are 3 levels of services: Rockhopper, Gentoo, and Emperor. These levels offer services based on your commute. If you have a shorter commute, Rockhopper would be a good option. There are 13 services per year starting at $49 per month. Gentoo is geared towards customers with a bit longer of a commute (8,000-10,000 miles per year) with 26 services during the year. This option is priced starting at $99 per month. And if you are a heavy commuter with more than 10,000 miles per year we recommend Emperor, with 52 cleaning per year starting at $129 per month. And in addition to this, Spiffy Care customers will receive 20% upgrades and $20 off oil changes! Just set and forget, and Spiffy will come to you. For more information, check out our website. We here at Spiffy Worldwide Headquarters hope you are as excited as we are!
Use the link below to get $20 off your first Spiffy service.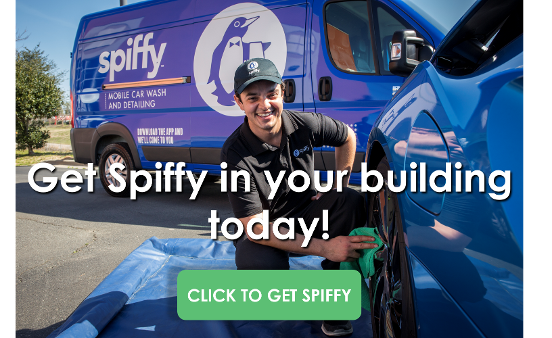 Posted in Spiffy Blog