Fleet managers in-the-know are aware that their vehicles aren't just cars; they're rolling advertisements for their business. Whether you run a moving company or drive a taxi, you want to leave your customers with a five-star impression every time. This means keeping cars spotless and comfortable any time of day.

If you want your fleet to look its best, you need Spiffy Fleet, the only on-demand fleet wash service of its kind. Seamlessly schedule and pay for washes, waxes, details, and even oil changes from your smartphone or computer and leave the dirty work to us.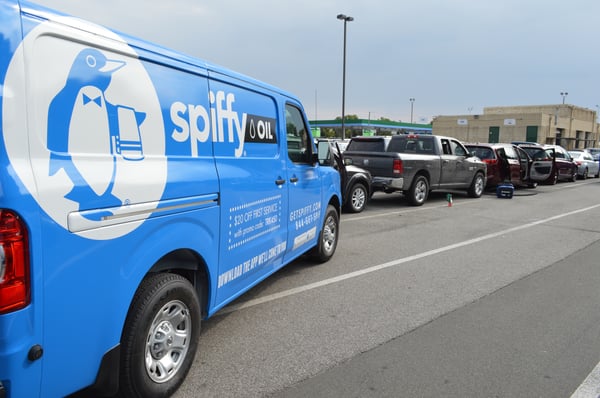 Save Time and Money with Spiffy's Fleet Wash Services
Zero downtime and us coming to you means that you don't have to lose money while you get your fleet services. Just book your service from the app, and we'll show up with everything we need to make your fleet flawless. Schedule during off hours to avoid lost revenue and rest easy knowing that hundreds of Spiffy techs have your back.
Never waste time shuttling your fleet or digging through billing for car care services again. The Spiffy Fleet App makes scheduling and billing easy. At zero-cost to you, your custom app seamlessly schedules Spiffy services and tracks them for invoicing, allowing you to get back to business. Follow the link to learn more or request a custom quote.
Posted in Business