Thanksgiving is around the corner, and we're feelin' thankful! Actions speak louder than words so this year, show your trusty car you're thankful by giving it some Spiffy TLC. Think about it! Your car is your ride or die (no pun intended). It gets you from place to place with no questions asked. It's where you go after a long day. It welcomes your friends, family, and pets with open doors (literally). It's always going to love you, no matter what.
Obviously, you can't bake your car a warm apple pie or sweet potato casserole. That would be ridiculous. But, gifting your car a
Spiffy car wash
and detail is the perfect way to show your car that you're thankful for it.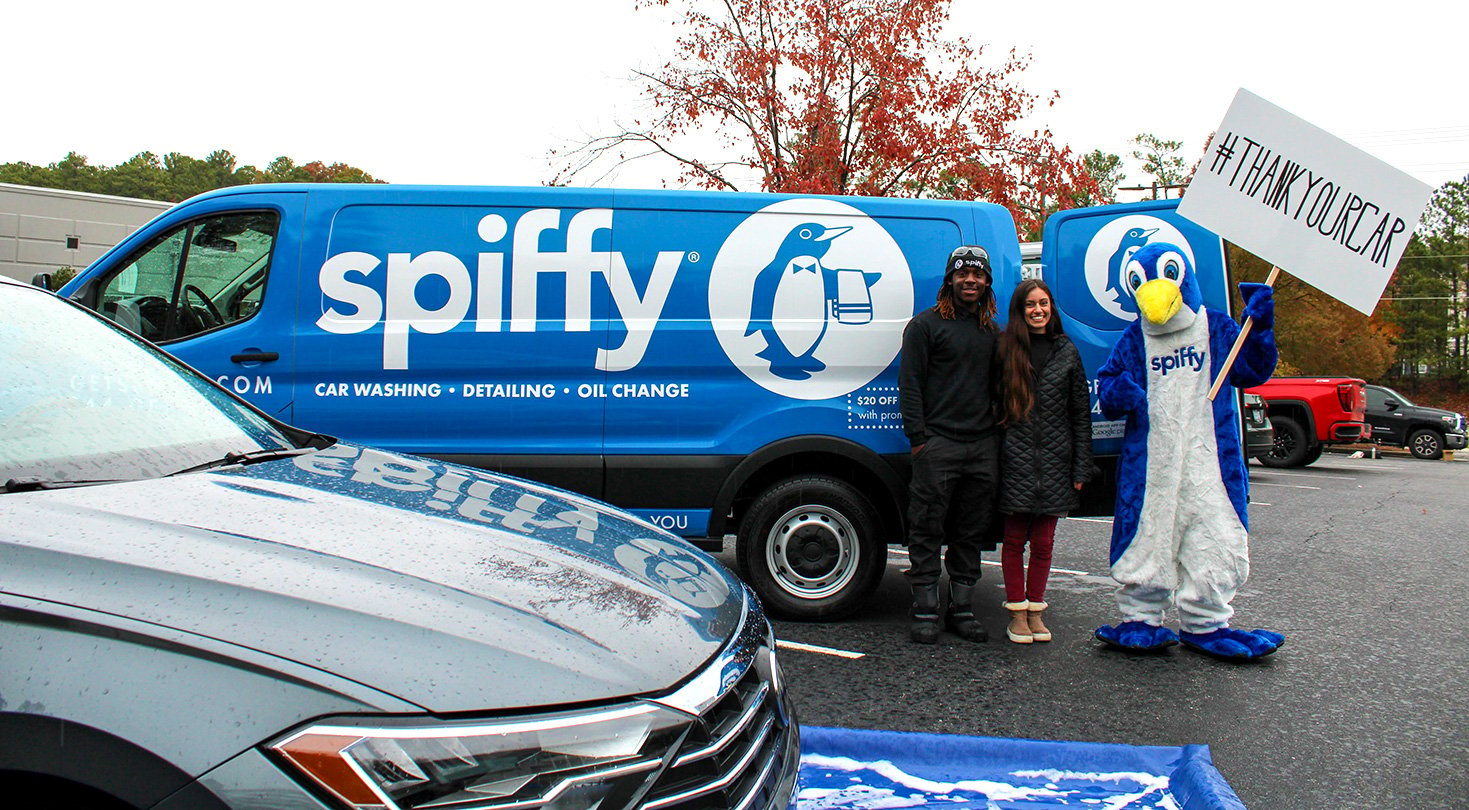 The gentle hand car wash and towel dry alone will make your car feel cozy and clean, but there's so much more that comes with Spiffy car care. Dusty car? Never heard of it. Smudgy windows? Couldn't be your car! Muddy tires? Helloooooo, wheel and tire shine. And don't forget about the amazing high-pressure air blowout! Our Spiffy techs also remove minor sap on your car's hood and roof so the only sappiness your car feels is emotional sappiness. Towards you. Because you're amazing.
We know your car deserves the world and more. Take your car's spa day to the next level with upgrade options ranging from
oil change
, rain repellent, headlight restoration, or odor removal!

The best part? You don't even have to lift a finger! You can round up all that extended family, bake all the pies, receive compliments on how spotless your home is, and assure everyone that this is how it looks all the time in peace. Our trusted, trained, and professional technicians take care of the rest.
This Thanksgiving, don't forget your car when you're saying thanks to your loved ones! From all of us here at Get Spiffy, we hope you stay warm, keep your bellies full, and have a great holiday.
Posted in Lifestyle