As an employer, it's
essential
to keep your team happy and productive. One way to do this is by offering employee rewards. Employee rewards are a great way to show appreciation for a job well done and can help motivate employees to work harder and have fulfillment, alleviating burnout. There are many different types of employee rewards, from cash bonuses to gift cards to paid time off, and the best rewards aren't just for show but offer useful value.
Employee rewards are a powerful tool that can help managers achieve multiple goals with
many benefits, including increased morale, improved performance, and increased retention. Employees are happier and more likely to stick around when they feel appreciated. Nearly
60% of employees
say that being recognized is the most important thing their employer can do to keep them satisfied at their job.
The right employee reward can boost morale, improve retention, and even reduce stress levels in the workplace. But with so many different options out there, how do you choose the right employee reward for your team?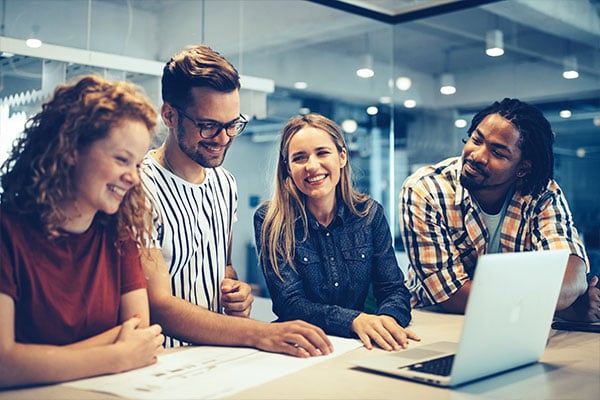 Skeleton Crew
As the post-covid business climate continues to evolve, many employers are grappling with a tricky decision to require employees to return to the office. While returning to the office can help facilitate business continuity and keep operations running smoothly, it can also be tremendously taxing on employees' mental health.
1 in 3 workers reported
that returning to the office has negatively impacted their mental health, primarily due to increased stress levels and a reduced sense of fulfillment, propelling employers to look for ways to incentivize a positive return to the workplace but boost morale and reduce turnover.
Highly fulfilled employees plan on staying at their organizations 3 years longer than unfulfilled employees.
–2023 GLOBAL CULTURE REPORT, O.C. TANNER INSTITUTE
- 399% more likely to actively look for another job
- 340% more likely to leave the organization within a year
- 47% less likely to put in a great deal of effort to help the organization succeed
- 71% less likely to promote the organization as a great place to work"
That said, there are steps that business owners can take to help mitigate these negative impacts and increase employee morale and performance. For example, employers can show workers that they prioritize their well-being by offering employee rewards and amenities such as flexible hours and company outings. According to our
recent survey
, healthy snacks, gyms, and food trucks are the top three amenities that would make great employee rewards. Additionally, social connection was noted by our research respondents as the most compelling reason to return to the workplace, emphasizing that a sense of social community and belonging boosts team morale and makes it easier to transition back into the office environment after an extended absence.
Finally, creating opportunities for professional growth and a sense of purpose within the workplace will help foster employee fulfillment, making it easier for workers to return to their routines after a period of uncertainty or upheaval. In short, employers who recognize the importance of fostering psychological well-being among their staff are more likely to retain key workers and improve business performance over time.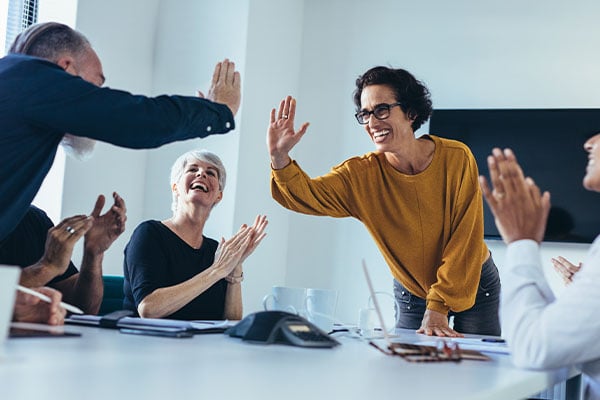 Appreciation Is A Wonderful Thing
In addition to being practical, car care is something nearly everyone needs regularly. This makes it an ideal choice for an employee reward because it can be used by nearly everyone on your team.
In today's busy world, employees often face many demands on their time outside of work, and it can be difficult to find the time to tend to all their personal needs while also meeting the high expectations at work. At Spiffy, we recognize these challenges, which is why we offer a unique employee reward in the form of wash events that provide our dedicated 5 star, convenient, complete car care for your employees. Want to make your reward more personal? Reward your team with a Spiffy gift card for mobile car care services that can be scheduled anytime! Time-saving rewards like this can be a huge relief for already stretched thin employees. In fact,
78% of Americans say they live paycheck to paycheck
. Any opportunity to save time and money is greatly appreciated by most workers.
At Spiffy, we believe that one of the best employee rewards is complete car care, and our unique offering is more than just practical; it's also good for the
mental health
of your team members. By offering complete car care through Spiffy, you can help your employees stay happy and productive both in and out of the office. So why not show your staff how much you value them by treating them to some much-needed TLC for their cars?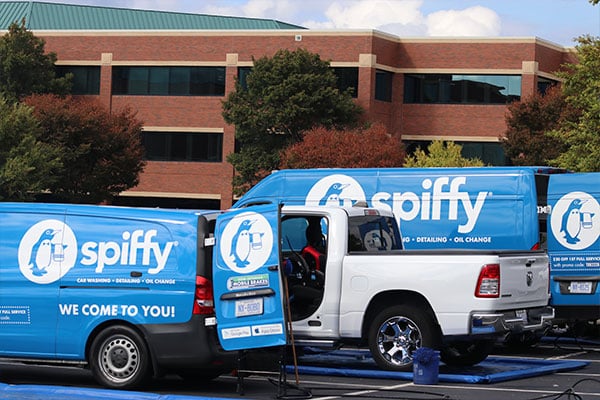 For The Love Of Spiffy
When it comes to choosing employee rewards, it's essential to consider both practicality and appreciation. After all, it is necessary to provide rewards that employees will value while also ensuring they are feasible for employers. Spiffy offers a unique employee reward that is practical, appreciated, and convenient: complete car care! Whether you are looking to boost the morale of your employees or bring some life back into your workplace, Spiffy is the ideal choice for rewarding your team.
Learn more about partnering with Spiffy to reward your employees for all they do today!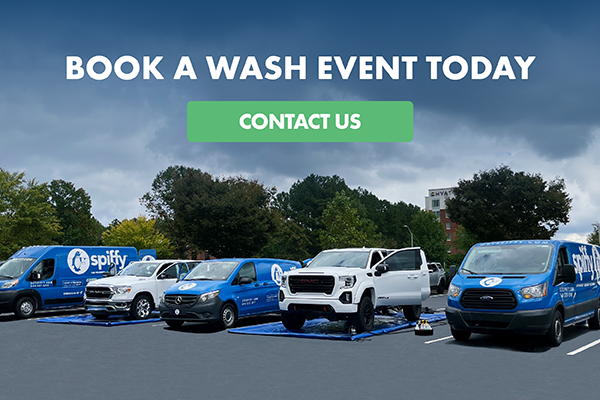 Posted in Business, Car Care, Lifestyle, Services, Facilities