Summer is here, and with it comes hot temperatures that can harm your car - from the engine and air conditioning to tire pressure and even windshield wipers.
Whether you're looking to hit the road or cross off some vehicle maintenance tasks to get through the heat of summer, it's essential to consider every aspect of car maintenance and ensure you're not leaving any boxes unchecked.
With these helpful summer car tips, you can focus on keeping your car running and avoid winding up on the side of the road.
How Old is Your Battery?
If you haven't been using your car consistently, your top priority should be to make sure the battery is in good condition. Typically, a car battery can last for at least three years, but it can vary by location and use of your vehicle.
You might lose battery fluid to rapid evaporation if you live in a southern state or anywhere that can see extremely high temperatures. Unless you have a brand new battery, it's considered a best practice to have this checked before traveling long distances - especially in the summer.
Some great tips for keeping your battery healthy include:
Parking in shady areas: This helps minimize the amount of direct sunlight on your car and engine, which can negatively impact your battery if left unchecked. (It also helps to keep your car cooler before you can crank the air conditioning, which is great.)
Clear your battery terminals: If you're going to have your car serviced, be sure to inquire about having the battery terminals cleaned. You can do it yourself with anti-corrosion spray. If your vehicle is newer, then you may have terminal protectors already installed!
Look for damages: Sometimes, your car's battery can get damaged when you least expect it. Before hitting the road, don't forget to check under the hood and ensure everything is in good shape.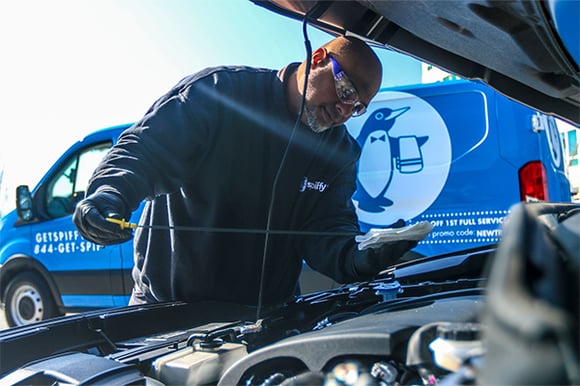 Check Your Fluids
It can be easy to forget about what is going on with your engine when you only use it to commute. And yet, your engine plays the most significant role in proper summer car care!
First and foremost, make sure that you've had an oil change recently. Manufacturers recommend routine oil services every 7,500 miles, or at least once a year. If you haven't replaced your oil in the past twelve months, then you should make that a priority as soon as you can.
Next, be sure to check your brake fluid as well. It's typically one that flies under the radar, but it's crucial for your safety and passengers.
There are several other essential fluids to check, which depend on how old your car is and where you are in its maintenance life cycle. These include:
Transmission fluid
Differential fluid
Power steering fluid
Windshield washer fluid
Double Check Your Cooling System
Beyond the oil in your car, summer is a crucial season to have a working cooling system. This season's number one cause of breakdowns is overheating, which can catch you off-guard and leave you stranded in the heat. While you get your oil change, be sure to ask to have your cooling system topped off with coolant to help your engine run consistently cooler.
Ideally, it would be best if you had your radiator flushed every 30,000 miles or at least once every five years. That sort of routine maintenance can also help keep your cooling system running smoothly in the months and years ahead.
One tip to keep in mind if your engine starts overheating is to turn off your air conditioning and blast the heat. This practice helps redirect the heat from under the hood while using less energy to keep the air conditioning running.
Inspect Those Tires
Once you've confirmed that your engine is ready for a lengthy journey, it's good practice to check your tires. They might seem overinflated with the hot summer temperatures, but that doesn't mean you should dramatically deflate the air in them. Tire pressure is finicky because it shifts with temperature changes. Just make sure your tire pressure is a consistent 35 PSI for all four tires before you drive.
If you haven't replaced your tires in over six years, then it's recommended for you to do so. The hot weather can expand your tire pressure, negatively impacting your vehicle's handling and even causing a blowout. If you're not sure about the quality of your tires, you can check the tread depth with the Quarter Test.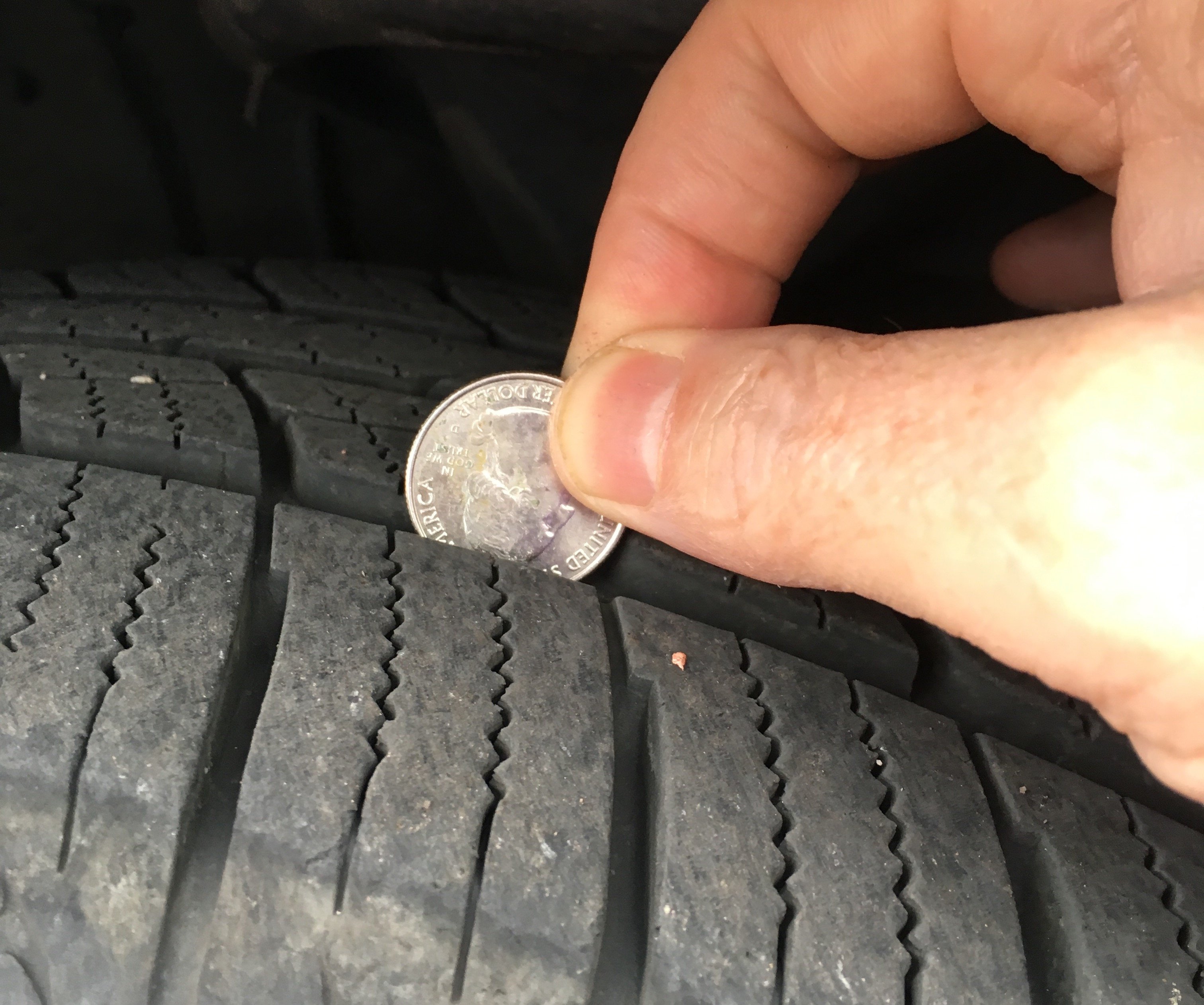 And don't forget to check any spare tires! It's just as crucial to keep your spare tire in good shape and properly inflated with air since you'll never know when you may need it.
Examine the Exterior
If you're like me and park your car outside all year round, you should have your exterior cleaned before hitting the road. While it might seem counterintuitive, it helps to clean off your windshield and windows for greater visibility.
Be sure to check your wiper blades for any wear and tear, especially if you're traveling long distances. It's recommended to replace wipers every six to twelve months to prevent streaking or smearing. While summer's best known for its heat, there's always a risk of storms. Having newer windshield wipers on your car can go a long way to preventing any life-threatening accidents for you and your passengers.
Speaking of visibility, make sure your car's headlights are clear and functioning correctly. You may prefer to avoid driving at night, but it's worth checking the clarity and quality of all your lights before you need them.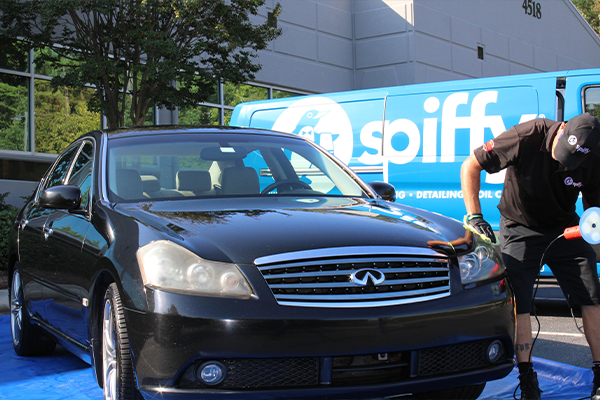 A quality hand wash and wax can also address any blemishes accumulated during the summer months, such as artillery fungus. You might come home with more dirt on your car than when you left, but you can't go wrong with a quality wash or detail before hitting the highway.
Clean the Interior
Since you'll spend a lot of time inside your vehicle, it's a good idea to start clean for the long road ahead. Whether it's a quick once-over with a vacuum or thorough wipe down of various surfaces and components, it's worth putting some extra love into the cabin before a trip that lasts several hours or more.
Lastly, if you notice an odd odor coming from your A/C system, you should consider replacing your cabin air filter for cleaner breathing. It's recommended that your car's air filter is replaced every 12,000 miles. Some cars have difficult-to-access filters, which may require the service to be completed by your local dealership.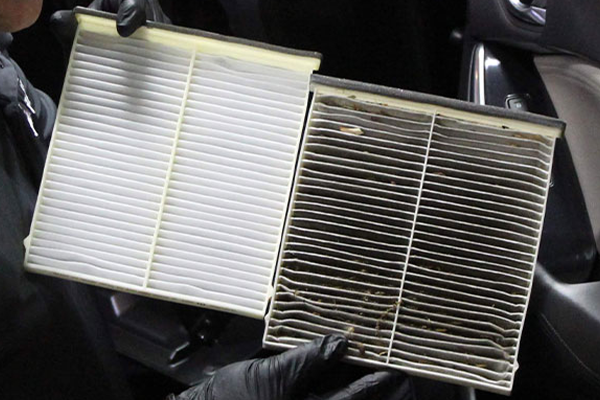 Trust Spiffy for Convenient Summer Car Care
Hopefully, these summer car care tips have helped you figure out the top priority items before a summer of fun adventures and road trips!
If you're looking to address your vehicle's maintenance needs before and after hitting the road this summer, don't hesitate to reach out to our technician team at Spiffy. From car wash and detail to oil change and tire replacements, we're eager to get your vehicle ready for your exciting trip so you can focus on making the most of it.
Haven't booked an appointment with Spiffy before? Take $20 off your first service to keep your vehicle running smoothly and looking good!