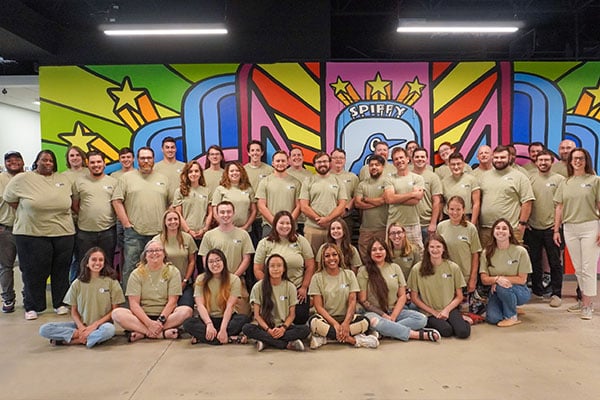 Spiffy Corporate HQ team, Durham, NC
It's official! Spiffy has been named one of Triangle Business Journal's Best Places to Work for a second time. We couldn't be more thrilled to receive this honor, and we know it's because of our amazing team!
During our journey, we're glad to have recruited some of the best talents the Raleigh, Durham area has to offer around automotive and
technology skill sets
. We're more than an automotive company that offers complete car care and mobile services. Spiffy prides itself on being a fun, engaging workplace that values its employees, teamwork, and a constructive high-growth environment that has led to a recipe for success; this award is a testament to that.
Are We Having Fun Yet?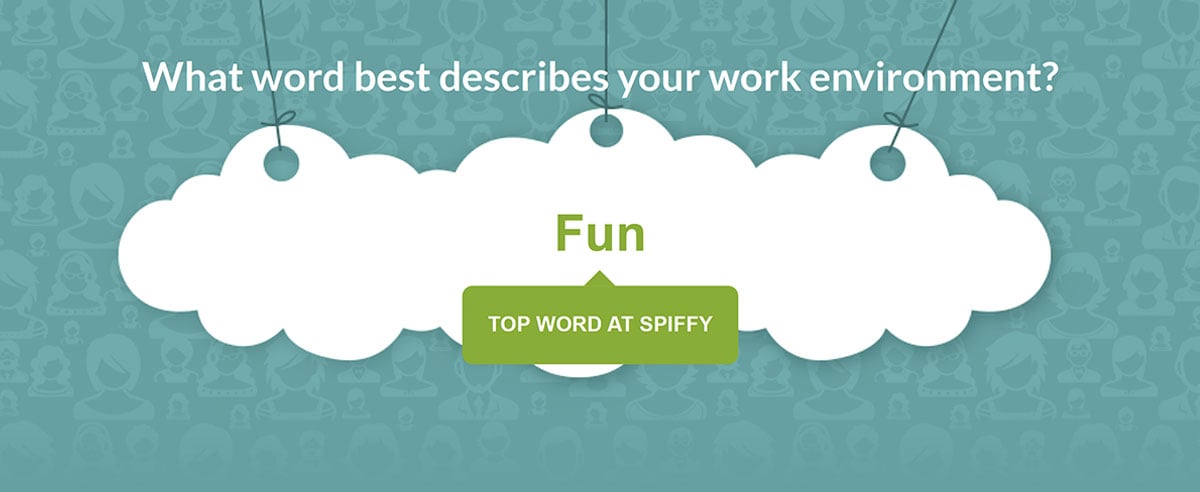 People say they can feel the positive atmosphere the moment they walk in the door! Our teams are passionate about their work, always finding ways to improve, make efficiency, and have a lot of fun along the way. This is why fun is ubiquitous whenever the Spiffy company culture is referenced. In fact, "fun" was the top word used by employees to describe Spiffy in the Best Places to Work survey.
One employee commented in the anonymous survey, "I love this company. Before I started here every job I had I absolutely dreaded going into on a daily basis. I wasn't recognized for my achievements or work ethic, not by my peers or my pay. I was looking for a career change and didn't have much experience outside of college and my past jobs. Spiffy took a chance on me and I am so thankful for it."
Startup To A Leading Force In Automotive Technology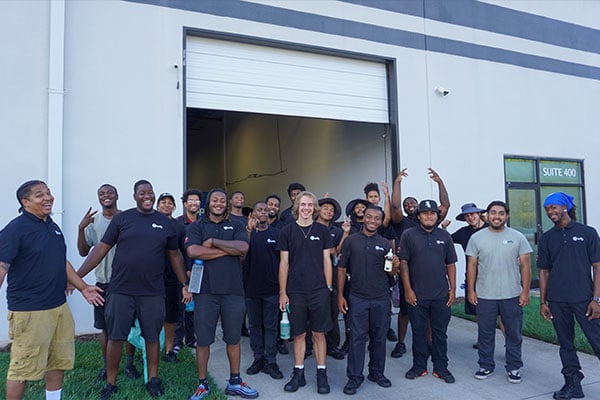 Spiffy Field Operations Team, Durham, NC
Along with the fun, we're constantly striving for transparency and collaboration, giving our employees a chance to grow and feel appreciated. We want our employees to feel like this is a company where they can come to work and truly be themselves, and their best efforts will be recognized and celebrated. We believe that when people feel like they are part of something special, they will do great things, especially with the proper support.
Another employee said, "I find the work environment at Spiffy to be flexible, high-energy, fun, and exciting. Spiffy offers competitive pay and consistently demonstrates their loyalty and commitment to their employees through things like celebrations of employee and company "wins" and anniversaries, company events for employees and families, and opportunities for advancement and mobility within the company."
Team Work In Automotive Innovation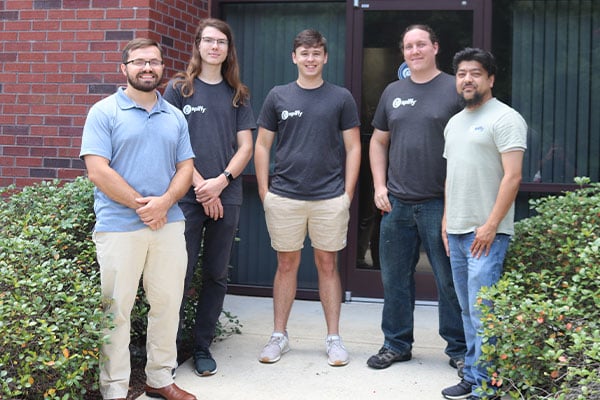 Spiffy Devices Team, Morrisville, NC
Spiffy is dedicated to creating the best possible workplace for our team members and believes that engagement starts with ensuring that they have access to learning and development opportunities. Whether it's providing funding for continuing education or offering on-the-job training, we want our team members to feel like they're always learning and growing. A win for one is a win for us all, and this commitment to professional and personal development makes Spiffy a unique and fantastic place to work. Our employees are our most important asset, and we're dedicated to investing in their future.
As another employee said, "Feels like a lot of transparency in the decisions made. Work is fast paced but the problems and challenges are fun to work on. When a problem needs "all hands on deck" it's possible to get help from in between departments. There's also clear support for learning new skills and ideas even if not directly related to the current work which allows for a lot of individual growth. This can be seen with how coworkers have advanced from entry level positions to larger roles in the company."
At Spiffy, we believe that our company culture creates one of the best workplaces in the Triangle regardless of age or career stage. Whether you're just starting or a more seasoned professional, our culture is built around providing support and opportunity for all employees. We offer plenty of training and development opportunities to help everyone reach their full potential, whether in the field as part of our complete car care services team or supplementing them through operations at our Durham, NC HQ. We provide a collaborative and inclusive environment where everyone can contribute their ideas and feel like they're part of something special.
Best That Raleigh-Durham Has To Offer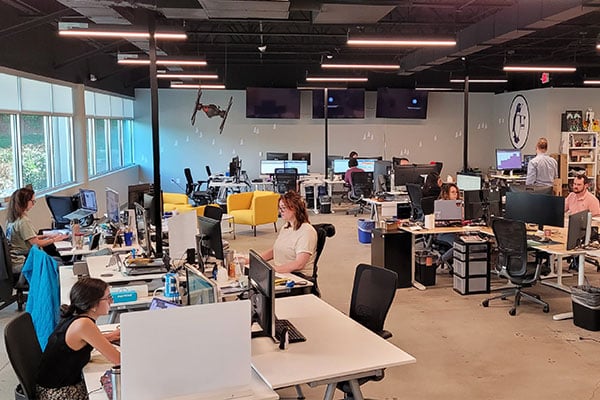 Spiffy HQ Team, Durham, NC
As we move forward into the future, we want to continue cultivating a company culture where everybody excels and considers us THE best place to work in the Triangle. We are committed to providing a positive and supportive environment for all our employees, ensuring everybody feels like they are part of our team and can succeed here. We are confident that by continuing to build a strong company culture, we will be able to attract and retain the best talent.
Team Work Makes The Dream Work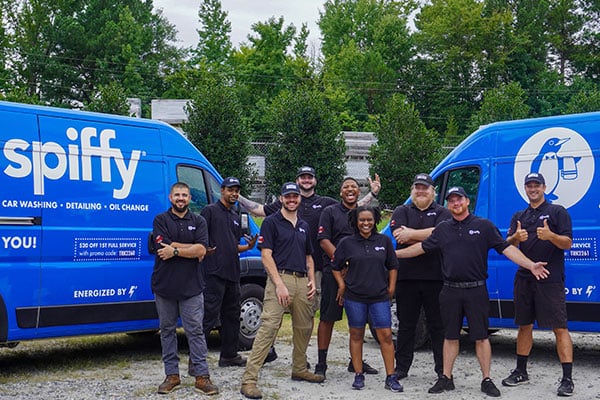 Spiffy Van Factory Team, Apex, NC
We are so fortunate to have such outstanding team members, and we cannot wait to see what the future holds. Thank you to all our employees for your hard work and dedication in making Spiffy the best it can be. We could not have done it without you!
Spiffy is always looking for talented and ambitious people to join our team as we continue the journey to redefine the complete car care experience (is this ok for branding?). We offer a unique opportunity to work with a constantly innovating, high-growth start-up company. Our culture is of collaboration, transparency, fun, and respect, and we believe everyone has something valuable to contribute. If you're looking for a chance to grow professionally and make a real impact, Spiffy could be the place for you.
Apply today!
Posted in News, Business, Lifestyle, Franchising