Franchising your own business can be a long road. You need to find the right franchisor, understand your market, and leap over dozens of logistical hurdles just to get started. How far you go beyond the grand opening is anyone's guess. No one can guarantee your success. You may be the only one capable of generating the momentum needed to make your business thrive.
Here at Spiffy, it's not so different. Of course, we provide ample support for the franchise owners who join us on a mission to disrupt the car care industry. But how they fare in their local markets, sometimes hundreds of miles away from our home in Durham, North Carolina, rests on their shoulders.
Curious to see how you stack up to one of our franchise owners? Let's break down some of their common traits of success and see where you land.
An entrepreneurial mindset

"Well, that's a no-brainer," you might be thinking to yourself. Of course, you need to think like an entrepreneur to run a successful franchise or any business for that matter. But while you can certainly run your own business without an entrepreneurial mindset, it would be foolish to assume success in its absence.
To be an entrepreneur, you aren't just taking on a hefty amount of financial risk; you're doing so with the patience and fortitude to see it through to success.
A top-tier franchise owner embodies this in their own way. Some are excellent communicators; others grow immensely from the mistakes they make. You may be quick to adapt or a cooperative superstar. They all share a willingness to invest significant resources - time, money, passion - into something that they adamantly believe in.
Recruiting the right people

When starting your own business, you have to hire good people and let them do their jobs. "Good" doesn't just mean someone you get along with or like to have around, but competent and often independent. This is especially true in car care, where a sole employee typically conducts each service.
Does this feel like another no-brainer? If so, then you may be surprised by how many businesses can fail due to this concept. An analysis of 111 small businesses and startups from CBInsights found that 14% failed due to not having the right team. Frequently that failure occurred because the companies struggled to make critical hires early on.
When you're a new business owner, you don't have much slack to make mistakes with recruiting. You need to stay focused on growing the business, not micromanaging employees that don't fit the culture you're trying to build. Successful franchise owners have this in mind from the start, which makes them capable of avoiding the employment pitfalls that can appear later on.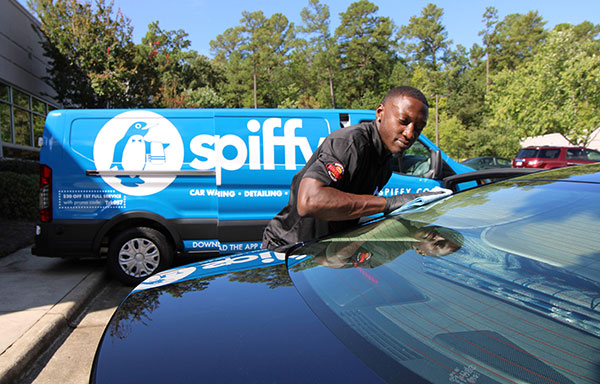 Dedication to quality service

We're big on five-star service at Spiffy. There are hundreds, if not thousands, of successful services for every time we've missed the mark with a customer. And those subpar moments are crucial because we would struggle to maintain a habit of continuous improvement without them.
We often joke about how important the "nooks and crannies" are in our business, but there's a reason for that. Typically, car care customers are never more aware of their car's condition than after it's been serviced. Sometimes there may be some dust left behind in the cupholder, or the tires don't shine just right, and that's enough to bring a five-star service down to a four.
As a Spiffy franchise owner, you need to be as committed to the quality of your business as you are to your employees. Without a dedication to five-star quality service, you can lose your customers with a poor first impression, which can quickly spread via word of mouth or the variety of review websites out there.
Getting involved in the community

You've got the right mindset, employees, and commitment to quality. Now what? You need to make your mark in your local area, which means you need to understand how people find your business.
There are countless ways to reach new customers in your market, including:
Attending community gatherings
Sponsoring charity events or local sports teams
Supporting or collaborating with local businesses
Partnering with the Chamber of Commerce
Beyond being active in person, you can set your business apart with excellent local advertising and promotion. By staying focused on building connections - either through advertising or word of mouth from a five-star customer experience - you can stay focused on doing the work that boosts your reputation.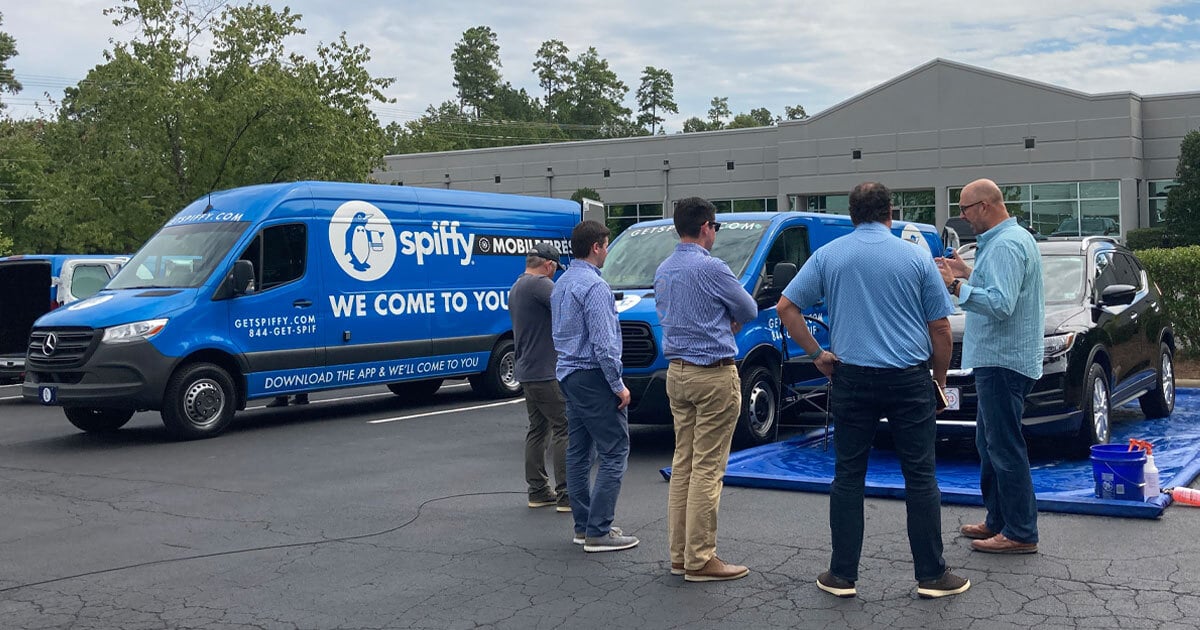 Connecting with fellow franchise owners

An often overlooked aspect of franchising is the networking you can do with your fellow franchise owners. Every franchisee is working things out in their market to make their business a success. While there may be unique factors to your market vs. another's, such as demographics, there will likely be a wide array of similarities to consider.
Our Spiffy franchise owners often have busy schedules, but we're eager to provide chances to gather, share experiences, and offer advice. As we continue to grow our franchising model with new owners, we're excited to continue facilitating spaces for every owner to learn and grow together.
Are you ready to learn more about franchising with Spiffy? Consider making the trip to our company headquarters for our next Franchise Discovery Day!
Posted in Franchising