Recently, we were excited to announce our new
tire replacement and installation services
for fleets across the country. As our number of fleet clients has grown, we've pursued additional avenues to expand our Fleet Management as a Service™ model and alleviate preventative maintenance pressure for managers.
The quality of your fleet's tires can sneak up to hurt your profitability if you're not too careful. We've discussed the
financial impact of downtime
in the past: your business can lose as much as
$760 per day
, per vehicle.
As you look to manage your fleet's maintenance in 2020 effectively, it's essential to make sure that old tires are not holding any vehicles back from maximizing your budget.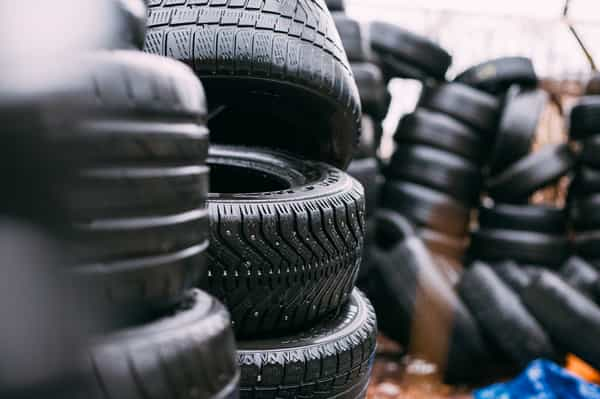 Stop me if you've heard this one:
You have a vehicle in your fleet with one or more tires in need of replacements. What do you do? The odds are that you have to rely on an outside vendor to tow it off-site, tying it up from use for at least a couple of days. If it can only take
45 minutes to an hour
to replace a set of four tires, then what is there to gain from losing out on hundreds, if not thousands, of dollars in business?
The traditional solution to tire replacements and preventative maintenance as a whole doesn't work well for fleet managers, especially as maintenance costs have continued to trend upward over the last few years. According to Mike Antich of
Automotive Fleet
, "in 2019, maintenance and repair costs have increased faster than the rate of inflation year over year." Most surprisingly, this increase is occurring despite improvement in vehicle build quality and longer-lasting components.
If traditional maintenance can't keep up with your fleet's needs, what is the solution to mitigate the combined impact of downtime and rising maintenance costs?
The answer is to choose a solution that actively works for you. In our case, we're happy to provide mobile tire services in addition to fixed-site preventative maintenance. We can conduct fixed-site services with clients large enough to accommodate the setting, tools, and tires needed to service vehicles on-site. And, with our fully-equipped tire installation vans, we're able to work with fleets of all sizes that need dedicated tire maintenance, regardless of location or vehicle type.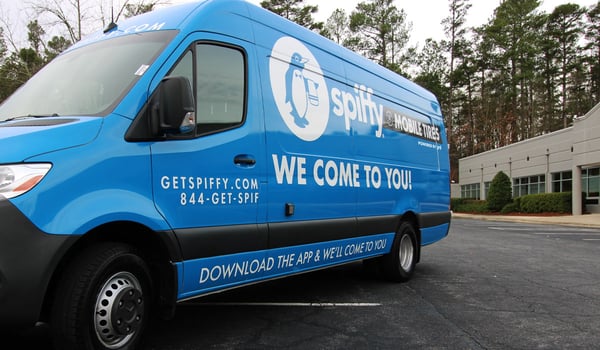 If you're looking to simplify your fleet's tire maintenance with a mobile or fixed site solution, then our
W2 technicians
at Spiffy are ready to serve you. We consulted with our fleet clients across the country to create a state of the art tire installation vehicle. As a part of our eco-friendly commitment, we've
partnered with PRTI
to demanufacture used tires into valuable resources, such as oil, steel, and carbon.
Are you eager to simplify maintenance for your fleet with an on-demand, one-vendor solution? With our
Fleet Management as a Service™
model, you can rest easy with an all-in-one maintenance package that's custom-fit to each vehicle. We'll be increasing the availability of our mobile tire services throughout the year as we continue to expand our fleet coverage across the country.
Contact us today to learn more!
Posted in Fleet