Fleet managers across the country are looking for new ways to unlock the full potential of their vehicles. Part of this includes defleeting them and preparing them for sale or auction. This process is intensive, and oftentimes fleet managers simply don't have the time to take care of it in-house. The reconditioning process is tedious and involved when it comes to the heavily used vehicles found in rental car and truck fleets. Spiffy specializes in taking even the most abused vehicles and bringing them back to like-new condition — getting them ready for the sales lot or auction block.
There is a delicate dance taking place at Spiffy Reconditioning Centers with our certified technicians taking cars fresh from fleet lots and bringing them back to their former glory. All vehicles are taken through the entire defleeting process, from washing and badge removal, to full mechanical restoration — everything is taken care of in one place creating a more efficient and cost-friendly reconditioning process for our clients. Gone are the days of having to use multiple vendors for each step in the process. With our complete one-vendor defleeting model we can provide fleet managers with a higher return on their investment due to this streamlined process.
The Importance of Reconditioning
Automotive reconditioning is the process of preparing a vehicle for resale. In order to maximize profit and customer satisfaction, repairing and detailing the vehicle should be a high priority.
Achieving the "like-new" look on a used vehicle requires a well-trained and highly knowledgeable automotive technician. At Spiffy, reconditioning is just one of the many services we offer and one that our ASE-certified mechanics and technicians are trained to perform flawlessly. Whether it's restoring the interior, repairing exterior imperfections, or enhancing the vehicle overall, our technicians will provide exceptional service.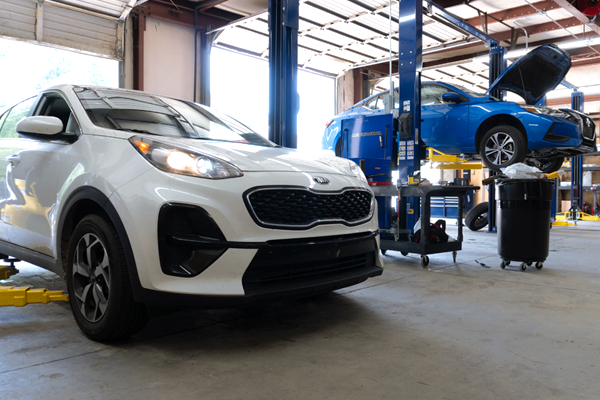 Spiffy Services VS. Traditional Services
Traditionally, reconditioning a vehicle involves contacting and scheduling appointments with multiple technicians. This can make it difficult to track spending and create a timeline for getting vehicles ready for resale.
Spiffy technicians are trained to perform a wide range of tasks so that companies can book one appointment to complete all their reconditioning needs quickly and efficiently. Some of these tasks include fueling, de-fueling, fleet sticker or barcode removal, ready-to-retail reconditioning, pre-delivery inspection, and listing to auction.
By consolidating these tasks into one service, it not only saves time, but also makes it easier to track spending and create a timeline for when the vehicle will be ready for auction.
In-Fleeting Services
In-fleeting is a crucial process that occurs when a vehicle needs to be prepared for use, whether it is brand new or used. This is an important step in the branding of the vehicle and ensuring it is up to company standards. Our in-fleeting services include pre-delivery inspection, fueling/charging, and reconditioning. If you have new vehicles entering your fleet, our reconditioning centers are here to help get them showroom ready before their rental debut!
De-Fleeting Services
De-fleeting is the stage where a vehicle is prepared for resale or reuse. This process includes removing all branding from the vehicle, as well as cleaning and detailing the vehicle. To ensure the vehicle is able to sell for a good price and can be reused, it is important that it is fully de-branded and inspected before it is sold or reused. Our Fleet clients have reported back to us that our Spiffy Reconditioning Centers have significantly sped up their time to auction, resulting in increased revenue at an increased rate.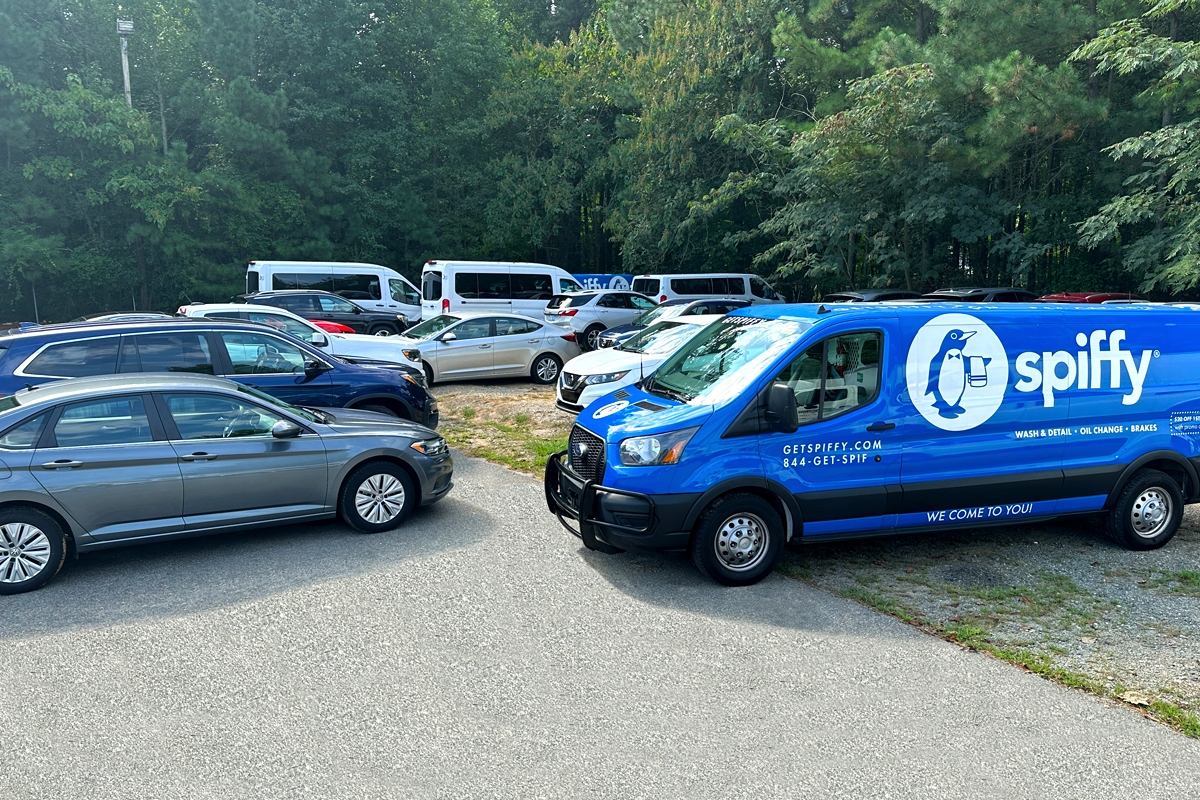 Complete Fleet Services and Reconditioning
Spiffy is dedicated to supporting your fleet's growth. From the moment a car arrives on your lot until it's sold, our Fleet Account Management team, Reconditioning Centers, and mobile technicians are equipped to meet all your needs. We offer tailored plans to ensure your vehicles are at their best, regardless of fleet size. With our expert technicians, Spiffy streamlines your reconditioning process and boosts your return on investment. Are you ready to partner with us?
If you are ready to simplify your reconditioning process, click the link below to request a quote and get started with Spiffy Fleet services today!
Posted in Education, Services, Facilities