The need for downtime is an inevitable part of being a fleet manager. Whether it's routine maintenance, light repair, or an accident, every vehicle will have time when a driver, client, or customer can't utilize it. But, as you likely know, that downtime comes with a cost: on average, you can be losing $448 to $760 per day from a single car.
So when are you supposed to have your vehicles maintained that doesn't leave them unusable for hours, if not days? If you're looking to maximize your fleet's utilization rates, the best solution is to take advantage of the third shift.
What makes third shift work crucial for your fleet?
A vast majority of fleets don't operate at night. Your fleet is likely among them. That's where the convenience of third shift work comes into play. By prioritizing that timeframe for fleet maintenance, you're able to handle any routine or spontaneous needs during a period where the vehicles are already down.
As supply shortages continue to impact the availability of newer vehicles, fleets of all sizes are forced to extend the lifecycle of existing models. Third shift maintenance helps to alleviate the burden of service milestones for cars or trucks with 50,000+ miles accrued. No two vehicles share the same maintenance timeline, and using built-in downtime to address issues before they flare up can save your fleet in long-term repair or replacement costs.
One obvious issue with third shift work can be hiring employees who can work in that timeframe. Fortunately, our team at Spiffy can provide a reliable fleet maintenance solution that comes directly to you, even during third shift hours.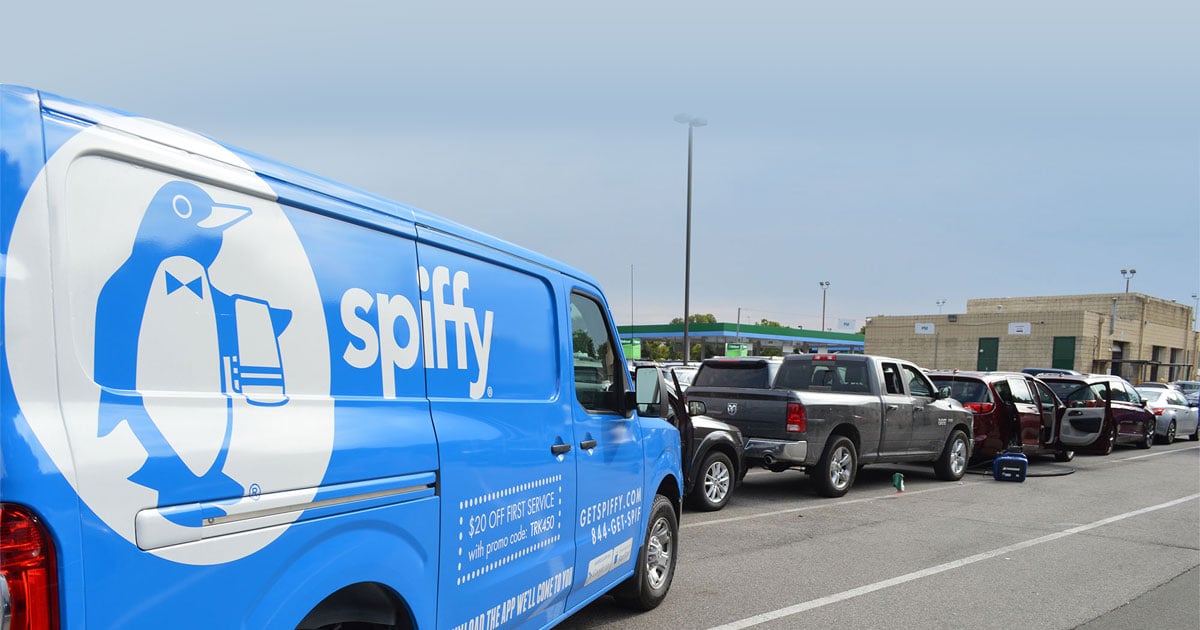 How Spiffy flips the fleet maintenance script
We aim to stand out among fleet maintenance vendors by providing a comprehensive lifecycle maintenance solution that's completely mobile. It's known as our Fleet Management as a Service (FMaaS) model, designed to simplify the process of maintaining your fleet over time.
The third shift schedule ensures virtually no traffic, making it safer and more efficient to come directly on-site to service your vehicles. It's also compatible with other vendors operating only during regular business hours. Plus, by moving your fleet's maintenance to the third shift, you can avoid any additional risk that comes from having too many vendors on-site at once.
Our technicians bring the supplies needed to complete every appointment - from oil changes and car washes to in-depth interior detailing and deodorization. In addition to being W2 employees, they're expertly trained with 100 hours of education and hands-on learning before going out into the field. Since we hire technicians specifically for the third shift, you can expect a familiar face with each nighttime service.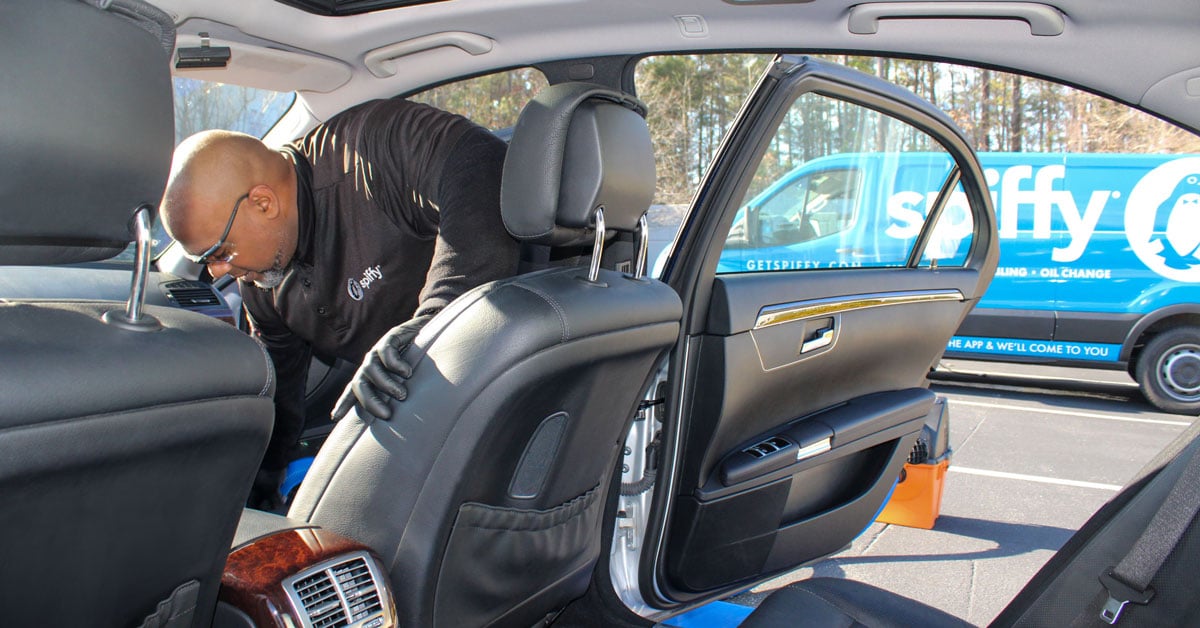 Expanding efficiency with a customized strategy
Each fleet has different challenges, both in terms of management and maintenance. For one client in Miami, completing maintenance during the day was nearly impossible due to their busy schedule combined with the extreme summer heat. The only options available were turning to more expensive off-site vendors and making their fleet available for maintenance during the third shift.
In the end, we delivered the services they needed at night, allowing the fleet manager to start the next day without service milestones to hit.
"When you're working with any fleet, it's crucial to demonstrate that you understand their needs and are capable of putting them first," says Laura Morales, Sales Account Executive at Spiffy. "We're able to offer a consistent level of quality, no matter what time we arrive to service fleets, but our third shift work has been best for all involved."
Our framework for prioritizing fleet maintenance above all else makes our FMaaS model successful for fleet managers throughout the United States. The commitment to maximizing your fleet's utilization is why we create a customized fleet maintenance strategy for every client.
A focus on efficient services brings cost-efficiency for every fleet company. We take pride in effectively adding time back into your fleet's schedule with mobile maintenance that comes during the third shift hours.
Are you looking for the right vendor to service your fleet? Contact our team and request a fleet wash demo today!
Posted in Fleet