The
Vehicle 2.0 Podcast
is taking a break this week, which offers a great opportunity to reflect on our first two months in the podcasting realm. Our first ten episodes have featured eight experienced and knowledgeable guests from across the automotive industry; from written publications, such as
Auto Remarketing
and
Auto Rental News
, to growing players in software development and alternative technologies, like
Smartcar
and
Carvana
.
We've learned a lot these last couple of months and wanted to use this short break to dive deeper of each episode with a unique look behind the scenes.
Road to Launch
After releasing our
short teaser
, which explained the Vehicle 2.0 framework, we began to work towards a full launch that would include three different listening experiences: a news-focused episode, an on-site interview, and a remote interview. There was a 54-hour period where we recorded an episode each day: starting with
Joe Overby
, followed by
Sahas Katta
, and with the last of the bunch eventually becoming our
first episode
in chronological order. While it might sound unconventional on paper, it proved to be a great way to be further informed about the latest news surrounding the future of vehicles.
Car Vending Machines
Of the eight companies who have been featured on our podcast, Carvana is likely the most recognizable name in the bunch. They have been rapidly expanding their brand across the country after going public in 2017 and their car vending machine concept has played a large role in that. After our busy podcast launch, it was a treat to have a remote interview with
John Hanger
, who has a unique perspective as someone who went from seeing the brand grow on its own before they acquired his old company, Car360. In fact, a lot of the work he did with Car360 is currently being translated to 3D models of used vehicles that Carvana has for sale!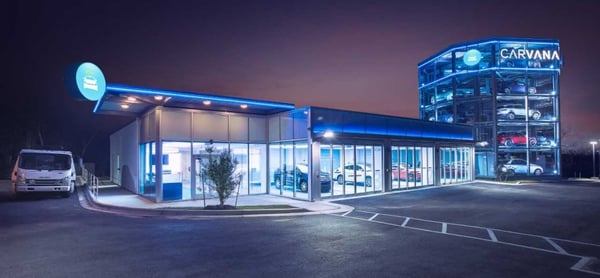 The Future of Convenient Mobility
As ride-hailing and car-sharing become more common in our daily lives, companies like
Ridecell
are working with automakers to smooth the transition into a much more connected landscape. Ridecell's VP Marketing & Alliances,
Mark Thomas
, helped our listeners to explore that unique intersection of connected cars and changing ownership models, which only becomes more complex as electrification and autonomous vehicles begin to factor into the equation. Mark has a unique perspective of the industry's future from one of the
growing companies
that seek to change it.
An Audio Engineer's Nightmare
While you can try to prepare for anything, there are some factors that you can't plan on. In our case,
our sixth episode
suffered from an unfortunate connection issue during the interview with Walter Sullivan. This resulted in abrupt 2-3 second long pauses that would routinely pop up during his responses. Fortunately, they didn't cut off much of what Walter was saying, including his current role at the ambitious autonomous startup
Designated Driver
, but the situation required extensive editing to end with a product that would match up with our previous episodes. See for yourself!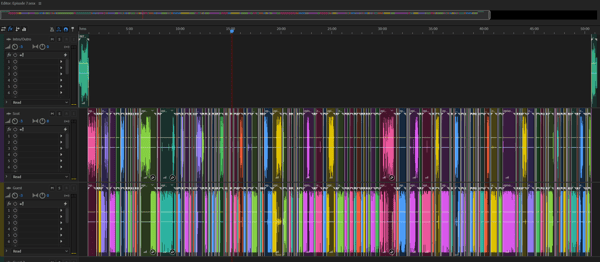 Synergy!
One factor that we definitely didn't plan on for our seventh and eighth episodes was the high level of synergy between them.
Episode 7
featured an interview with Chris Brown of
Bobit Business Media
, who is both an Executive Editor for a number of fleet-focused magazines and produces the International Car Rental Show (ICRS) in Las Vegas. While that episode released during ICRS,
Episode 8
kicked off with a recap of the conference from Spiffy President, Karl Murphy. It was fascinating to go from learning about the conference from Chris to hearing about the experience as an attendee just a week later.
Going Global
Our ninth episode
was the first to feature an international guest: Kersten Heineke, a Partner at
McKinsey & Company
who is based out of Frankfurt, Germany. There, he leads the
McKinsey Center for Future Mobility in Europe
, which focused on the impact of the four major innovations that make up our Vehicle 2.0 framework across all industries. He was a perfect guest to offer an informed view of the differences in car-sharing and ride-hailing between Europe and North America. Having this global context for the changes in how we use vehicles will prove invaluable as the podcast continues to grow.
Doctor Doug
Last week's episode
holds the exciting title of "First Off-site Interview" as we made the short trek from the Spiffy office to
TransLoc
for a conversation with their CEO, Doug Kaufman. We met a lot of fun and passionate employees before settling into a small meeting room, transformed into a recording studio. One of the most interesting aspects of Doug is his journey from getting a PhD in Psychology, through the entrepreneur world, to becoming CEO of TransLoc in 2014 and being
acquired by Ford in 2018
. While he isn't one to bring attention to a prefix, there's no denying that his mindset as a company leader is informed by his understanding and development of the people who work there.
We've been thrilled with the response to the Vehicle 2.0 Podcast so far and look forward to guiding you through the automotive industry's changes in the weeks and months to come.
As always, be sure to subscribe via your favorite podcast app if you don't want to miss a future episode of the podcast!
Posted in Vehicle 2.0