Our Technicians are the backbone of our company. Without them in the field performing over 3,000 services a day, Spiffy would not exist. Our founders, Scot Wingo and Karl Murphy, always visualized a business where people could excel and grow. That's why we value our technicians' development and prioritize extensive training programs and opportunities such as ASE certification and tuition reimbursement. Our commitment to training ensures that our technicians have the skills and knowledge necessary to excel in their roles and advance in their careers while promoting cross-training and mentorship opportunities to develop their skills and expertise in different areas.
For technicians already ASE certified, we provide a challenging and rewarding environment to utilize their skills and knowledge fully. Our technicians are more than just employees. They are dedicated professionals who strive to provide exceptional service through continuous training and go above and beyond to ensure customer satisfaction.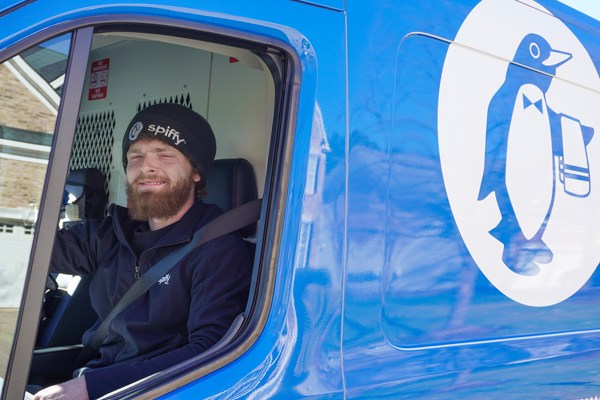 Detailing Artists
Our
wash and detail
technicians, also known as
detailing artists
, possess many skills beyond the surface level of washing and detailing vehicles. Our team of professional technicians must have a keen eye to spot even the slightest imperfections on a car's exterior or interior and perform treatments to leave that vehicle feeling new again.
The commitment to providing excellent training and support to our wash and detail technicians is critical in delivering high-quality customer service. To achieve this, we implemented a comprehensive training program that covers all aspects of
paint correction
and ceramic coating, including
specialized tools
and equipment, proper application techniques, and safety procedures. Investment in the continued education of technician training on the technical aspects of cleaning and restoring vehicles to a
like new condition
ensures they grow professionally and provide the 5-star level of service to customers that sets us apart as a leader in the industry.
"Everyday is a new experience."
- Anthony, Spiffy Technician
Oil Change
As the automotive industry continues to evolve and place a greater emphasis on sustainability, we must stay ahead of the curve by investing in the specialized skillsets of our technicians. By training on how to implement our eco-friendly
oil change
methods, we not only provide our customers with a service that meets our initiative of empowering future generations with a cleaner, greener Earth, but also position ourselves as a leader in the industry through skilled technicians.
Specialized training allows us to differentiate from competitors by offering technicians an opportunity to become experts in their field through continuous support, including servicing large-scale fleets and proper handling and disposal of hazardous materials to minimize environmental impact. Our training not only focuses on the technical aspects of servicing vehicles but also on customer service and
communication skills
, enabling technicians to provide a seamless premium experience while promoting eco-friendliness and sustainability.
"I like being a tech because it teaches self discipline and time management that I can apply into my life. Not just work."
- Caleb, Spiffy Technician
Tires
As the automotive industry continues to make significant strides to reduce environmental impact and move away from traditional internal combustion engine vehicles, it's no surprise that electric vehicle (EV) ownership is rising. To keep up with this demand, Spiffy has provided its
mobile tire
technicians with the necessary training that focuses on efficiency and safety and aligns with our Spiffy Green™ industry standard.
Our mobile tire technicians undergo a rigorous and specialized training program that covers all
tire repair and maintenance
aspects of EVs and traditional tires. We marry the motion of classroom instruction and hands-on practice with experienced technicians around proper tire installation, dismounting techniques, safety procedures, and customer service skills such as familiarity with different tires that best suit customer needs.
We arm technicians with the latest equipment and technology including computerized wheel balancers and tire pressure monitoring systems to ensure success in any location from an airport car rental fleet to an individual's driveway. Furthermore, technicians are also trained on the latest safety regulations, which are always ongoing. Our training scales with automotive industry standards to keep techs sharp and provide the best service to customers.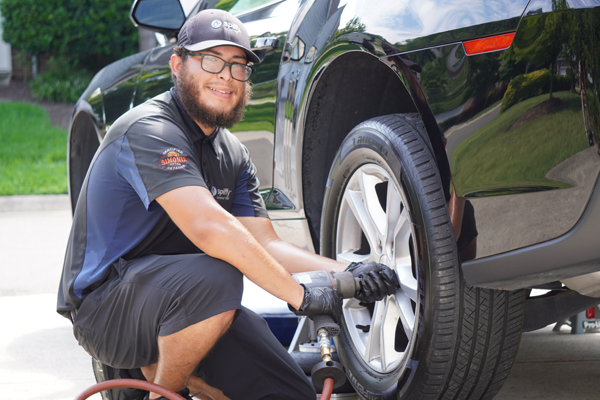 Brakes and Automotive Repair
Providing
mobile brake services
requires an extra level of customer education for our technicians. Our technicians undergo thorough brake training to the Spiffy standard to accurately diagnose
brake issues
on various vehicles in any environment.
Our expert brake technicians use the most up-to-date technology and attend comprehensive field and classroom training to guarantee their knowledge of brake repair techniques. We keep our technicians at the top of their game with additional learning opportunities for them to continuously hone and develop their skills related to brake pads, rotors, calipers, or brake lines. This combination of advanced technology and ongoing training sets us apart from other industry competitors allowing us to provide a high level of service with the best possible results that give customers peace of mind when entrusting us with their vehicles.
"I like being a technician for Spiffy because not only do we help out our customers with servicing their vehicles, but we do it with the environment in mind using our mats."
- Juan, Spiffy Technician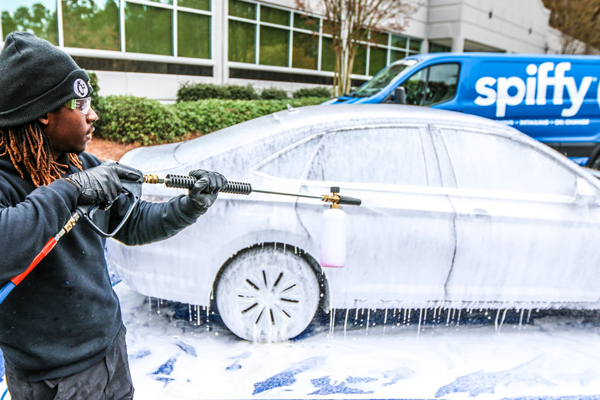 ASE Certified Automotive Technicians
ASE certified technicians are highly skilled and knowledgeable professionals who have proven their abilities through rigorous testing and certification. We are proud to have many ASE certified mechanics on our teams, and are always
looking for more
. They bring a wealth of experience and expertise to our organization and can utilize their skills and knowledge in a challenging and rewarding
work environment
. This means providing them with complex and diverse tasks and recognizing and rewarding their efforts and achievements.
By giving our ASE certified technicians challenging and rewarding work, we aim to retain their talent and continue to provide exceptional service to our customers. Additionally, it keeps them motivated, engaged, and continuously learning, which will help them to stay on top of the industry trends and best practices.
Growth Opportunities for Automotive Service Technicians
We are grateful every day for the Technician experience and skill sets that make an invaluable contribution to our company, and are committed to providing them with the resources and opportunities to develop their careers and provide the best service to our customers. We are always looking for qualified individuals to join our innovative team! If you're interested in any of the career paths above,
apply today
!
Posted in Technician