Mother's Day is just around the corner, and what better way to celebrate than by highlighting some of the amazing moms from the Spiffy team who know a thing or two about car care! We often turn to our mothers for life lessons and words of wisdom, and they can offer valuable insights into the world of cars. As busy moms juggling work, kids, and household responsibilities, they have mastered the art of maintaining their vehicle with some surprising life hacks. Whether you're a new driver or a seasoned pro, these tips will help keep you safe, save you money, and make your car last longer.
Grayson Leverenz - Chief Marketing Officer
"Keep dog poop bags in the center console so kids can be in charge of their trash."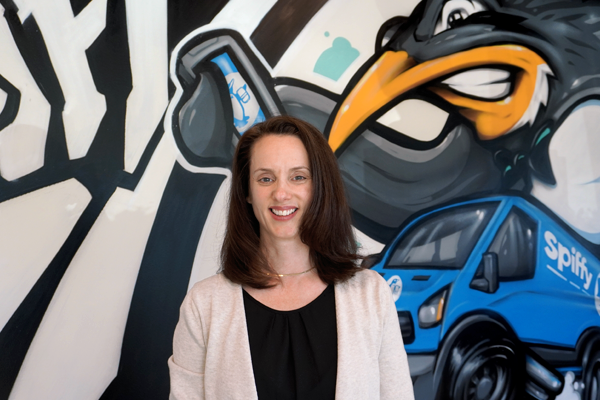 By providing easy access to pet waste bags, parents can empower their kids to take responsibility for their own trash and help keep the
car clean
. This not only helps teach kids about
responsibility
but also ensures a cleaner and more pleasant
car environment
for everyone.
Sonya Stockton - Customer Care Team Lead
"Keep baby wipes in glove compartment for years. They always come in handy in a a pinch"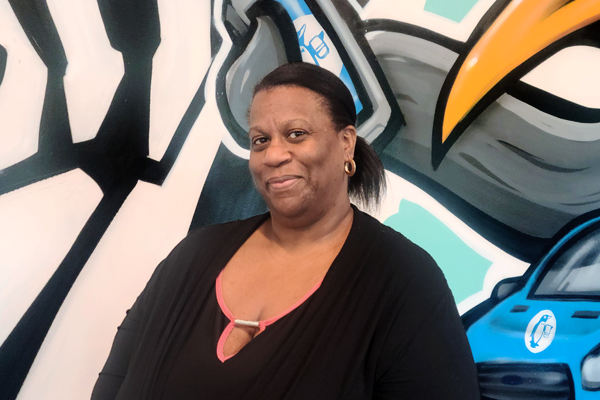 Having a versatile and multi-purpose item, like baby wipes, easily accessible in the car can be extremely useful in
unexpected situations
. By keeping a stash of baby wipes in the glove compartment, drivers can quickly and easily clean up spills, stains, or messes, making their driving experience more comfortable and stress-free. This also serves as a reminder that having a few simple and
versatile items
in the car can be helpful in a variety of situations.
Erin Boljen- Revenue Manager
"Let your dog in the backseat to clean up all the old cheerios and snack crumbs your kid left back there!"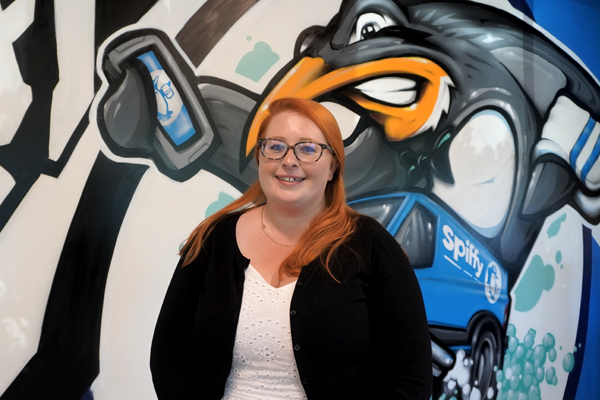 Involving your
fur babies
in the cleaning process can be a fun and interactive way to keep your car clean. This can be a great way to bond with your dog and make cleaning more enjoyable. Additionally, it's important to
regularly clean the car
to ensure a safe and hygienic environment for both your family and your furry friends.
Jessica Howard - VP, Finance and Corporate Controller
"I 110% recommend the Spiffy child seat upgrade when getting washes/details to have them clean and shampoo your car seats periodically, ideally at least once a month. It's extremely affordable and prevents your car seats from looking and smelling like, well, like car seats typically look and smell."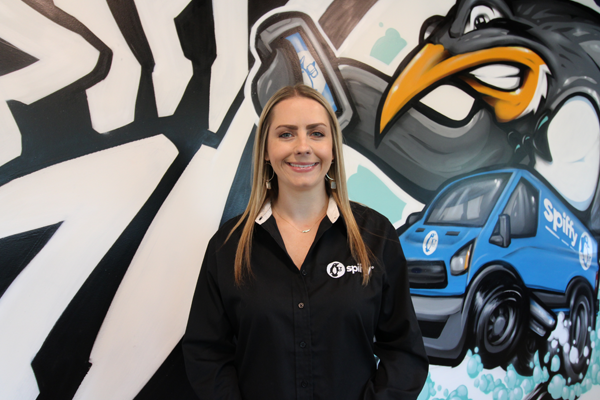 Over time,
car seats
can accumulate dirt, stains, and odors that can be difficult to remove with regular cleaning methods. By utilizing the Spiffy child seat upgrade, you can help ensure that your car seats look and
smell clean
and fresh. This not only improves the aesthetics of your car but also contributes to a more comfortable and enjoyable driving experience.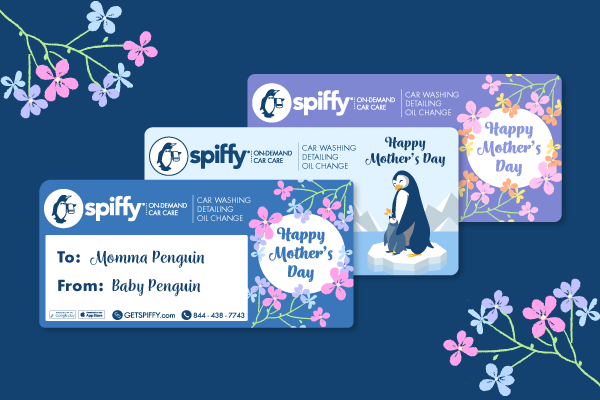 Beyond Compare
Being a mom in the automotive industry is no easy feat, and these amazing women prove that it can be done with grace and expertise.This Mother's Day, honor the special women in your life with the thoughtful and practical gift of a #SpiffyClean car. Book today and save $30 with the code below! Or, consider getting her a Spiffy gift card and she can book when she's ready. From all of us at Spiffy, Happy Mother's Day!
Posted in Car Care