Well, here we are: the end of the year is upon us once again. If you're like our team at Spiffy, then you may be thinking, "How is 2021 already over?" We've had plenty to celebrate these last 12 months, but at the same time, it feels like we managed to pack an extra few months into an exciting year.
With so much to reflect on, let's look back at what made 2021 successful here at Spiffy!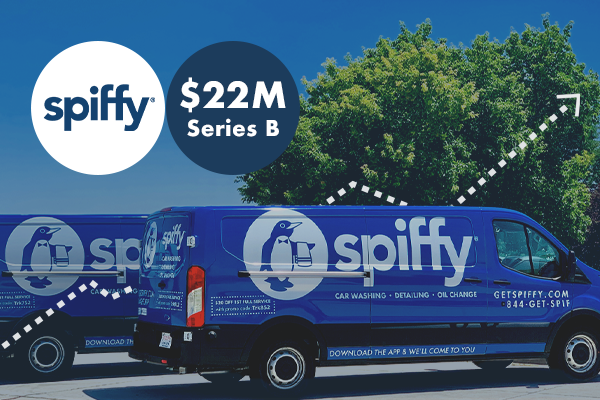 Big Announcements



Announcing Our First Five Franchise Partners
March brought together our first five franchise partners for our first big announcement of the year - a mere eight months after announcing our franchise model back in July 2020! That initial batch of owners has been a pleasure to work alongside as they opened in their home markets.
Their success has only amplified the unique opportunity of franchising with Spiffy, and we're eager to see how they grow in 2022.
Expanding into Tennessee with Our Acquisition of Pit Crew
Next, we fast forward to September, when we announced our acquisition of Pit Crew in Tennessee. That addition has brought Pit Crew's dedicated team on board while making Spiffy available in Knoxville, Nashville, and Memphis. Unsurprisingly, the Pit Crew founders - Harrison Collins, Adam Major, and Josh Tillery - have been exceptional additions to our leadership team.
One interesting aspect of the move is Pit Crew's brake and battery services, which we're excited to start offering nationwide in 2022. (Stay tuned to our blog and social media channels for more updates on that!)
Announcing Our $22 Million Series B Funding Round
The year's most prominent news came in late October when we announced our Series B round of funding. We were fortunate to have the support of five existing investors, in addition to four new investors. Our latest funding round is designed to continue our expansion across the US while adding new services - such as tires, plus the brake and battery services mentioned above - to our existing markets.
Our Series B is instrumental in making that vision a reality as we look ahead to how we want Spiffy to grow, particularly in light vehicle repair.
RepairPal Joins the Spiffy Complete Car Care Network
Last but certainly not least is the announcement that RepairPal and its Certified mechanics are joining our Complete Car Care Network. We announced Complete Car Care in October 2020, with Carvana, Gabi, and Uproar.car, and have since expanded to include Safelite AutoGlass, HONK, and SiriusXM.
As we look to expand into light repair services nationwide, RepairPal is helping our customers find reliable, independent mechanics for more extensive repairs when they need it most.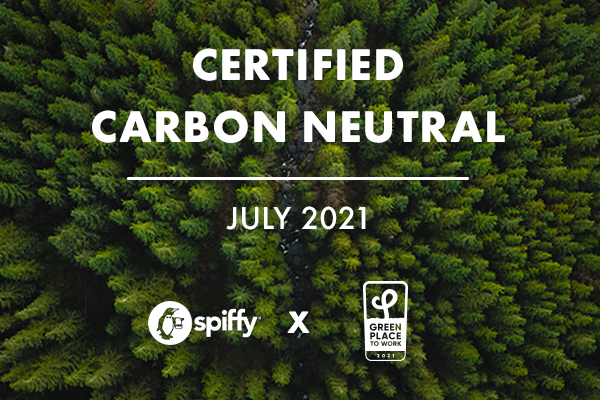 Company Milestones

Spiffy Becomes Certified Carbon Neutral
If you've followed Spiffy throughout the years, then you've likely heard about our Spiffy Green values. In 2021, we are ecstatic to achieve carbon-neutral certification via a partnership with Green Places, a local Raleigh, NC startup. Together, we calculated our total carbon footprint and planned out carbon-capturing projects to offset what we put into the atmosphere.
Like anything Spiffy-related, this venture is only the beginning. With this certification in the rearview mirror, we're eagerly looking forward to a future where Spiffy is a genuine carbon positive company.
Spiffy's First (Official) Webinar!
This one might not seem like much, but we hosted our first webinar this year! "Winning Strategies to Drive Fleet ROI in 2022" was led by our CEO, Scot Wingo, with special guest Daniel Arbour, Global Head at Shell TapUpⓇ. It was an exciting foray into hosting virtual events that led to riveting conversations.
We look forward to following up this first session with more in 2022!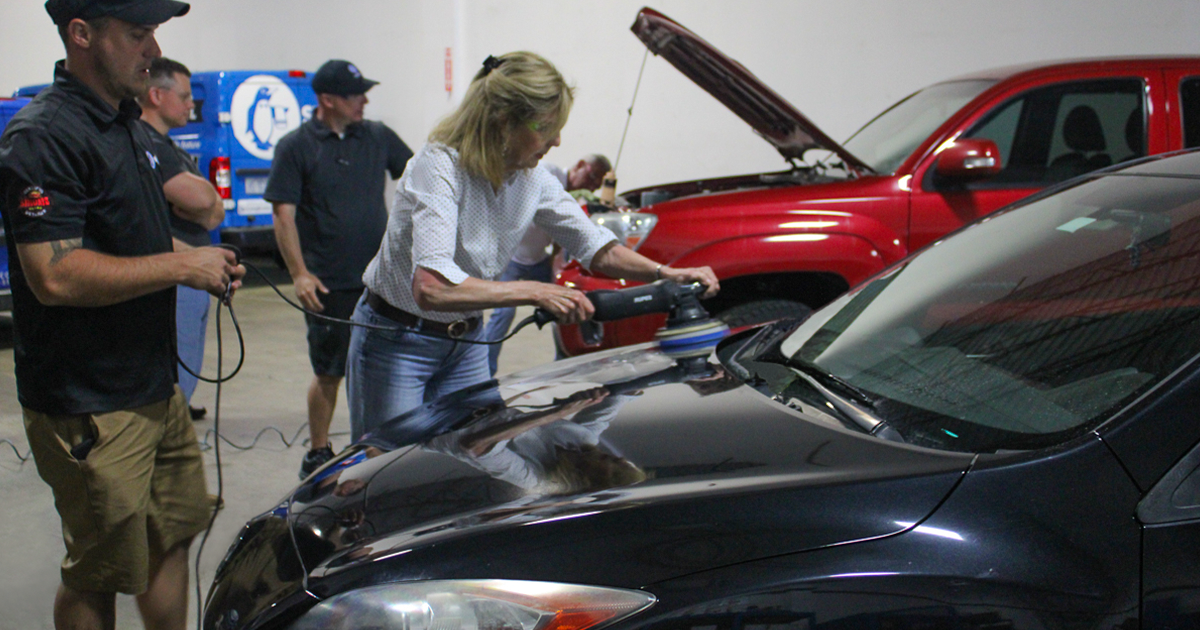 Highlighting Our Franchise Owners



This year, we were thrilled to launch 10 franchise markets, with plenty more to come in the near future. One thing we love to do is have in-depth conversations with each franchise owner, starting with their backstories and leading through the preparations to launch their Spiffy franchise.
Below, you can dive into a few of our Franchise Spotlight articles and learn more about the inspiring entrepreneurs who have joined our ranks this year: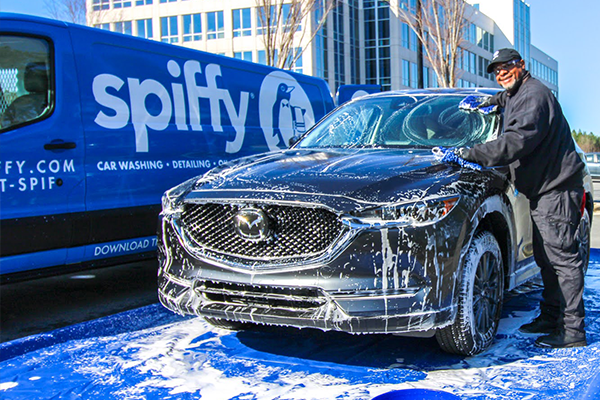 2021's Greatest Hits

In case you missed them, here are some of our most popular blogs from this past year:
Once again, from the bottom of our hearts, thank you for supporting Spiffy throughout 2021. It's been a wild ride for all of us, from here in Durham, NC, to 30+ cities across the country. We can't wait to share all that 2022 will bring in the weeks and months to come!
Posted in News