As a fleet manager, you understand more than anyone that your vehicles represent your brand. They are what customers see every time they use your service, so keeping them in tip-top shape is high on your priority list. It's proven that brand awareness is one of the most effective ways to market your product, so by putting your best foot forward with spotless branded vehicles, you are guaranteed to make a few heads turn.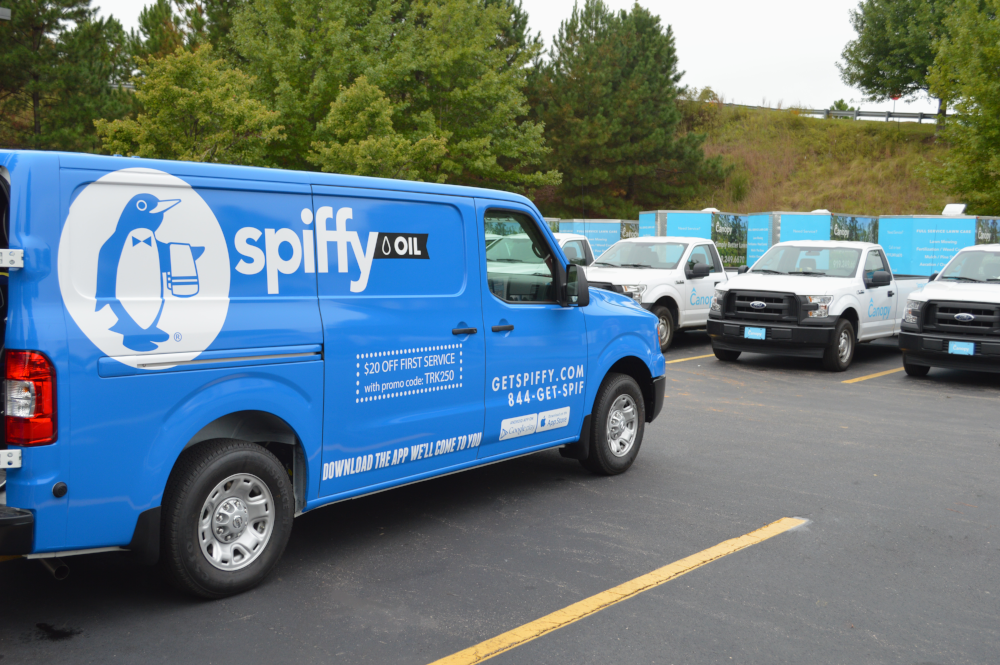 Managing a large fleet of vehicles can be overwhelming, especially if you're dealing with multiple vendors and hundreds of vehicles. Instead of valeting vehicles and managing numerous vendors, you can simplify with Spiffy.
Spiffy is the all-in-one for fleet managers looking to save time and money. With our variety of services, easy scheduling and billing, and professional services, we can help your brand stand out.
No matter how big or small, make your fleet shine with Spiffy's mobile services! Follow the link below for more information, a custom quote, or speak with a Spiffy representative.
Posted in Business