Efficient fleet management is critical to operational success but is a multi-faceted and often complex task. Maintenance alone can be challenging, from repair and replacement costs to labor hours required for vehicle upkeep.
While routine maintenance is crucial to prevent issues, wear and tear still occurs due to the high mileage that fleet vehicles accumulate - especially with different driving styles. Regular inspections, preventative maintenance, detailing, and odor elimination are essential to ensure maximum uptime and minimal risk of unexpected breakdowns.
How does your fleet manage it all? This article will explore:
What traditional options provide for fleet managers seeking vehicle maintenance
How the Fleet Management as a Service one-vendor maintenance solution works
The people and technology powering Spiffy's fleet maintenance services
The Traditional Solution to Fleet Maintenance
Fleet managers and vehicle owners both know the maintenance cycle. The vehicle gets driven long enough, and either the classic "check engine" light turns on or the infotainment system informs of an overdue maintenance milestone.
What is the most common solution? Take it to a local quick lube shop, wait for it to be serviced, and bring it back.
Most vehicle owners dread maintenance because of the cost and time commitment involved. And why should fleet managers be any different?
Every fleet vehicle brought to a quick lube shop or mechanic demands a minimum time cost of 1 employee getting it there, waiting, and coming back - the same as a standard car owner.
The "more optimal" solution is having 2 employees drive separate vehicles, dropping off the one that needs maintenance and returning after the service - but that effectively doubles the labor hours and vehicle downtime of 1 employee sitting in a waiting room.
The traditional maintenance status quo is counter-intuitive in an industry of tight margins and continued supply chain impacts. There has to be a solution that bundles all your maintenance needs into one package and, most importantly, saves time by bringing the service straight to you.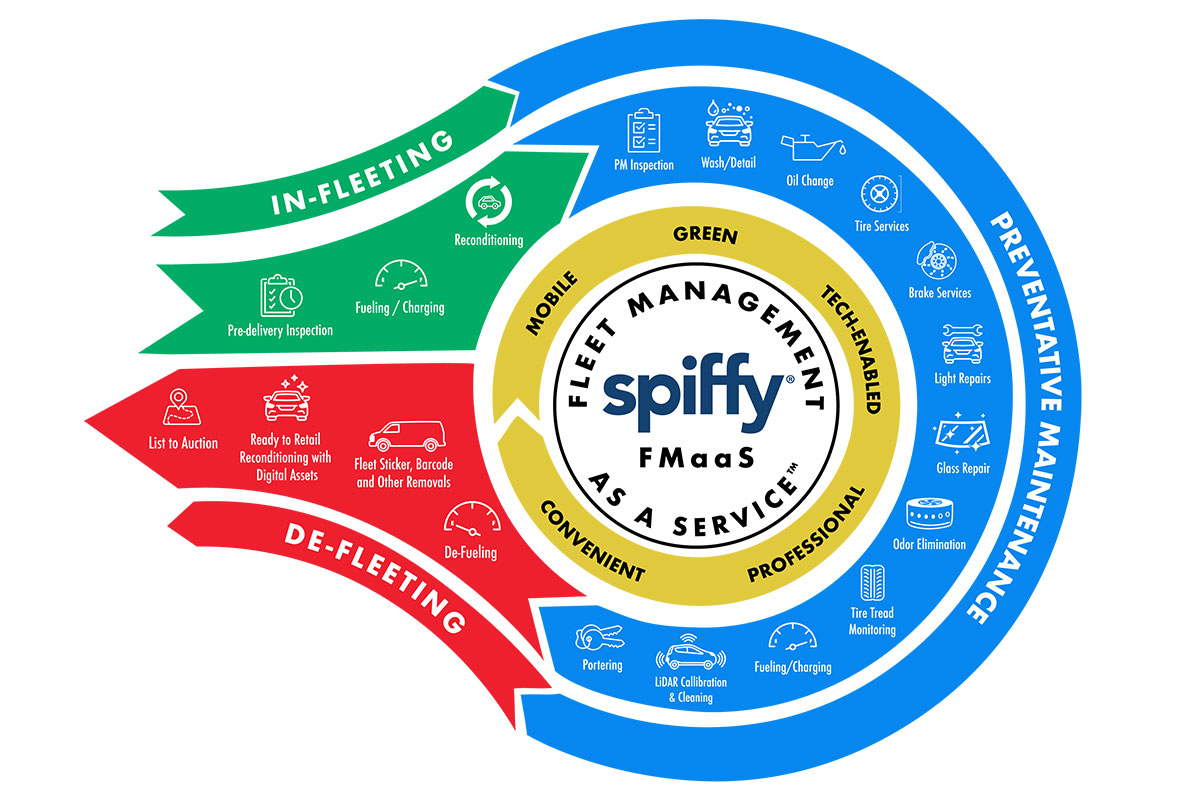 What is Fleet Management as a Service?
Fleet Management as a Service
(FMaaS) pulls from the software as a service (SaaS) concept to present a comprehensive maintenance solution across your entire fleet. Our goal is to cover all things maintenance for every vehicle, from beginning to end, meaning:
In-fleeting assistance such as fueling, charging, or reconditioning
Ongoing preventative care, including inspections, oil changes, tire services, wash/detail services
De-fleeting services like de-fueling and final reconditioning
All of these services are scheduled on-demand and conducted on-site, eliminating the need to shuttle employees and vehicles to quick lube shops for maintenance. They can even be completed
after hours
!
Now, employee time is freed up to support your business objective rather than fleet maintenance.
Beyond the ongoing maintenance for fleet vehicles, FMaaS integrates with any fleet management software and is supported by our in-house
Fleet Account Management
(FAM) team. Together, they reinforce our comprehensive one-vendor solution by focusing on tracking, safety, compliance, and maintenance to enhance fleet efficiency.
We've discussed what Fleet Management as a Service can
mean for your fleet
. But let's explore how fleet managers can leverage FMaaS to streamline operations, extend
vehicle lifespans
, and reduce the potential for more expensive repairs in the future.
All-In-One Fleet Maintenance
The best fleet management software reduces operational bandwidth overload by identifying and addressing potential issues swiftly before they escalate into significant problems.
But where this software falls short is that it's usually software alone. It can't provide the benefit of a dedicated customer service team capable of scheduling technicians for maintenance services and utilizing existing systems to provide real-time insights that can be actively integrated back into daily operations.
At the core of the FMaaS solution lies efficiency, combining cutting-edge technology with people-powered customer service and operations designed to streamline fleet management processes. FMaaS offers fleet managers comprehensive mobile fleet maintenance, which:
Reduces manual overhead costs
Lowers human error rates
Dramatically increases ease of scheduling, rating, paying, and tracking services.
Backed by our committed FAM team, we eliminate the need for hiring or supervising extra personnel to oversee fleet performance and arrange vehicle servicing. FMaaS is a comprehensive, streamlined, highly customizable solution that caters to every fleet size, maintenance, and compliance requirement.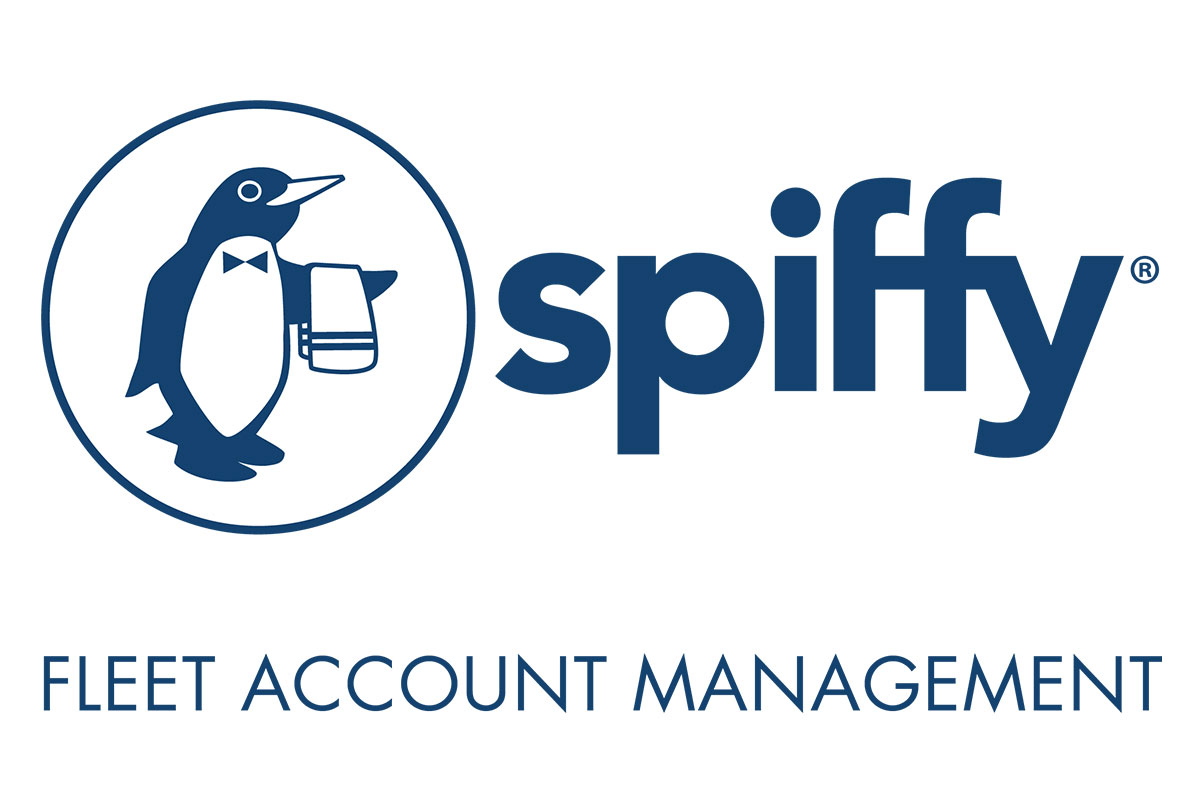 Keeping Fleet Operations Safe and Compliant
One of the critical advantages of Fleet Management as a Service is that it enables fleet managers to bolster their compliance strategy by identifying areas of improvement to reduce the risk of vehicle maintenance violations and keep Compliance, Safety, Accountability (CSA), and preventive maintenance compliance (PMC) scores at appropriate levels. Compliance prioritization is especially crucial for fleet managers, given that government regulations for CO2 emissions and other carbon-focused initiatives are likely to continue expanding.
Upholding safety standards is essential for a fleet's productivity, as poor outcomes are often the result of ignoring safety issues before accidents. FMaaS can assist with this by offering routine inspections to improve fleet safety, alerting managers to areas where they can potentially reduce accidents, and prioritizing safety measures.
Another benefit of FMaaS is the capability to schedule technicians for
third-shift maintenance
, including minor repairs. This feature can help fleet managers maintain optimal uptime and minimize disruptions to their operations, as technicians can work during off-hours to ensure that vehicles are in optimal condition for the next day's activities.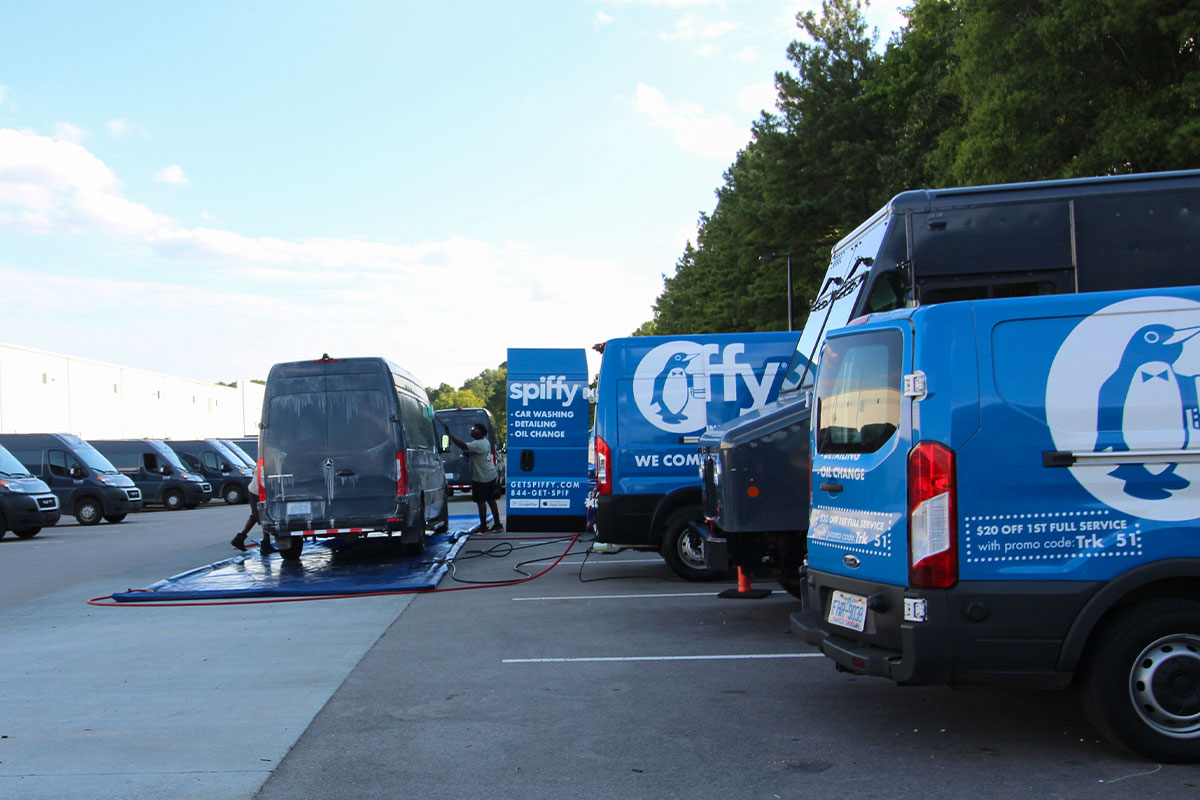 Inside-Out Fleet Wash, Detailing & Odor Elimination
In addition to preventive maintenance, fleet
vehicle detailing
is an essential aspect of fleet management that should not be overlooked. Dirty or unpleasant-smelling vehicles can negatively impact both customer and driver experience and satisfaction, ultimately affecting your business's bottom line.
Our new and improved
Smart Tumbler
has been a game-changer for fleet managers. The Smart Tumbler is a quick and efficient automated solution that eliminates odors in vehicles, reducing turnaround time and increasing vehicle uptime. With the ability to handle large volumes of vehicles and remove even the toughest odors, such as smoke, pet odor, and food smells, the
Smart Tumbler
ensures your fleet's vehicles are
odor-free
and ready for the road.
By improving your fleet vehicles' overall cleanliness and freshness, you can enhance the experience and increase loyalty by ensuring that your fleet runs smoothly and leaves a
positive impression
on your customers.
Exceptional Efficiency to Reduce Maintenance Costs
Routine maintenance on your fleet vehicles is crucial to prevent costly breakdowns, safety issues, and non-compliance with current government requirements.
Fleet Management as a Service improves preventive maintenance compliance and efficient scheduling of technicians while offering real-time insights and reporting. The solution helps fleet managers streamline their operations, keep their vehicles in top condition, and reduce the risk of unplanned downtime while maximizing fleet efficiency.
Fleet Managers, Get Started Today
With the added benefit of our in-house FAM team dedicated to client needs, Spiffy's
customized fleet maintenance strategies
offer the best technology, professional maintenance technicians, and account management in the industry.
Take your fleet operation to the next level and experience the digital difference of our Fleet Management as a Service solution.
Posted in Fleet